January 13, 2020
Recipient of the 2019 Governor General's History Award for Popular Media: The Pierre Berton Award.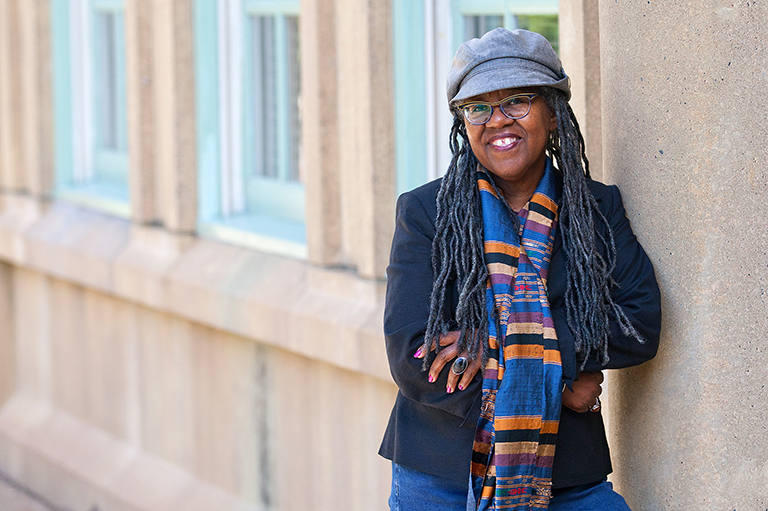 Sylvia D. Hamilton is one of the most influential public historians working in Canada today, earning a reputation for excellence over four decades of active history-making. A direct descendent of the Black Refugees (survivors) of the War of 1812, Hamilton has made an indelible mark on Black history, while enriching and reframing conceptions of Canadian history and its subjects.
She has given her life's work to uncovering stories of the struggles and accomplishments of African Canadians, and introducing these to mainstream audiences by producing, writing and directing documentary films, giving public lectures, writing essays and poetry, and creating multimedia art installations.
Her award-winning films include Black Mother Black Daughter, Portia White: Think on Me and The Little Black School House. Her essays are foundational pieces of scholarship in this field and, along with her poetry, are in wide use in schools and universities across Canada.
Her multi-media installations combine text, still and moving images, sound and objects to explore the interlaced themes of personal and collective history in the lives and experiences of African Canadians across time and place.
Throughout Hamilton's influential career as a history-maker, artist and persuasive thinker, she has played a critical role in reshaping the narratives of Canadian culture and history and the role of Black survival and resilience within these. Her work, creative and volunteer, underlines her belief in the possibility of transformative social change.
Source: Canada's History