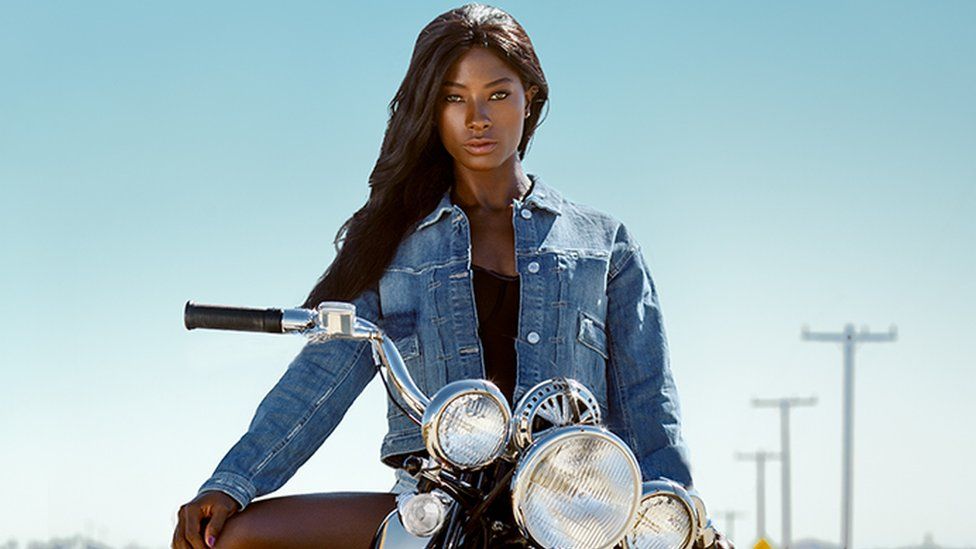 Model Deddeh Howard has found a powerful way of highlighting the lack of diversity in her industry.
She's recreated famous models' photo shoots from recent advertising campaigns by putting herself in the place of the white models which they feature.
She's called the project Black Mirror, saying: "I hope to show the world that it is time for all of us being seen."
Deddeh says the project "would help all of us believing in our potential".
Deddeh, who is originally from Liberia, wrote on her website: "When growing up as a girl I always wondered, why the big brands such as Gucci, Chanel, Louis Vuitton, Guess and many others rarely seem to use a black model?"
She went on to say that only a small group of black models make the cut.
"There are Tyra Banks, Naomi Campbell and maybe Iman, but they are the exception to the rule."
"Black girls are almost invisible in the fashion industry. There is the odd one here and there, but it always feels like an afterthought."
She says that the modern world isn't being reflected in many advert campaigns and that large fashion outlets are to blame.
"We live in a globalised world nowadays with many interracial couples producing mixed babies.
"Why can't the big brands not embrace our diversity more and give all of us visibility?"
And Deddeh stressed how strongly she feels about the issue of representation in the media.
"The visibility on these commercials and billboards matter as much as having elected a first black president.
"The next generation can only get inspired and reach for the stars themselves if they believe they can do it too.
"For that reason diversity in ad campaigns is, in my opinion, much more important than you might think."
She said that often modelling agencies would tell her that "I have an amazing look and wish they could represent me, [but] they already have a black model".
"It seemed as if one or two black models on the roster are enough to represent us all.
"When you are told that, trust me, it feels bizarre."
Source: BBC News