Morris Ogbowu, aka Asuquomo receives 2020 Emerging Artist Award
Dec 14, 2020
We continue our #CouncilSpotlight look at the Ottawa Arts Council Award recipients with Morris Ogbowu, aka Asuquomo, who received the 2020 Emerging Artist Award
Morris Ogbowu is a Nigerian-born multidisciplinary artist based in Ottawa whose main practices center Popular World Music, Visual Art, and Creative Production. Following a rebrand in 2019 to Asuquomo, which is reserved for his music, his first single and music video "Wide Awake" premiered at Canada Music Week 2019 in Toronto. His work has maintained an unmistakable and unique dexterity in both visual and auditory storytelling through a Pan-African narrative.
Asuquomo has opened for international artists such as Grammy award-winning Burna Boy, WizKid, Falzthebhadguy and BROCKHAMPTON. In addition to performing live, Asuquomo has completed two artist residencies at Banff Centre for Arts and Creativity.
In June 2020, Asuquomo released his DIOBU EP, which received support from the Ontario Arts Council. Pitchfork describes it as a project which "explores themes of family, home, and the immigrant experience in his adopted city" in their 20 Great Records You May Have Missed: Summer 2020 seasonal roundup. In October, he dropped the music video for "Don't Be Scared" which received support from the City of Ottawa. Following the release, American Songwriter Magazine described the visuals as "spastic and piercing, aggressive and personal, intriguing and entrancing" in their Five to Discover: Acts You Need to Know.
In anticipation of 2021 and beyond, Asuquomo was awarded the SAW Gallery Prize for New Works to expand his practice and explore new ideas. Make sure to check out his newest visual art illustration, under Morris Ogbowu, at the Gallerie Annex in the Ottawa Art Gallery starting January 2021.
Does your community involvement influence your music ? And if so, in what way?
Yes, as a storyteller and emcee, being aware of core hip hop cultural values such as using my platform to speak on social problems, experimenting with sounds and catchy word play is a living and practical exercise in my work. I strongly believe with my identity and craft I have a voice that can carry impact and influence in my listeners lives.
By way of this knowledge and my conscious practice of the hip hop discipline, my work directly influences my immediate circle, community and international larger music community to varying degrees.
Living in the diaspora is a big part of my work as it reflects both of my cultures – being based in Canada and born in Nigeria. When I put out music, it goes into a space where it becomes the experience of people like me in the diaspora and also creates a space for us to collectively hold feelings, emotions and thoughts.
I present a new look of Afro-fusion in Canada, and this trajectory has the pressure to represent the alternative/hip hop/experimental music communities in Canada and Nigeria, to the world.
An unfortunate reference is having to share in the collective trauma of Nigerians all around the globe, due to implications of colonialism, bad governance, police brutality and impunity. Social media is its own community too; by being connected to the Ottawa community at large and specifically the Nigerian community across Ontario, I was able to contribute to the rallies at the Nigerian Embassy in Ottawa this past October.
The voice and awareness my music brings is of highest importance when my voice can function for the people and represent a greater cause. Using my emerging artistic platform to shed light on this and how this is integral with my overall artistry/storytelling, is another of defining why I make the kind of art I make.
Your personal journey and history has a deep influence on your music. How do you refresh that well of inspiration?
My personal journey and history is how I take pride in my day to day.
I have had to work hard so my story can be a good one. My success and achievements are ripple effects of the people I have come in contact with, so telling these stories the right way, as I experience life, is the only way I know to secure that my future experiences are kind to me and other creatives want to work and exchange with me.
Refreshing that well of inspiration is easiest because I exist as I am, I live in my truth, and allow that truth to create the world around me; my story and journey is writing itself, as I live and tell it.
What insights does your interdisciplinary background bring to your music?
I am an interdisciplinary organism, some songs were written from a completely visual idea, or a choreography of movements. I embrace many disciplines by making myself the paintbrush and letting the inspiration decide what medium is practice to express what I feel, to create something, or to experience something else.
What is your earliest memory of being touched by art?
I'm working on a music video Diobu EP – for "Feel At Home" to be release in winter 2020/2021. There should be more singles rolling out next year and announcing an album in the works for release in 2021/2022.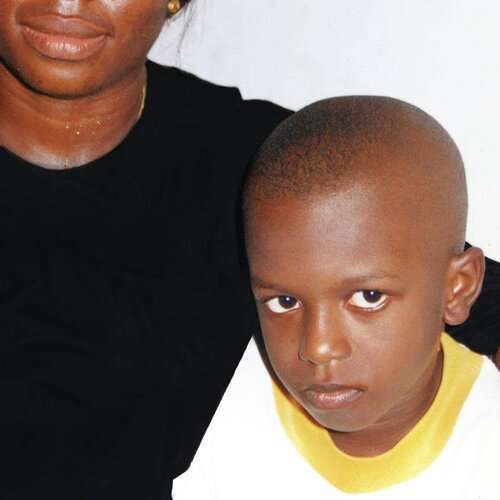 Diobu is available for purchase from Asuquomo's Bandcamp page.
Source: Ottawa Arts Council