Spray-painted slurs in east and south ends are being treated as unrelated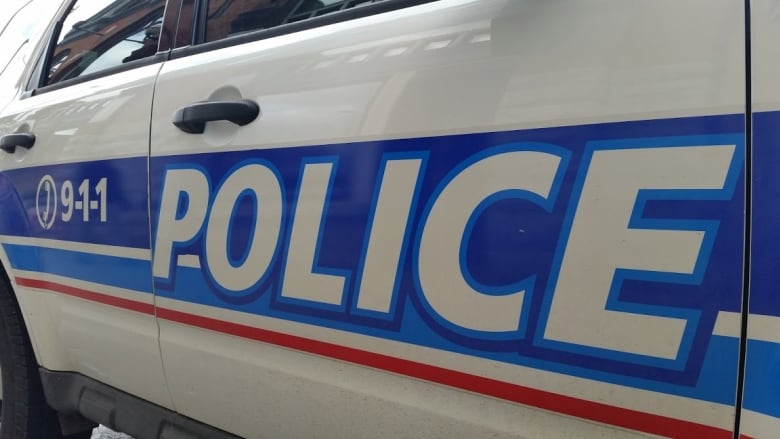 Ottawa police are asking the public for information after three incidents of hate graffiti in the last week.
Supt. Chris Renwick said two of the incidents happened at night and were reported to police Monday.
Police are treating them as separate and unrelated incidents for now, though they did share common messages, Renwick said.
"It's definitely anti-black hate messaging, obviously it's a hate motivated-crime," Renwick said.
"The hate motivation behind this raises concern, frustration and sometimes fear in the community."
He said messages, including the N-word, were spray-painted on a path near Blohme Drive in the south end.
Others were spray-painted on a public building on Bearbrook Road in Blackburn Hamlet.
3rd incident in south end
Renwick said police received a report of another case of vandalism on May 21 on a commercial building near Hunt Club Road and Bank Street.
He said police have not increased patrols specifically related to these of incidents.
"We have a public building, we have it on a sidewalk and we have it on a commercial area where people can see it. That's why it's placed there. This could happen anywhere," he said.
Renwick said he would not provide more information on the specific locations to avoid revictimizing people. He said investigators have been assigned to each case.
Hate crime response under review
César Ndéma-Moussa, president of the anti-racism sub-committee of the Community Equity Council, said the incidents are part of an unfortunate trend.
"I am unfortunately not surprised for a very simple reason: there has been a hike in hate crimes that have been reported," Ndéma-Moussa said.
Earlier this month, a family found anti-black graffiti on their garage and called for Ottawa police to do more to combat hate crimes.
Interim Chief Steve Bell said Ottawa police are working to improve how they handle hate crimes and hate-related incidents after recent reports revealed the hate crime unit was folded into the criminal intelligence section.
"We know can improve our approach. We have a solid investigative approach, but if the community doesn't understand it or believe in it, we have work to do," Bell told the Ottawa Police Services Board Monday evening.
Bell said they will focus on intelligence, investigations and community outreach.
Deputy Chief Uday Jaswal is in charge of a review of how hate crime cases are handled.
Source: CBC news