Nova Scotia has a new deputy minister of Justice
Candace Thomas will be the province's first female African Nova Scotian deputy minister
Mar 30, 2020
By: HalifaxToday Staff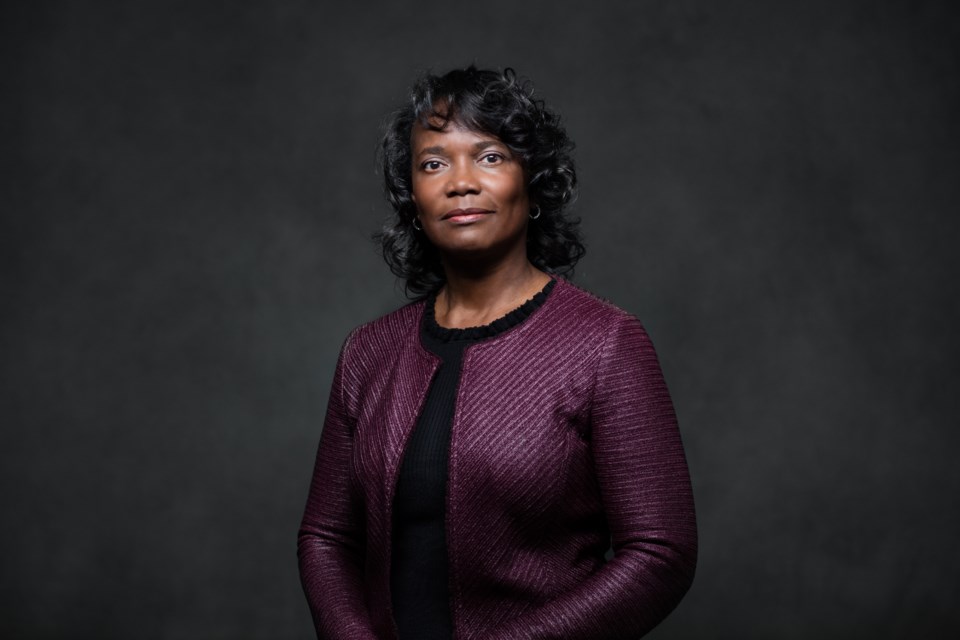 Candace Thomas has been appointed the new deputy minister of Justice (Photo provided, credit: Smith and Whitton)

Candace Thomas has been appointed the new deputy minister of Justice, replacing Karen Hudson who retires on April 30. Ms. Thomas will also serve as deputy minister of the new Office of Social Innovation and Integrative Approaches, established in the 2020-21 budget.
Premier Stephen McNeil announced the appointment today, March 30.
Ms. Thomas is a partner at Stewart McKelvey law firm. Along with her corporate leadership roles, she is an active community leader, chair of Dalhousie University's board of governors, a member of the East Preston Empowerment Academy Society's board of directors and the International Women's Forum. She was also named woman of the year by Chatelaine magazine in 2019.
Ms. Thomas will be the province's first female African Nova Scotian deputy minister.
"Ms. Thomas is a recognized leader and innovator, and someone who works to bring about change that can make a difference in people's lives," said Premier McNeil. "I am excited about how her leadership and ideas will help government work and think differently, not only in the administration of justice, but in advancing principles outlined in the report of the restorative inquiry. I want to thank Deputy Hudson very much for her public service. Her focus on access to justice, particularly for those who struggle most and her leadership within the department and across the justice system is to be celebrated."
The Office of Social Innovation and Integrative Approaches will work across government, with strong links to African Nova Scotian Affairs, Aboriginal Affairs, Status of Women and the Department of Community Service. The office will reflect learnings from the Nova Scotia Home for Colored Children Restorative Inquiry, promoting social inclusion and restorative approaches.
Premier McNeil will be the minister responsible for the office.
Both appointments are effective April 1.
Quotes:
"Throughout my career and community work, I've always welcomed opportunities where I can give back and, hopefully, make a difference. I'm excited about the opportunity to work with people inside and outside of government on innovative ways to continue the great work Deputy Minister Karen Hudson has done to improve our justice system and the lives of more Nova Scotians as part of government's enhanced human-centered approach to governing which I see as significant in the work of the new office."
– Candace Thomas, partner, Stewart McKelvey
"It has been a privilege to serve the province in this capacity for the past few years. I am proud of our collaboration with justice stakeholders, communities and the judiciary to better support access to justice, especially those who are vulnerable. The department has strengthened its focus in three areas: meeting the justice needs of all Nova Scotians, supporting each other as colleagues and connecting with community."
– Karen Hudson, deputy minister, Department of Justice
Quick Facts:
— Karen Hudson was appointed deputy minister of Justice in August 2016.
— as a member of Stewart McKelvey's Business Law Group, Ms. Thomas advises on a range of matters including commercial financings, mergers and acquisitions, charity law and corporate governance. She also co-chairs the firm's diversity and inclusion committee
— she is a member of the Nova Scotia Barristers' Society and the Canadian Bar Association, receiving her Queen's counsel designation in 2017
— Ms. Thomas co-chaired the capital campaign for the new Halifax Central Library and was a director of the Black Business Initiative Society for nine years, the last three as vice-chair
— she received the Community Service Award from the Canadian Bar Association, Nova Scotia branch in 2017.
— she is a graduate of Saint Mary's University and Dalhousie University's Schulich School of Law
— the Office of Social Innovation and Integrative Approaches was included in Budget 2020-21 with a $1.1 million budget and four full-time employees.
Source: Halifax Today