10 August 2021
Former Ontario Attorney General and Minister of Justice, Yasir Naqvi has been acclaimed at the Liberal Party candidate for Ottawa Centre in the forthcoming federal election. Yasir is a strategic leader, a public policy expert, and an effective communicator. He was the Chief Executive Officer of the Institute for Canadian Citizenship (ICC), Canada's leading voice on citizenship and inclusion. Prior to joining the ICC, Mr. Naqvi served as a Member of Provincial Parliament (MPP) for almost 11 years, representing a downtown, urban and diverse community in Ottawa, Ontario. In that time, he served as the Attorney General of Ontario, Government House Leader, the Minister of Labour, and the Minister of Community Safety and Correctional Services. Mr. Naqvi was also a member of the Treasury Board and Management Board of Cabinet.
Before being elected, Mr. Naqvi was the Associate Director and International Trade Counsel at the Centre for Trade Policy and Law (CTPL), a non-profit think-tank affiliated with Carleton University and the University of Ottawa. He also practiced international trade, competition, regulatory and administrative law with major law firms in Ottawa. In addition, he has served as a part-time professor at the University of Ottawa Faculty of Law, and a guest speaker at Carleton University and Algonquin College.
Mr. Naqvi is recognized by his peers as a strong community leader and involved resident of Ottawa. He has been cited as a "Community Builder" by United Way Ottawa and listed as one of the "Top 25 People in the Capital" by Ottawa Life magazine. In 2018, he was named on Canadian Lawyer's "Top 25 Most Influential" list for advancing technological modernization in Ontario's justice system. Most recently, Mr. Naqvi received the Lincoln Alexander Award by the Law Society of Ontario.
Writng on his website, here is what Yasir Naqvi said:
"Ottawa Centre is my home. Representing our community for over 10 years as the Member of Provincial Parliament at Queen's Park was one of the greatest honours of my life. We accomplished so much together in that time. We connected communities by building the new Flora Footbridge, we built the Ottawa LRT and we added hundreds of new affordable housing units.
It's such a pivotal time for our country. The people of Ottawa Centre have an important role to play and your voice is part of the future we want to build. You deserve a Member of Parliament who knows the local issues, knows your values and the priorities for Canada, and knows how to deliver on both.
Together, we can build back a better Ottawa Centre. One that puts equity, inclusion and fairness at the centre of our public policy. That's why I'm asking you to sign up for a membership so that I can become your Liberal candidate and represent our community in the House of Commons.
I want to thank Catherine McKenna for her work over the past six years representing our community so strongly in Parliament. I look forward to continuing her hard work. "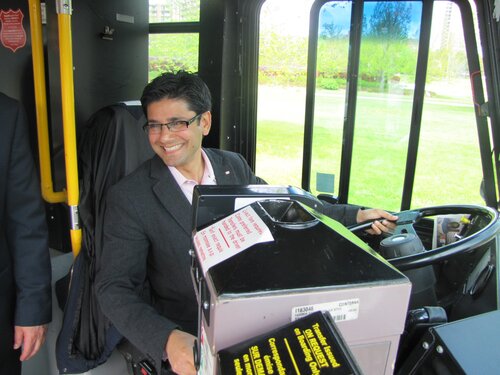 ---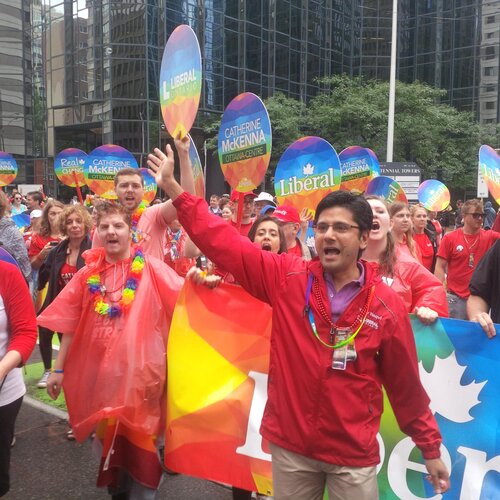 Let's keep building a better community.