– September 10, 2019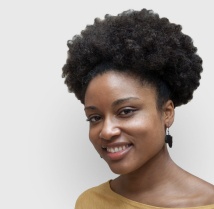 Three world-class researchers from Dalhousie University have been recognized by the Royal Society of Canada (RSC) for their outstanding scholarly achievements.

Shauntay Grant (Faculty of Arts and Social Sciences), Matthew Herder (Faculties of Law and Medicine);and Elaine Craig (Faculty of Law) have become members of the RSC's College of New Scholars, Artists and Scientists.

"I am very proud to have three incredibly talented researchers from Dalhousie recognized by the Royal Society of Canada," says Alice Aiken, vice-president of research and innovation at Dalhousie. "Their significant contributions are not only impacting our province, but our country and the world. Congratulations to Dr. Craig, Prof. Grant and Prof. Herder on this well-deserved recognition."

Launched in 2014, the College is Canada's first national system of multidisciplinary recognition for scholars who have demonstrated a high level of achievement at an early stage in their career. Members address issues of concern to new scholars, artists and scientists, for the advancement of understanding and the benefit of society. Dalhousie is home to 16 members of the College.
Born in Halifax, Shauntay Grant is a descendant of Black Loyalists, Jamaican Maroons, and Black Refugees who came to Nova Scotia during the eighteenth and nineteenth centuries.

Her work reflects her deep knowledge of African Canadian cultural traditions and her profound commitment to the unique artistic heritage of Nova Scotia's Black communities. These communities, which are among Canada's oldest African diasporic populations, have often been neglected and disrespected by the Canadian mainstream. Through her mastery of a range of literary, visual, and performing arts, Prof. Grant has brought this heritage to a wide and diverse contemporary audience in forms that are fresh, accessible, and engaging, but also challenging, rigorous, and grounded in careful research.

"I create multidisciplinary artworks that investigate and celebrate Black Nova Scotian history and culture," says Prof. Grant. "I appreciate the opportunity to become part of such a vast network of creators, and look forward to sharing, learning, and collaborating with my colleagues in the college."

Elaine Craig, Faculty of Law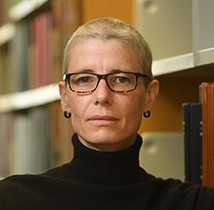 Dr. Craig studies the relationship between legal norms, concepts of sexual integrity and development of a theory of sexuality that will foster law's capacity to promote justice. Her scholarship confronts some of the most difficult conceptual issues that arise with respect to the legal regulation of people's identities, relationships, and intimate lives.

Dr. Craig's work grapples with the tensions between safeguarding sexual liberty, protecting sexual integrity and promoting equality and diversity.

"I am of course extremely honoured to be included in this group of new scholars," says Dr. Craig. "But more importantly, I think that this recognition of the value and need for research into our societal responses to sexualized violence is promising and I hope indicative of an ongoing broad engagement with the issue across institutional contexts."

Matthew Herder, Faculties of Medicine and Law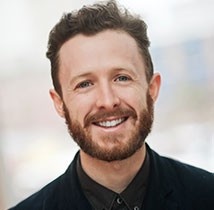 Matthew Herder has made extensive contributions to the field of pharmaceutical policy. In particular, his scholarly research has shown that information about pharmaceutical drugs in often kept secret as a matter of practice rather than the law. Through his research, Prof. Herder has recovered powerful examples of transparency in Canadian drug regulation and called upon health professionals, researchers, and others to push for fundamental changes in the regulatory form.

"The prospect of joining the RSC's College of New Scholars is an absolute privilege," says Prof. Herder. "Encouraged by my long-time mentors Drs. Francoise Baylis and Jocelyn Downie to pursue interdisciplinary research in the service of public good, I'm thrilled to be a part of this diverse intellectual and action-oriented community."

This year's new College members will be formally inducted into the RSC in November during the annual Celebration of Excellence and Engagement, which will be hosted by the University of Ottawa, Carleton University and the National Research Council of Canada.
Source: Dal News