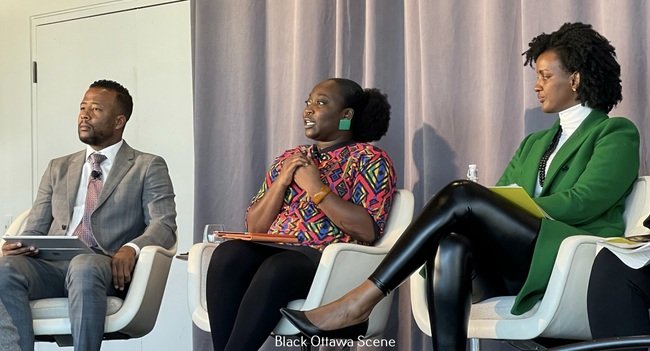 December 19, 2022
Amnesty International Canada releases annual report
by Ruth Aman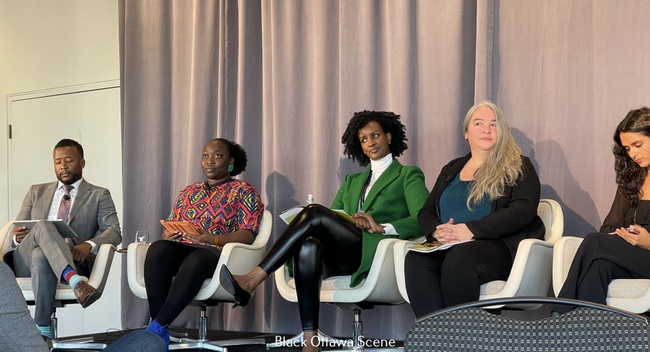 On the eve of Human Rights Day, an exclusive group gathered in Ottawa's National Arts Centre's Rossy Pavilion for Amnesty International Canada's special press release. Amnesty International officially released its annual report on the realities and current state of human rights within Canada. The event began at 7:30 AM with guests being first invited to a breakfast buffet comprised of traditional breakfast foods and a hot drink assortment.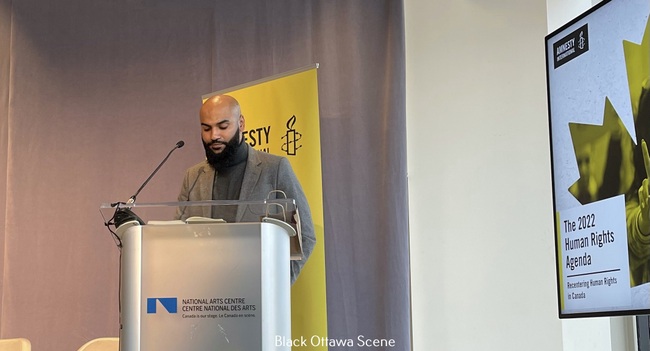 The event opened with a welcome by Mohamed Huque, the Board Chair, who spoke to the great success of the organization as they have finally completed a conclusive report which they believe shall inform and push Canadian citizens to join the fight for human rights. Elder Irene Compton then approached the stage to do a traditional Indigenous ceremony. This ceremony was done with the assistance of two guests, one man and one woman, representing the fullness of humanity to welcome the ancestors.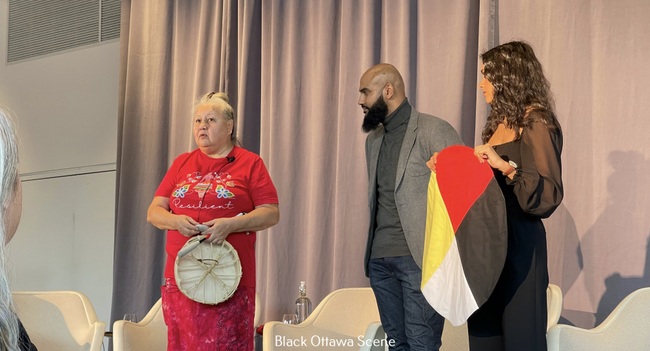 Once this ceremony finished, Dr. Zosa Gruber, the Director of Policy, Research and Advocacy at Amnesty International Canada was invited to give an overview of the 2022 Human Rights Agenda. She congratulated the team and noted that though it took long days and nights of chronicling, brainstorming, and writing without the proper facilities, they accomplished exactly what they set out to do. She then spoke about the report itself and stated that it had been founded upon five strategic issues. Facing many limitations and resistance to the creation of the report, Amnesty International Canada's launch was a success.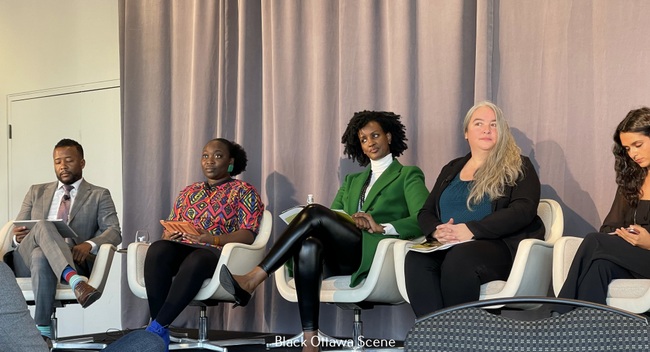 The panel discussion included guest speakers who all had in-depth knowledge and experience fighting for the human rights issues outlined in the report. These speakers were Emily Dwyer, the coordinator of the Canadian Network on Corporate Accountability; Debbie Owusu-Akyeeah, the Executive Director of the Canadian Centre for Gender and Sexual Diversity; Brianna Parent Long, the Feminist Programmes Coordinator at VIDEA; Nicholas Marcus Thompson, the Executive Director of the Black Class Action Secretariat, and finally Amnesty International Canada's Secretary General Ketty Nivyabandi.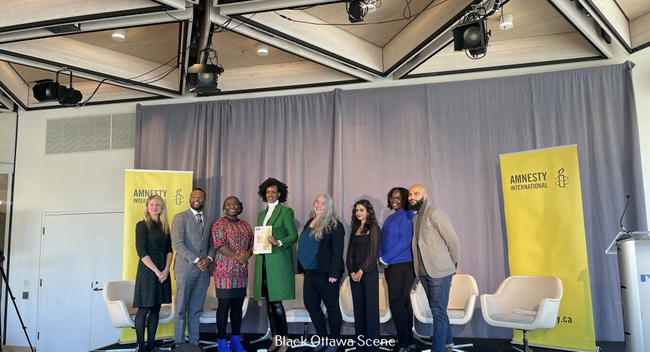 Hosted by the Director of Equity, People and Culture Hawa Mire, the panellists were asked questions referring to the specific issue they came to represent and its importance to human rights. From discussions on women's rights, climate justice and the anti-Black racism faced in workplaces, the panel discussion took over the majority of the event.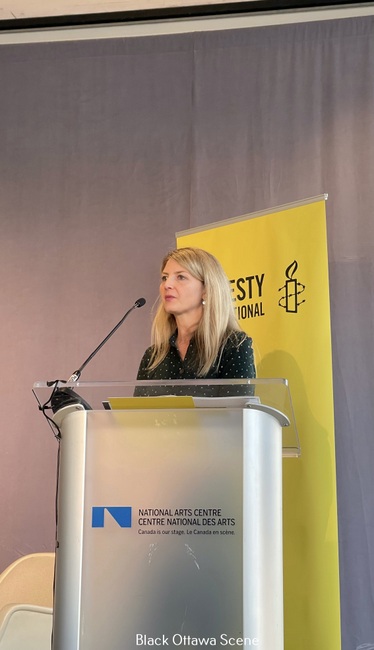 The panel discussion was engaging and speakers bounced off one another, especially when discussing issues of race and gender. Black Canadians have experienced much racism whether it is in the workplace or educational systems, or in open spaces. Combined with the aspect of gender, many face the pain of different injustices all at the same time. What is the solution to this you may ask? The panellists all agreed to say, 'more action and implementation rather than performative activism'. Unfortunately, Canada has a history of acknowledging that racism or injustice exists by way of their own institutions yet they do not take any preventive action and essentially allows it to continue.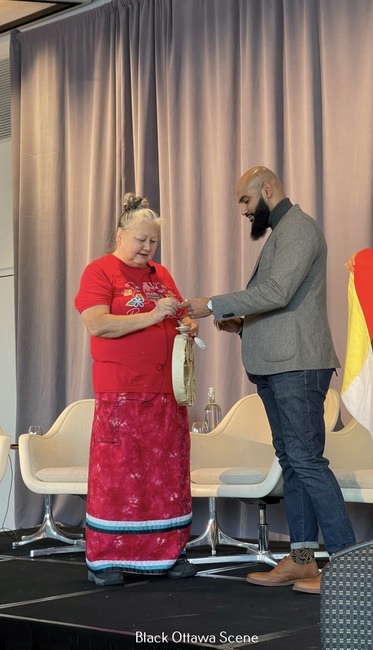 Many of the speakers spoke from their perspectives on this. Thompson referred to the government's refusal acknowledge African Canadian involvement in previous war efforts. He recalled that this year the government gave a formal apology recognizing that what they had done was wrong. However, there was no restitution made to support the families affected. And to this date, many African Canadians and People of Colour are still discriminated against within the public service sector. It seems as if racism and prejudice towards workers of other races/ethnicities continue to exist by manifesting itself in new ways. The issue is that there is no one to hold the federal government accountable for any of its promises or action plans.
Dwyer spoke on the Modern Slavery Act and stated that as ideal as it sounds, Canadian corporations are not held accountable by any part of the Act. The only thing asked of them is to report on findings of abuse at the end of the term. Unfortunately, this is an easy feat to ignore if corporations do not want to report it. Owusu-Akyeeah also added that the government and corporations' neglect is also seen in the Federal government's 2SLGBTQI+ action plan. She stated that the entire community looked forward to this plan, yet when they saw it they were disappointed because it did not mention any steps that would be taken toward implementation. It was all performative.
Following this successful panel discussion, a short Q&A session ensued. In closing, Secretary General Ketty Nivyabandi shared that though this information released may be discouraging, all individuals must and are still able to contribute to making the nation one that truly values human rights. This can be done by bringing awareness to the work done by Amnesty International, by getting involved in campaigns and by standing up to injustice seen firsthand.
For more information on Amnesty International Canada, visit: https://www.amnesty.ca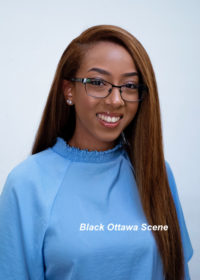 Ruth Aman is a Project Officer with Black History Ottawa. She holds a Bachelor of Global and International Studies (Honors) degree, with a specialization in Law and Social Justice from Carleton University.