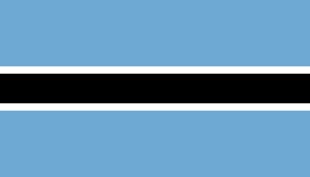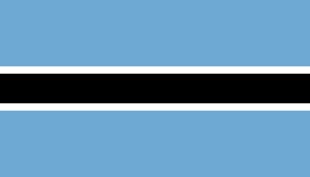 Botswana Celebrates Independence September 30, 2023
By Joy Osiagwu
Botswana is known as one of Africa's most stable nations on the continent with an enduring multiparty democracy. The landlocked nation in southern Africa, boarded by Namibia, South Africa, and Zimbabwe, is said to be relatively free of corruption with an excellent human rights history.
Botswana has one of the best wildlife locations on the continent, with 38% of its land mass dedicated to national parks and wildlife management.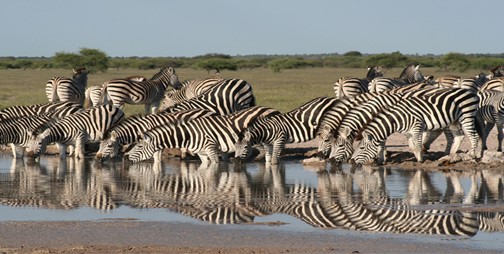 Botswana wildlife (Photo: Safari consultants)
A former British protectorate of Bechuanaland, the name Botswana, was adopted after independence on September 30, 1966. Gaborone is the capital city of the nation. Diamonds are the economy's mainstay, making it a middle-income country. Safari-based tourism, on the other hand, accounts for 12% of GDP. Okavango Delta in Botswana is one of the world's most prestigious ecosystems in the Central Kalahari Game Reserve, generating income for the nation with its unspoiled wilderness.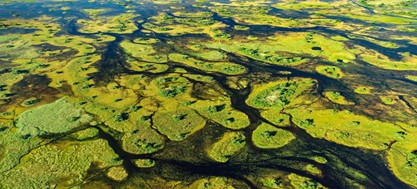 An African Oasis- Jewel of the Kalahari. Photo: Frans Lanting.
Botswana has a population of 2.3 million people, and the languages spoken are English and Setswana. The country is a member of the United Nations and the African Union. It also collaborates with African nations on the majority of international affairs.
Governance Structure
The system of governance is parliamentary, where the legislature checkmates the executive's activities. Since its independence, all elections have been described as free and fair and held on schedule. Mokgweetsi Eric Keabetswe Masisi is the current and fifth president of Botswana. He was elected in 2018.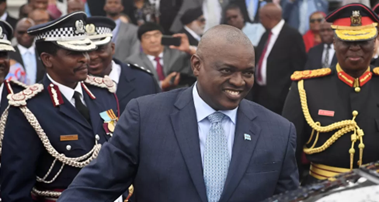 Trending News
The acting President of Slumber Tsogwane has commended Botswana for making significant progress in the fight against HIV/AIDS in the country. Speaking at the fifth Botswana AIDS Impact Survey report launch on August 17, 2023, he said Botswana has "attained the 95-98-98 milestone before the set date of 2025, a feat worth celebrating and maintaining the momentum." He added that more needs to be done to maintain the gains.
Botswana-Ottawa Connection
Canada has a Consulate to Botswana on the 9th floor, iTowers North, Lot 54368 Gaborone. At the same time, Botswana has an Honorary Consulate in Ottawa at 30 Chinook Crescent, Ottawa, K2H 7E1. Telephone: 613 596 0166. Email: [email protected]