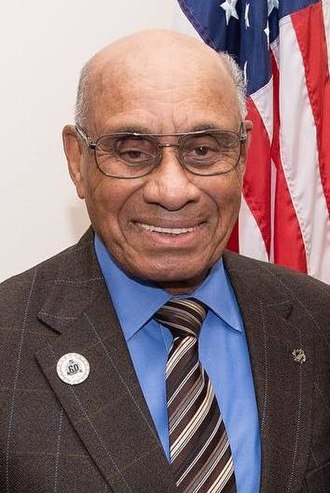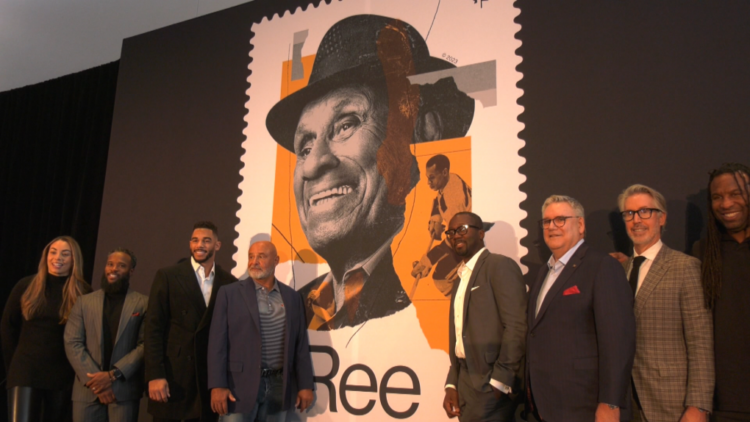 Collectible is tribute to Hockey Hall of Famer who was 1st Black player in NHL
Source: NHL
By William Douglas, NHL.com Staff Writer
Saturday 28 October 2023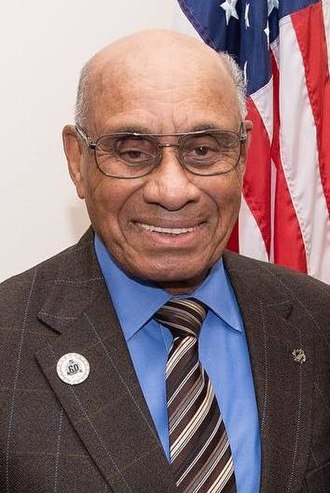 Canada Post is issuing a commemorative stamp honoring O'Ree, who became the NHL's first Black player when he debuted with the Boston Bruins against the Montreal Canadiens on Jan. 18, 1958.
Canada Post officials unveiled the stamp at a brunch reception Saturday ahead of the 2023 Tim Hortons NHL Heritage Classic between the Calgary Flames and Edmonton Oilers at Commonwealth Stadium in Edmonton on Sunday (7 p.m. ET; TVAS, SN, TBS, MAX).
"Being honored with a Canada Post commemorative stamp is such a special moment for me and my family," O'Ree said. "Our hope is that this stamp will encourage current and future generations of Canadians to reimagine what is possible, both on and off the ice."
The stamp features a recent photo of O'Ree sporting his signature fedora with an inset photo of him in action in 1960 in the white, black and yellow Bruins jersey he wore during two stints with Boston.
The contemporary shot of O'Ree was taken by photographer Philip Cheung in O'Ree's home in San Diego. The stamp issue is canceled in Fredericton, New Brunswick, where O'Ree was born and raised.
Printed by Colour Innovations, the stamp issue includes a booklet of six permanent domestic-rate stamps and an official first-day cover.
The stamp and collectible will be available for purchase at post offices in Canada on Monday and are available for preorder at store.canadapost.ca. Canada Post has printed 130,000 booklets and 780,000 individual stamps.
"Canada Post is proud to celebrate hockey legend Willie O'Ree," Canada Post president and CEO Doug Ettinger said. "Willie's legacy is bigger than just hockey — his life and his story are a powerful reminder that barriers can be broken, dreams can be achieved and change is possible."
The O'Ree stamp comes after Canada Post issued a commemorative stamp in January 2020 that honored the Colored Hockey League and the Black league in the Canadian Maritimes that operated from 1895 to the 1930s.
The Royal Canadian Mint issued an O'Ree commemorative $20 silver coin in February 2020 as part of its celebration of Black History Month.
Jeff Scott, NHL vice president of hockey development and industry growth, said the stamp is a fitting tribute to O'Ree for helping to integrate the NHL and for growing the sport as the League's diversity ambassador following his playing career.
"For more than two decades Willie O'Ree has served as the NHL's diversity ambassador, traveling across North America sharing his story and experiences as the NHL's first Black player," Scott said. "Commemorating Willie's legacy on a stamp is a true distinction of honor that pays tribute to his tireless service promoting messages of inclusion, dedication, and confidence within the game of hockey, and we cannot think of a more deserving recipient."
Despite being blind in one eye because of an injury sustained playing junior hockey, O'Ree played 45 NHL games over two seasons (1957-58, 1960-61) with the Bruins and continued to play in the minor leagues until 1979.
He was elected to the Hockey Hall of Fame in the Builders category in 2018 largely for his off-ice contributions, including helping to establish 39 grassroots hockey programs in North America as part of the NHL's Hockey is for Everyone initiative, which has introduced the sport to more than 130,000 boys and girls.
The Bruins retired O'Ree's No. 22 on Jan. 18, 2022, during a ceremony at TD Garden. President Joe Biden signed a bill into law on Jan. 31, 2022, to award O'Ree the Congressional Gold Medal, the highest honor bestowed by the U.S. Congress.
"I don't think we could ever get tired of recognizing Willie's efforts in the game of hockey, not just as the first Black hockey player in the NHL, but his efforts over the years in growing the game and inspiring young boys and girls of color to be interested in hockey, to pick up a stick and try skating," said "NHL on TNT" analyst Anson Carter, who played 674 NHL games from 1996-2007. "I don't think we can ever limit those moments. And what better stage, bigger stage than at the Heritage Classic in Edmonton?"