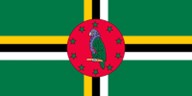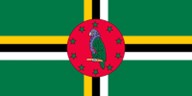 Sunday 22 October, 2023
Dominica celebrates Independence November 3, 2023
By Joy Osiagwu, Editorial Associate
Dominica is a mountainous, forested Caribbean Island country and one of the last colonized by Europeans due to fierce resistance by native Caribs. France ceded the area to the British in 1763, and they, in turn, occupied the island in 1805. However, Dominica gained Independence from Britain on November 3, 1978, with Patrick Roland John as the first Prime Minister.
The Nation, with a population of 72, 400 celebrates independence annually with many festivities involving music, traditional dances, and cuisine. The season of cultural celebrations goes on for a month.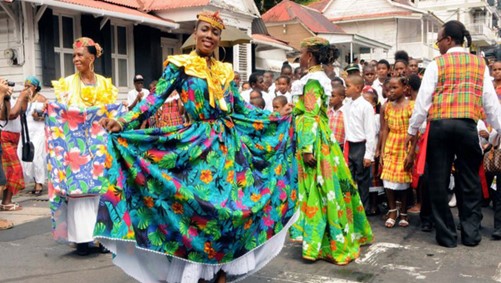 With its capital in Roseau, Dominica is famous for its natural hot springs and tropical rainforests. The Morne Trois Pitons National Park harbors the volcanic heated boiling lake. The fortunes of the Nation shore up after Mary Eugenia Charles, the first female prime minister in the Caribbean, assumed duty and reigned for fifteen years. The country's tourism potential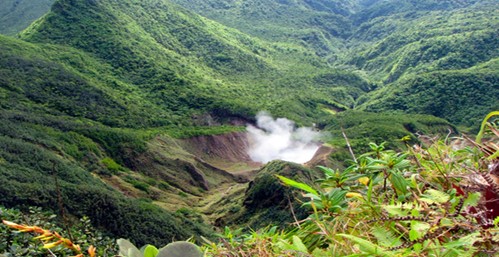 could add more value to its economy, but for poor infrastructure, the absence of a large airport, and the country's vulnerability to hurricanes. The common languages spoken by the people are English, Dominican Creole, French, Antillean Creole, and Kokoy.
Current Governance Structure
Dominica operates a Parliamentary governance structure where the Prime Minister is the head of state, and the Executive authority rests on the shoulders of the government made up of the Prime Minister and Executive. Dominica has a unicameral House of Assembly, a Judicial High Court, and a Court of Appeals. His Excellency Charles Savarin is the current President. He was appointed by the parliament on October 1, 2013, and re-elected in 2018.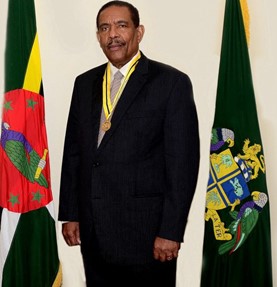 Jamaican-born Nurse, Olivia Douglas, and Dominica.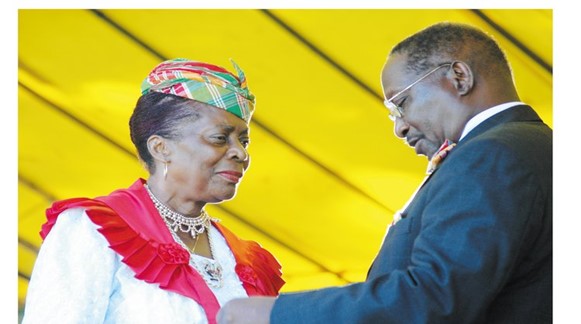 The inspirational story of Nurse Olivia Douglas, a Jamaican, born in 1941 but married to the late Micheal Douglas, the first son of the most famous Dominican politician and hotelier of the 20th century, Robert Bernard Douglas, has touched the hearts of many citizens and friends worldwide. Nurse Olivia, who traveled from Jamaica to the United Kingdom got married to Bernard in Britain and returned to Dominica. She is celebrated for dedicating her life service to Dominica, a nation she acquired by marriage five decades ago.
"In a 2022 interview, Nurse Douglas recounted her life in nursing and nation-building to Dominica-born attorney Gabriel J. Christian, who knew Nurse Douglas as a student leader when he campaigned for the island's independence alongside her husband Mike and his younger brother Roosevelt "Rosie" Douglas. During the build-up to Dominica's independence from Britain, Mike was then Minister of Communications and Works and later Minister of Agriculture in the pre-independence Dominica government. Rosie Douglas is known to history as the leader of the 1969 Sir George Williams University protest by Caribbean students in Canada. Before becoming Dominica's Prime Minister in 2000, Douglas became one of the best-known Caribbean Black Power advocates, socialist and Pan-Africanist".
Nurse Olivia Douglas, over the years, contributed immensely to Healthcare and Community Service as she supported her husband and the government in developing the island's community-based healthcare system. Last year, the government of Dominica dedicated a new community health center in her honor as she continued to support the health sector even in retirement. Nurse Olivia, who is passionate about youth development projects, received a Meritorious Service award from the government in 2006 for her remarkable support. She has continued to inspire many young people with her impressive record of over forty years of dedicated service in nursing to Dominica. She is still alive and has been memorialized with "The Nurse Olive Douglas Health & Wellness Center at Portsmouth, Dominica."
There is a critical mass of Dominicans in Ottawa under the auspices of the Dominica Association of Ottawa, consisting of indigenes in the diaspora and friends of Dominica. The association, established in 2005, though not a charitable entity, works through partner organizations to support activities in Dominica. A major aspect of its work is the Dominica Recovery Project. Click on the link to read about the project and the association. https://dominica-association-ottawa.com/about.html
Black Ottawa Scene (BOS) is known for its coverage of events about African, Caribbean, and Black communities in Ottawa. BOS covered a fundraising event in support of organizations supporting recovery efforts for victims of hurricanes on the island nation eight years ago. Click on the link to read the story https://blackottawascene.com/rotary-club-raises-funds-for-dominican-huricane-relief/