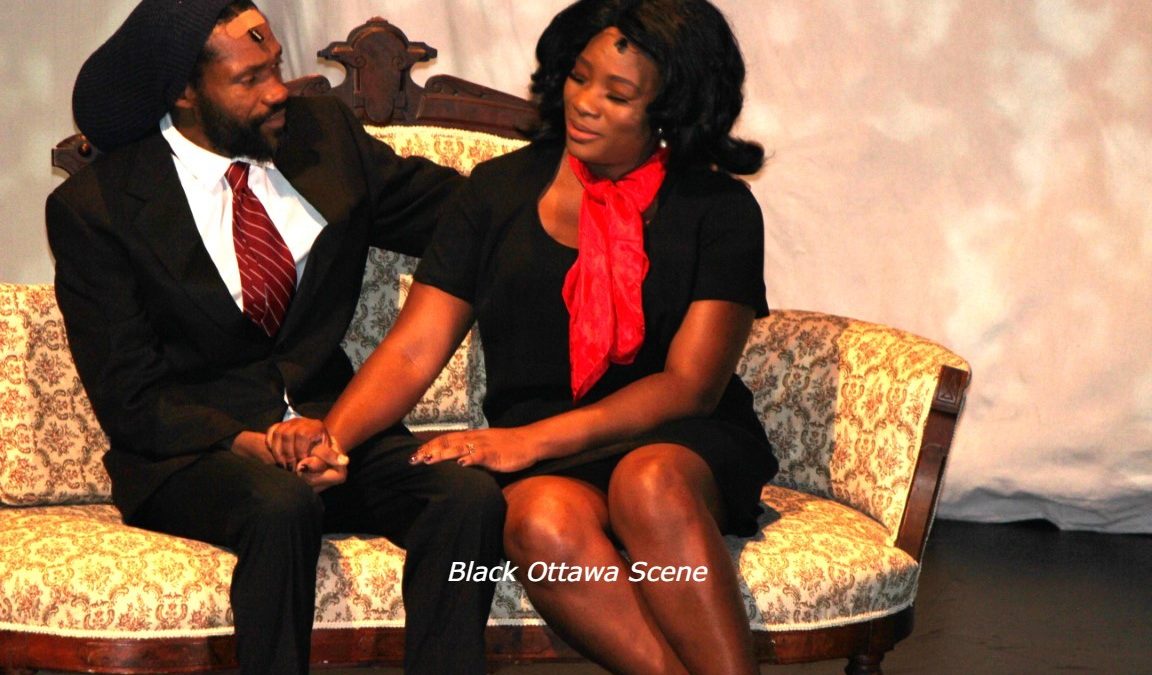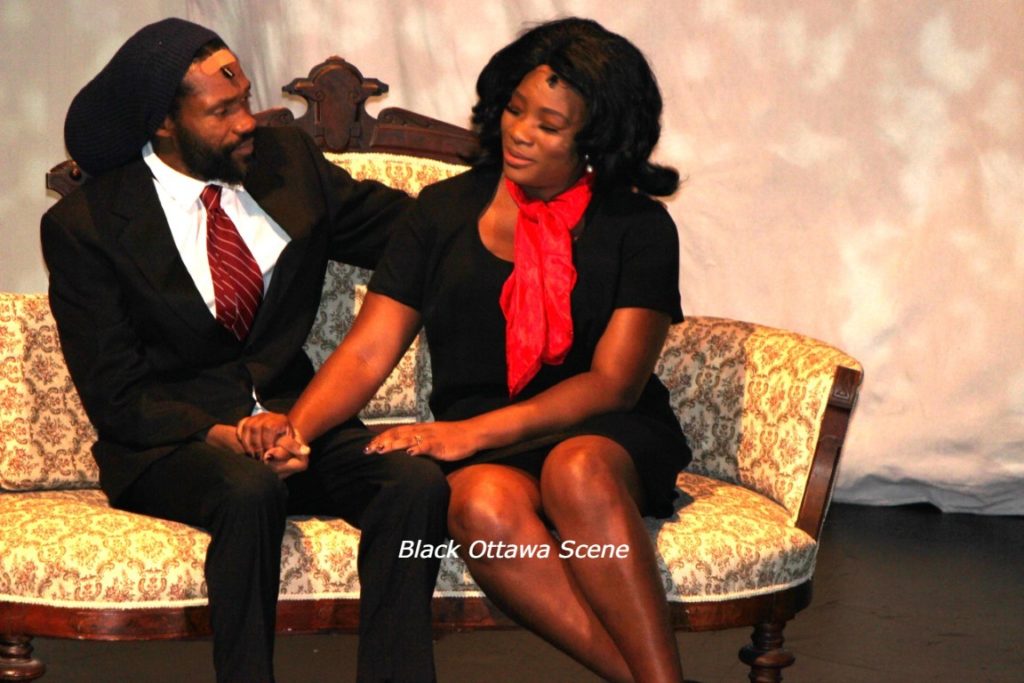 Yes I can: The Michelle Obama musical
by Tom Malaba, Editorial Associate
Friday 20 October 2023
"Never quit, never give-up," were Frazer Robinson's words to his bubbly six-year-old daughter – Mitch (Leila Cortes Jabouin) to learn the discipline of playing a piano.
Growing into a Harvard trained lawyer, Michelle Obama coined her own phrase; "I will never quit, I will never give up" out of her father Frazer Robinson's words (Marc Sequin). When Robinson passes, Mitchelle must encourage herself to be the best she can be in law school and after – thus the phrase – 'Yes I can,"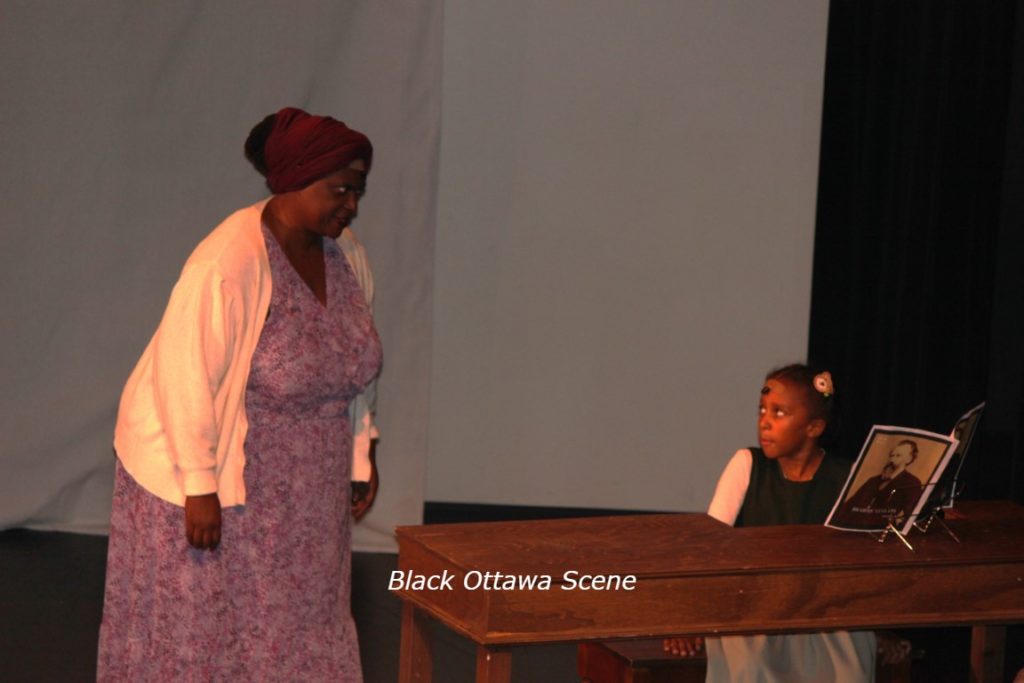 This is the story of Mitchelle Obama (Racquel Sutherland), a new musical by Canada's most prolific writer of musical theatre in the 21st century, Gord Carruth, a national ACTRA award-winning playwright/composer, with all the proceeds going to support the Dementia Society of Ottawa and Renfrew County.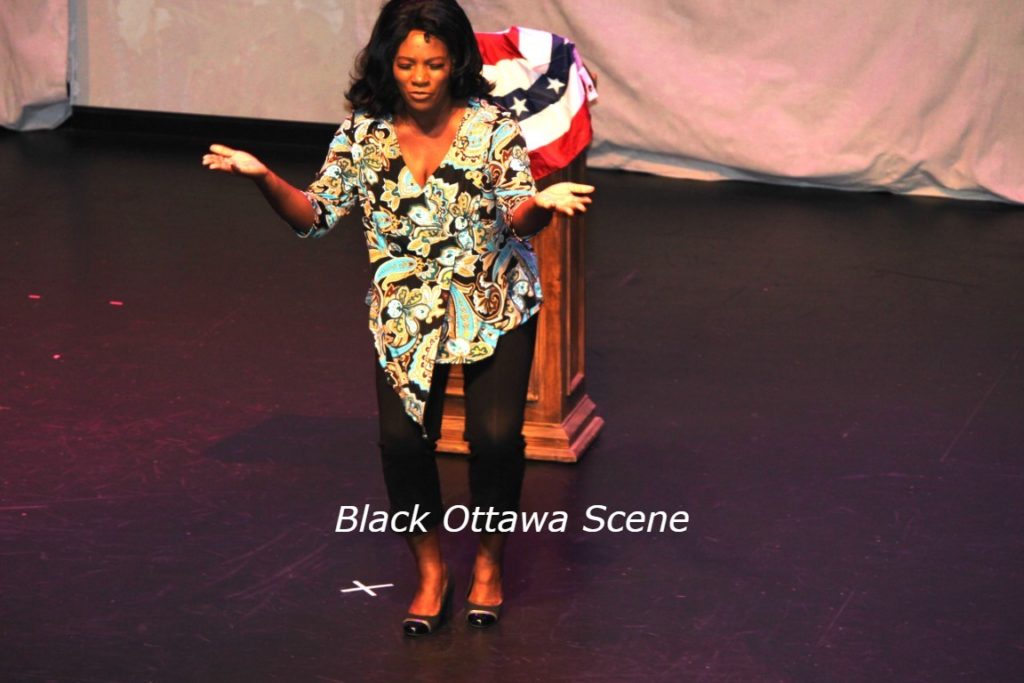 With an all immigrant cast, Fowler writes in bold capital letters, the importance of embracing a large army of especially African immigrants that has descended on Canada to say; "They are Canada's allies in the fight against Dementia."
Caruth takes his audience to the last days of the main character, Michelle Obama giving her farewell address with a light aided White House gardens background on October 5, 2016.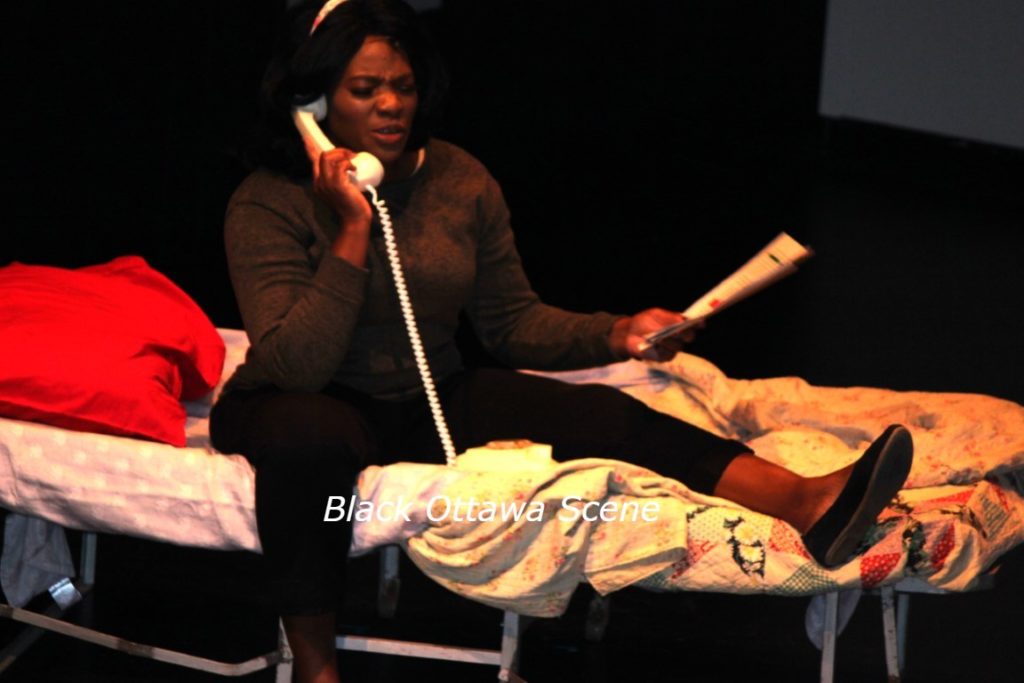 "It's all about the kids," Michelle Obama says rallying the public with her "Yes We Can," slogan to join the Dementia awareness campaign.
A fashion star, she pledges to turn her focus on 'children,' a metaphor she uses to portray the seemingly little-known disease – currently affecting 24,000 people over 65 in Ottawa and Renfrew region. This number is expected to double by 2030.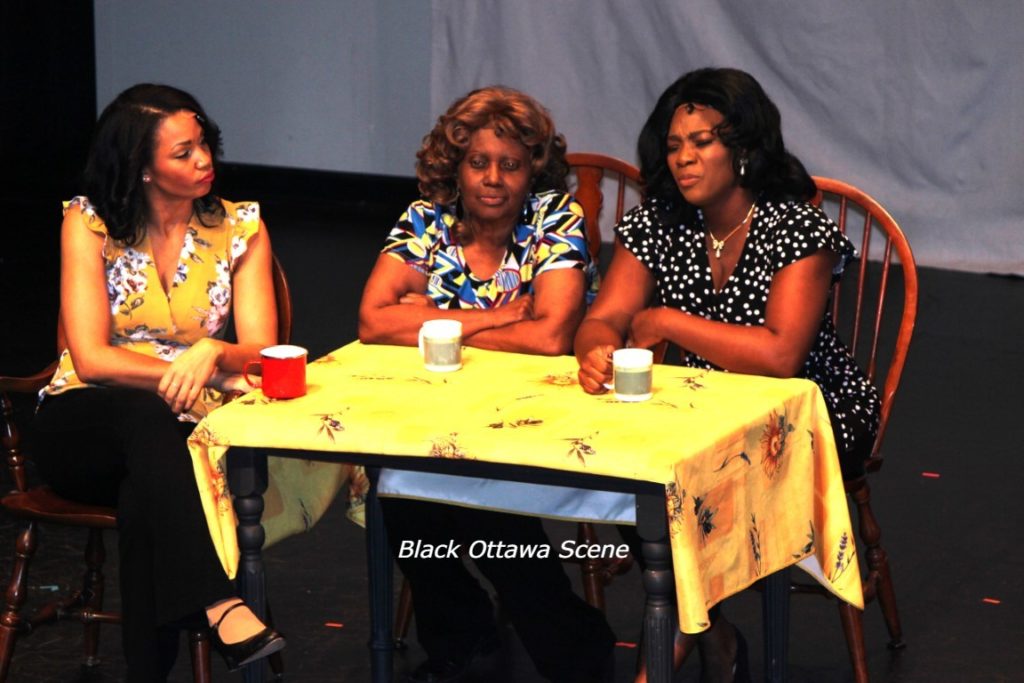 Caruth gripped his Meridian Theatre audience, with a scene set 54 years ago of a six-year-old Michelle Robinson aka Mich (Leila Cortes Jabouin) painstakingly learning to play the piano. The scene is cast at 1436 South Euclid Avenue, Chicago (family home) with the help of Chynna Clayton aka Aunt Robbie (Lesley Hammil), whose overbearing demeanor is a put off for young Michelle. But she loves to impress her father.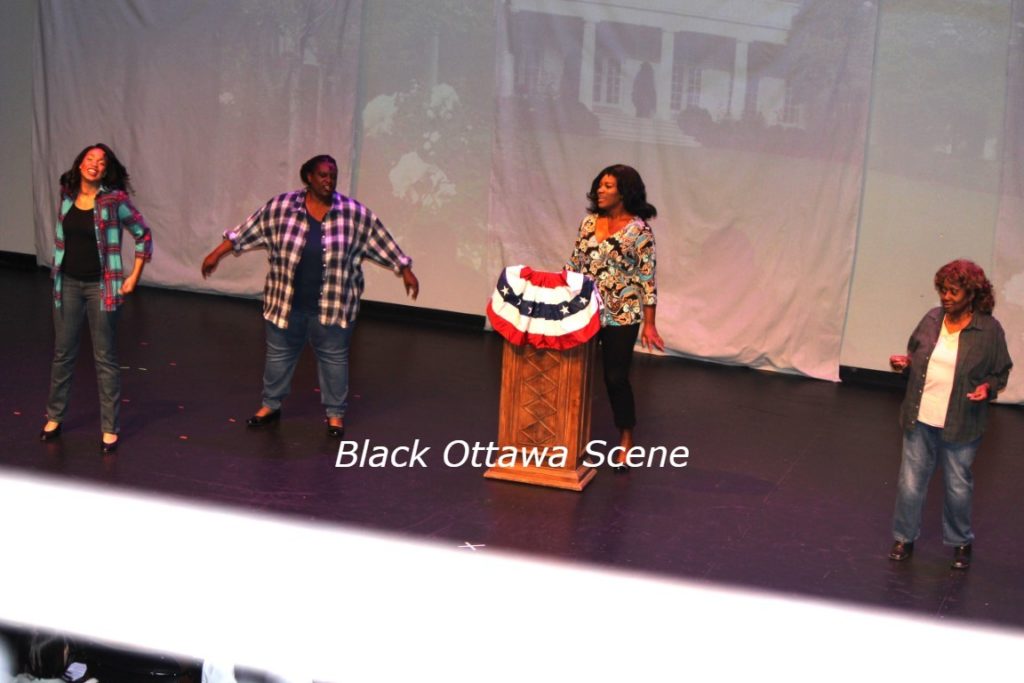 Discipline, hard work sees her through education, career and helps her forge forward in her relationship with basketball enthusiast, Barack Hussein Obama (Jamal Amir Akbari). Michelle is clearly unhappy with Barack's obsession with politics, which gives him little time to spend with his young family. But her great love for her husband overcomes her emotions and makes her give a rather reluctant support for his desire to run for elective office. But when he wins the Illinois Senate seat, it becomes "Our win" and Michelle is quick to celebrate it with her mother Marian Robinson (Evadne Ramalho) and friend Valerie Jarrett (Johanne Boisvenu Henry).
But when Barack sets his eyes on the White House, planning to run for the Presidency of the United States, her support was this time totally unequivocal. She coins a new slogan; "Yes We can," a clarion call that propels her into the public lime light, like she had never experienced before..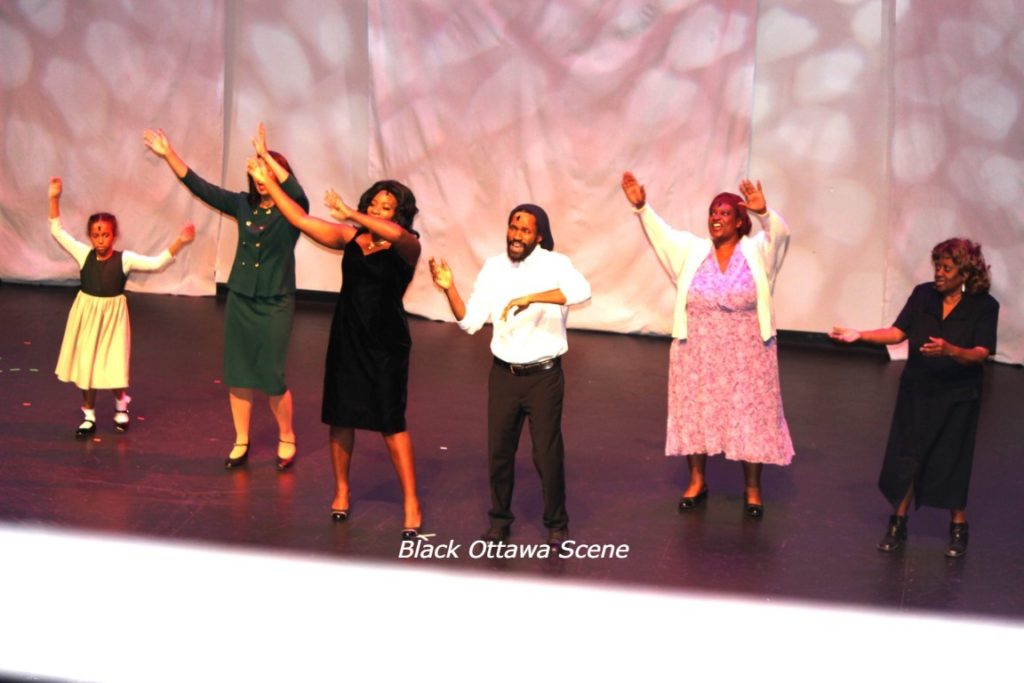 The rest of this entertaining musical captures the remarkable story of a remarkable woman, who became known world-wide, not only as America's First Lady, but as an accomplished woman community leader and advocate.
"Yes I can-The Michelle Obama" musical, played at the Meridian Theatre, Centrepointe Crescent, Ottawa 18-28 October 2023.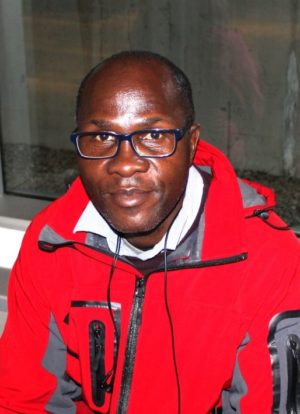 Tom Malaba is a veteran journalist with over 25 years of media experience in his native Uganda. He recently relocated to Canada and now calls Ottawa home.