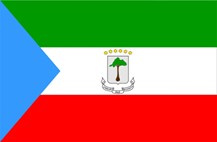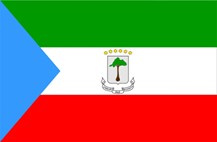 Equatorial Guinea Celebrates Independence, October 12, 2023
September 20, 2023
By Joy Osiagwu
Equatorial Guinea is a country on the west coast of Central Africa. Colonized by the Spanish, the government is one of Sub-Sahara's biggest oil producers, with the majority of its populace still poor.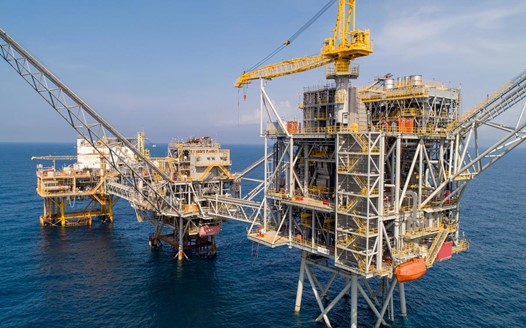 Equatorial Guinea oil production. Photo: Google
The nation has a mainland known as Rio Muni and five islands. The island of Bioko, the largest of the islands and also where the country has its capital, Malabo, is where the Portuguese explorers landed and established a stronghold initially in 1472. However, they ceded authority to Spain in the Treaty of El Pardo in 1778.
Equatorial Guinea gained independence from Spain on October 12, 1968, and elected Francisco Macias Nguema as its first president, who ruled for eleven years. President Teodoro Obiang Nguema Mbasogo overthrew President Macias in a coup in 1979 and took over the mantle of leadership. He has led since then and was elected in non-competitive elections several times, the latest being in November 2022. The country has a population of 1.6 million in an area of 28,050 sq km. The common languages of the people are Spanish, French, and Portuguese.
Current Governance Structure
The country operates a multiparty system. However, President Teodoro Obiang Nguema Mbasogo has been in complete control of all the branches of government in association with his political party, the Democratic Party of Equatorial Guinea, since the military coup in 1979, which brought him to power.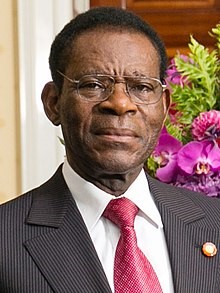 President Teodoro Obiang Nguema Mbasogo. Photo: Wikipedia
Trending News
Equatorial Guinea has seen an increase in inbound tourism with the launch of the new E-Visa service in July. The government developed the business-related travel E-Visa service to encourage faster application processing and issuance for visitors from all over the world who are eligible to apply for any of the categories through their technical partner, VFS Global.
Equatorial Guinea Ottawa Connection
Canada does not have a diplomatic office in Equatorial Guinea. The High Commission of Canada to Nigeria in Abuja, the Federal Capital Territory, offers consular services to citizens of Equatorial Guinea. Citizens in Canada and other Nationals seeking consular services from Equatorial Guinea rely on the Embassy OF Equatorial Guinea in Washington DC, United States of America, on 2020 16TH St. Nw Dc 20009, US.