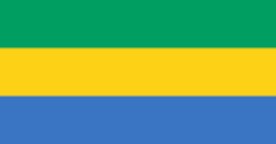 July 23, 2023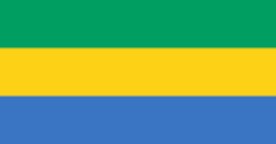 Republic of Gabon celebrates Independence, August 17, 2023
By Joy Osiagwu
Gabon is in the dense rainforest of central Africa, boarded by Cameroon, Equatorial Guinea, the Republic of Congo, and the Gulf of Guinea. The people are celebrated for their rich culture and beautiful beaches on the continent. After over a century of colonization, the French colony gained independence from France on August 17, 1960. The country has had three presidents since 1960, with Omar Bongo as leader for over forty years until he died in 2009.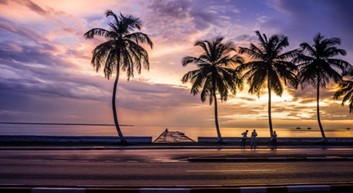 Gabon has a population of 2.341 million, with its capital city in Libreville. French is the official language of the oil-producing nation, while some of the local dialects are Fang, Myene, Nzebi, Bapounou, and Eschira. Despite the revenues generated from oil with good per capita income, most citizens suffer from poverty due to the uneven distribution of wealth.
Current Governance Structure
The system of governance is a presidential republic led by President Ali Bongo Ondimba, who assumed office as the Gabonese Democratic Party leader after the death of Omar Bongo in 2009 and continued after winning the 2016 presidential election in the country. He is also responsible for the appointment of a Prime Minister. The Legislative arm has the Senate and House of Representative members elected for a five-year term.
Trending News
Twenty-seven candidates have declared interest in running for the post of president in the forthcoming general elections in Gabon, scheduled for August 26, 2023. France 24 reports that the incumbent, President Ali Bongo Ondimba, who has been in power for 14 years, is also one of the candidates on the platform of the Gabonese Democratic Party, the same party on which his father, Omar Bongo, ran and governed Gabon for forty-one years.
Gabon-Ottawa Connection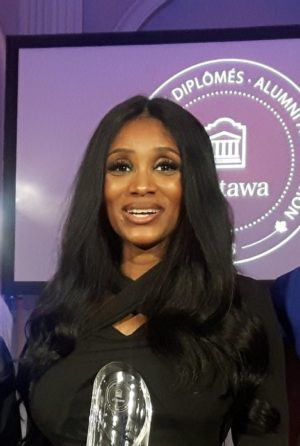 Gabon-born Gwen Madiba is an award winning, Ottawa-based social justice advocate, fashion model and community leader. She is the founder of the Equal Chance Foundation and co-founder of the Global Black Coalition. Among her many awards is the Order of the City of Ottawa and the United Way Community Builder award. Read about Gwen Madiba on Black Ottawa Scene: Search Results for "Gwen Madiba" – Black Ottawa Scene.
Embassy of Gabon
The Embassy of Gabon is on 4 Range Rd, Ottawa, ON K1N 6R4.
Phone: 613 232 5301. There is an Honorary Consul in Montreal. Canada has an Honorary Consulate in Libreville, Gabon.