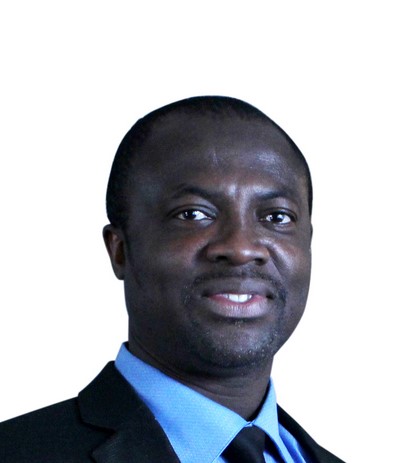 The African Canadian Association of Ottawa – The journey so far
by Hector Addison
The African Canadian Association of Ottawa (ACAO) is an umbrella organization that was founded in 2016. The ACAO's mission is to promote the social, economic, and cultural well-being of African Canadians in Ottawa and to work with other organizations to reduce the incidence of systemic racism and discrimination. ACAO is also a space for the community to connect, share experiences, and advocate for their rights and interests. Since its founding, ACAO has grown into a vibrant organization and has become an important community hub for African Canadians in Ottawa, offering various services and programs to support their well-being and success. It is the largest African-descent organization in the country in terms of membership. This article gives readers insights into ACAO, focusing on its programs and services and its contribution to nation-building.
ACAO has tailored programs designed to help the black community that often lags behind other communities regarding access to employment, housing, health and newcomer services due to systemic racism and discrimination. The paragraphs below show some of what ACAO offers to the black community.
Housing Program
One of the critical issues facing the black community, especially the low-income, newcomer and refugee population, is affordable housing. Housing the low-income and refugees in the City of Ottawa has been daunting. Many black families still live in shelters, motels, and transitional homes. Some have spent between 5 and 7 years in rundown motels. Throughout this period, a family of six or seven sometimes lived in a single, two-bed motel room with a small fridge and a microwave. They have never cooked food from their country of origin in over seven years. That's why ACAO proposed a win-win solution that will become the first Black-led Housing initiative dedicated to helping house some of the City's black population living in precarious housing conditions. Through this initiative, ACAO, in 2022, acquired two three-bedroom units to house two homeless families instantly, saving the City of Ottawa $3000 a month while providing two black families with a well-furnished decent three-bedroom and basement housing unit they now call home. Despite the apparent challenges black organizations face in getting into affordable housing, ACAO's housing project has been touted by some City of Ottawa staff and others as a success and novel story worthy of being told. ACAO looks forward to working with partners to replicate this success story in 2023 and beyond.
Food Security Program
The COVID-19 pandemic disproportionately impacted the black community more than any other community in Canada. The direct and indirect impacts of COVID-19 in Canada have been worsened by systems perpetuating racism and discrimination. According to Broadbent Institute, almost 3 in 10 black families experience food insecurity and are four times more likely to be food insecure than white households. ACAO's Food Security Program was borne out of the COVID-19 pandemic in 2020 with financial support from our partners, including federal and municipal government, private foundations, other charities, and individual donations. Today, over 1900 families have benefited. ACAO started by delivering food boxes during the pandemic lockdowns but transitioned to giving out $100 credit cards when the lockdowns eased. The grocery credit cards allow recipients to buy from any grocery shop, though ACAO encourages them to shop at African and Caribbean-owned grocery shops. Most of the beneficiaries are seniors and struggling families. The appreciating families often say, "…May God bless you for what you do for us". The goal is to expand the program so many more families can benefit.
Mental Health
ACAO has been running Mental Health Forums and discussions. They promote mental health education and do referrals. The ACAO's Money and Mental Health workshops are popular. Participants learn the correlation between household finance and mental health – helping families to reduce money-related stressors by developing family budgets. In addition, ACAO is founding a member of the Ottawa Black Mental Health Coalition. This coalition works to address mental health issues in the black community and to hold the system accountable. Mental health education and support are crucial to undoing the damage caused by years of racial trauma and injustices. There is a direct correlation between racism, perception of racism and discrimination and mental health. That is the reason ACAO takes black mental health seriously.
Black Youth Hockey
African Hockey Association is an ACAO program designed to help black and racialized youth develop an interest in hockey and to help combat racism in the sport. The program started with the help of Steve Leon – District Business Manager at Merck Pharmaceuticals. Steve worked to secure initial sponsorships to allow the program to offer youth the opportunity to enjoy playing the game they love. The program partners with other organizations to ensure kids can play hockey for free, including free hockey skates, sticks, helmets, and ice time. ACAO's director, Godlove Ngwafusi, is the manager, while his son, Nick Ngwafusi, is the lead coach. In addition, the program has dedicated volunteers from all backgrounds helping to develop the youth's life skills.
The impact of ACAO is felt even outside the shores of Canada. ACAO led the effort to rescue and resettle black students impacted by Russia's war in Ukraine. One hundred and three (103) medical students received up to 50% tuition scholarships to transfer to Medical Schools in St. Vincent, and Dominica, of which seventy-eight have (78) begun in the fall semester. Other students who temporarily settled elsewhere in Europe received additional support for training in Web development and other IT skills when ACAO partnered with McCauley IT Solutions.
The impact the ACAO is making should be considered. It has become the go-to organization for the community in need of help. Hector Addison, the chief servant who has led the organization through these transformative achievements, strongly believes ACAO has just begun. ACAO hopes to multiply its housing stock to house more black families, continue its community development efforts, and develop more strategic partnerships. Many of the programs are delivered by volunteers, and the organization is grateful for the dedicated volunteers who serve faithfully. The dynamic board of directors makes the organization tick. The organization's success is partly because it transcends individuals; it is the glue that purposefully unites the black community. ACAO's leadership believes the many community issues should serve as catalysts to bring us together. The organization recently moved into a bigger, more central office, making it easy for the community to access.
Addison, whose journey is documented in the Canadian Human Rights Commission report titled Building Back Better, believes the more black organizations serve the community, the better it is for the community. The organization receives roughly 16 calls daily from community members and other organizations needing assistance. We need more black-led and black-serving organizations to address issues plaguing the community. However, the best is yet to come, and ACAO is poised to overcome the coming year's challenges with confidence. Booker T. Washington once said, "Success is to be measured not so much by the position that one has reached in life as by the obstacles which he has overcome while trying to succeed." ACAO is the force for good and will prevail.
Hector Addison is Executive Director of the African Canadian Association of Ottawa. For more information on ACAO, visit: https://acao.com.