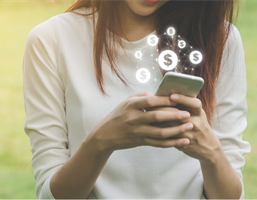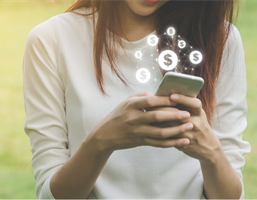 Thursday 24 August 2023
(NC) More and more apps are available to help us manage money online, and they seem to be gaining in popularity. With products, services and advice constantly changing and increasingly digital, here's what you need to know. 
Many of these apps are designed to help you manage your finances online. Banks offer apps with personalized products and services, including product comparison tools and budgeting tools. Third-party providers may offer services to buy or sell cryptocurrencies or invest in the stock market.
While money apps can be a practical and convenient method to manage personal finances, they can also pose risks, particularly when they're not from your bank. Before using one, make sure you understand how your personal and financial information may be used. If you're unsure, ask your bank before providing details like banking or credit card numbers or passwords.
Big problems when using a money app could include data breaches and fraud. Read the app's privacy and security policies and remember that it's your responsibility to look for any purchases or withdrawals you didn't make and to check your bank's policy on how customers are protected against fraud.
If you become a victim of fraud, contact your bank and report it to the Canadian Anti-Fraud Centre. Also notify Canada's two credit reporting agencies, TransUnion and Equifax, to place a fraud alert on your account.
Find out more about your online banking rights and responsibilities at canada.ca/money.
www.newscanada.com