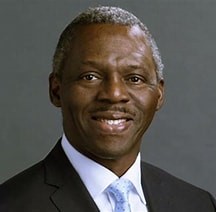 ---
Former judge and Olympic sprinter Fraser set to be next Hockey Canada chair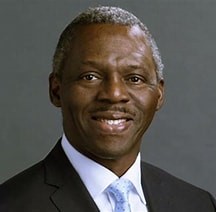 ---
Retired judge and one-time Olympic sprinter Hugh Fraser is poised to lead embattled Hockey Canada's next Board of Directors, after being the only nominee put forward for chair.
A nominating committee and consulting firm Korn Ferry have put forward nine names for the Board.
Should they be rubber-stamped by the Hockey Canada membership, they will serve a one-year term during which more reform is expected for the under-fire governing body.
Jamaican-born Fraser ran for Canada at the Montreal 1976 Olympics and the Mexico City 1975 Pan American Games.
Fraser was a judge in Ontario's courts for three decades and has a background as an arbitrator for various sporting bodies, including Athletics Canada and the United States Olympics and Paralympic Committee.
Fraser is one of five men nominated for the Board, along with four women.
Other nominees include Cassie Campbell-Pascall, who captained Canada to women's ice hockey gold at the Salt Lake City 2002 and Turin 2006 Winter Olympics.
Dave Evans, who has a background in consulting and real estate, lawyer Andrea Poole and Marian Jacko from the Wiikwemkoong First Nation – the assistant deputy attorney general for Ontario's Indigenous Justice Division – have been put forward.
Trimac Transportation vice-president of legal and corporate secrecy Grant Borbridge, lawyer Julie Duranceau, Avenue Strategic Communications founder Jonathan Goldbloom and retired journalist, executive and community-engagement expert Marni Fullerton complete the nominees.
They have been whittled down from more than 550 candidates for Board roles, according to Michael Bruni who chaired the nominating committee.
"The nominees we've put forward represent the very best of Canadian society: bringing together the knowledge and experience necessary to create a new era in hockey that focuses on governance and cultural evolution," Bruni claimed.
While they need to be formally voted onto the Board by a virtual gathering of Hockey Canada members on December 17, that appears a formality with the membership not being given multiple candidates to choose from.
A special one-year term for the new Board was recommended by former Supreme Court justice Thomas Cromwell in a governance review into Hockey Canada.
It is needed after the entire Board of Directors, including interim chair Andre Skinner, finally quit in October after months of pressure.
Chief executive and President Scott Smith also resigned with immediate effect, while Michael Brind'Amour had already stood down as chair in August.
Hockey Canada was plunged into crisis earlier this year after it became public knowledge that it had settled a case for CAD3.55 million (£2.2 million/$2.7 million/€2.7 million) with a woman who claimed she was sexually assaulted by members of Canada's junior national team in 2018.
An investigation into the incident has been reopened and law enforcement is also looking into an alleged group sexual assault committed by members of Canada's 2003 junior national team.
There were more disturbing revelations and heavy criticism for Hockey Canada's treatment of allegations of sexual misconduct, including from Prime Minister Justin Trudeau and Sports Minister Pascale St-Onge.
Hockey Canada has had its access to public funds frozen as a consequence and the fact membership fees were used to settle lawsuits sparked additional outcry.
Members Hockey Québec and Hockey Nova Scotia said they would not send money to Hockey Canada because of the crisis and sponsors including Nike, Tim Hortons and Scotiabank ended or suspended commercial relationships with the national body.
Source: Inside the Games