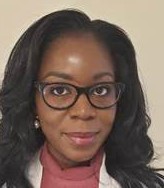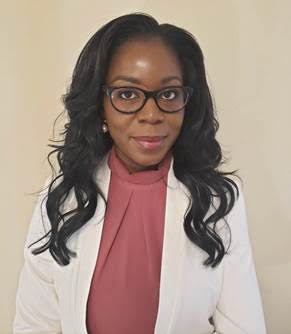 Could you tell me about your childhood? Where were you born? Is there anything about your childhood that stands out for you? Helped form who you are today? Your parents, friends, school?
My parents immigrated to Canada from Nigeria in the late '70s. I was born and raised in Ottawa, along with my brother and twin sisters. I have many fond memories of my childhood. My parents held very close relationships with the Ottawa Igbo community, and we often enjoyed many holidays, parties and family celebrations together. The Igbo community was certainly a part of our extended family, and while I did not grow up in Nigeria, I've always felt so closely connected to the richness of Nigerian culture and values. This was important for many reasons, particularly in grade school, as my siblings and I were the only Black students in the entire elementary school. The connection was important for shaping, defining, and validating my identity, which was often challenging to navigate during my childhood. Visiting family friends over the weekend or attending our Nigerian parties has been some of my most cherished memories and instilled in me early on, the importance of community connection. There is great care that we receive by maintaining close connections in our community.
What is your educational background?
I've worked in a variety of settings within health and social services for nearly 19 years. I have a Bachelor of Science in Food and Nutrition from Ryerson University and worked as a Registered Dietitian for the first nine years of my career. I also have a Master of Business Administration with a focus in Healthcare Management and have worked in various leadership roles over the past ten years. Throughout my career, I've been very closely connected to championing and leading equity work and have maintained close connections to issues surfacing within our community. I've worked to increase access for low barrier culturally-responsive services, strongly advocated for the integration of equity frameworks tied to accountability agreements, and ensure a workforce is reflective of the community it serves.
Could you describe your job as Director, Gender and Race Equity, Inclusion, Indigenous Relations and Social Development with the City of Ottawa?
The Gender and Race Equity, Inclusion, Indigenous Relations and Social Development service was established in September of 2020 to enable the City of Ottawa to be more deliberate and impactful in making sustainable progress to further advance the City's commitment to women and gender equity, anti-racism, Indigenous reconciliation, diversity and inclusion, both within the organization and through the City's service delivery.
The 2019-2022 City Strategic Plan established the roadmap to continue our journey to build a city that is inclusive for everyone and to support a workforce that is healthy, diverse, adaptive, and engaged.
To foster equity and inclusivity within our workforce and communities, while addressing emerging needs of our diverse population, our service area is responsible for key strategies and actions including:
Continued commitment to the Truth and Reconciliation Commission's Calls to Action and the Calls for Justice from the National Inquiry into Missing and Murdered Indigenous Women and Girls
The Women and Gender Equity Strategy to remove barriers and create more inclusive and responsive services
A refreshed corporate Diversity and Inclusion Plan which outlines initiatives, public-facing strategies, and aggressive workforce targets to further an inclusive workplace that represents the communities we serve
The Anti-Racism Secretariat to address systemic racism and ensure the City follows an anti-racism approach in its policies and decisions
The Social Development and Funding Unit, which allocates funding to community agencies, fosters social development, and contributes to equity in communities and neighbourhoods by increasing access to municipal and community services, spaces and structures as well as youth employment opportunities.
Advancing equity, diversity and inclusion remains a priority across the organization at the City of Ottawa, and while much progress has been made, there is still more work to do to address gender and race-based inequities, inherent colonialism, racism and discrimination in our systems and services. In my role, I oversee the programs and services responsible for these strategies.
How can the Black residents of Ottawa assist and support you in this challenging position?
Our work is meant to enhance the lives and experiences of many communities, including Black residents in Ottawa. To ensure our work meaningfully addresses the needs in our community, it's important we hear directly from our community. I encourage folks to participate in the City of Ottawa's engagement sessions, reach out and share any concerns or ideas on how the City can be more equitable and inclusive.
You are one of a small number of people in the Black community that volunteer their time for the well-being of others. Can you comment on why it is so difficult to get members of our community to give a little of their time and expertise to help those in need?
I see many members in our community volunteering their time, energy, and expertise in various initiatives within the city and I'm inspired by the strong leadership that exists within our community. We are lifting and building each other up, learning from each other, advocating together, engaging in brave and courageous conversations and these efforts need to be celebrated. For all those looking to get involved, there are over 40 Black community associations in Ottawa, which speaks to our rich diversity of cultures, experiences, and interests.
Looking at Ottawa's Black community, what do you see as our biggest challenges? How do we overcome them?
I think it's important that we do not attach Black communities with longstanding and derogatory stereotypes of crime or school dropouts. It's a harmful narrative that perpetuates an oppressive bias, leading to significant disadvantage in our community.
The 2016 Census reported the proportion of Canadians with a postsecondary education has increased since 2001. This increase was more pronounced among women, for both the Black population and the rest of the population. According to Statistics Canada, the proportion of Black women with a postsecondary education has steadily increased by nearly 15 percentage points from 2001 to 2016. This is the narrative we need to be pushing.
Certainly, there are barriers in our society that disproportionately impact Black communities. Let's talk about those systems that prevent career progression, that create limited representation in senior leader positions, that limit access to school resources for children, that create over-representation in the criminal justice system. Our conversation needs to move away from the victimization of our people and direct the conversation to the systems that attempt to oppress and hinder our success. We overcome these challenges by pushing a narrative for change, and by pushing for action and accountability within our social, political, and economic systems and structures.
Do you have any hobbies or pastimes?
I work full-time and I have three children who are 16, 7 and 4, so regrettably, that leaves little time for hobbies or pastimes. When I can find a few moments, I enjoy reading and exercising.
What has been your biggest achievement and what was your biggest challenge?
Professionally, it might be too soon to announce my biggest achievement. I've been afforded many opportunities to speak out on issues in our health care system that have historically disadvantaged Black, racialized and other minoritized groups and engage with health leaders and community partners to advance equity work. I'm proud to have worked with health system leaders to push for the collection of race and sociodemographic data, and, more importantly, to push for accountability in the collection and use of that data to create responsive health services, particularly during the pandemic. I'm honoured to have worked with community partners in co-founding the Ottawa Black Mental Health Coalition to ensure members in our community feel safe to seek and receive the mental health supports they need to be healthy and to ensure services are offered for the community by the community. These experiences have been challenging, particularly as the discourse of systemic racism was not as well socialized as it is today.
I'm honoured to work with an incredible team on files that will achieve women and gender equity; create the City's Anti-Racism Strategy, foster relationships with Indigenous communities and much more.
Despite the professional opportunities I've experienced, when thinking of what I'm most proud of, undoubtedly, it is my family.
If you had to live your life all over again, is there anything you would do differently?
I would not want to live my life all over again, I hated my teenage years! All of what I've done has led me to where I am today. Certainly, there are many mistakes that I've made along the way. I'm known to dive into the deep end of the pool, barely knowing how to swim, and yet, somehow figuring it out. Admittedly, some mistakes are harder to recover from than others. I accept the experiences, receive the lessons and continue moving forward.