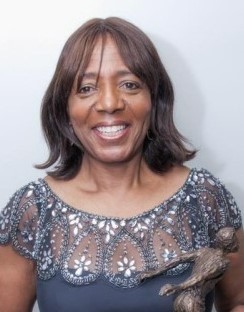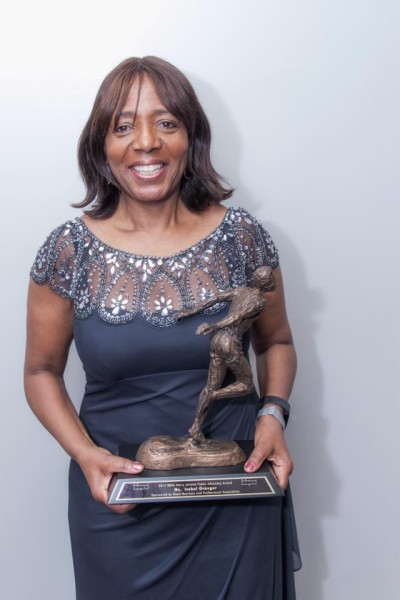 Ottawa's favourite female police officer Isobel Granger is off on another one of her travels. No, she is not on her way to one of the exotic places in far-off lands where her legendary career with the Ottawa Police Service has landed her. In places like Cambodia where she was part of an international panel investigating war crimes in 2016. Or South Africa where she was part of a team that trained their police officers as international peace-keepers in 2006.
This time she is making a very short commute from the OPS headquarters on Elgin Street to the Royal Canadian Mint on Sussex Drive where she is the newly minted head of security. The highly decorated police officer has recently retired from the OPS after 28 years of exemplary groundbreaking service where she rose to the rank of superintendent, in charge of the Respect, Values and Inclusion (RVI) Directorate.
Much loved and respected Isobel started her police career in her birthplace of Bulawayo, in what was then Rhodesia (now christened Zimbabwe), before immigrating to Canada in 1989 and joining the Ottawa Police Service as one of its very first black police officers. Among the honours she has garnered over the years were: The order of Merit for exemplary service to the community, the International Peace Operations Commemorative Award and the Harry Jerome Award for Public advocacy.
Laid back and self-effacing as ever, Isobel had this to say on her Facebook page:
A very quiet and uneventful day on the surface but a milestone in reality and an ocean of emotions beneath the surface. 28 years at the OPS has gone by so quickly. I have shared joy, challenges and tears with many wonderful members of the Ops and Ottawa Community in the various roles I have had. I have been blessed to know so many wonderful people. Many have walked this journey before many who know that it is so many things but it is not easy. On the one hand, I feel blessed to be joining a great team at the RCM yet I am sad to say goodbye to so many people I care about. Thank you Hamid and Dave for going out of your way today to make it a reflective yet pleasant undertaking. I am 10-7 Duty.
Ottawa's Black community will certainly miss Isobel, indeed the whole of the national capital region will miss her calming presence in the Ottawa Police Service, an organisation whose relationship with the community is at an all-time low, with the ignominious exit of the city's first-ever Black police chief, and official reports of racial profiling and excessive use of force against people of colour. But no matter where she goes, her presence will be felt by all who interact with her, either at the Royal Canadian Mint or in her private capacity where she will no doubt continue her relentless pursuit of equity, fairness and dignity for all Canadians regardless of their skin pigmentation
************************************************************************
Ottawa Police Service's first Black superintendent retires
After 28 years on the force, Isobel Granger is moving on
CBC News · Posted: Jul 23, 2022
After 28 years on the force, Isobel Granger — the first Black woman to be promoted to inspector and later the first Black superintendent with Ottawa Police Service (OPS) — has retired.
The former superintendent's policing career began in Zimbabwe (then called Rhodesia) in the late 1970s, when the country's police service was segregated.
Granger became the first Black officer to work in an all-white police force in her home country before going on to become one of the first Black female officers to join the Ottawa Police Service in 1994.
But her journey wasn't without its challenges.
"Were I to go back and know what I would be going through, I probably would not have agreed because it's been a heavy lift for 33 years," Granger said, reflecting on her career on CBC's All in a Day.
After 28 years with the Ottawa Police Service, Isobel Granger, who was the first Black woman to rise to the rank of inspector and then the first Black superintendent with the police force is retiring. We look back at her long career.
"But it's also been incredibly rewarding."
Granger said she knew right from the start that part of her role would revolve around challenging the status quo within the police service.
She recalls coming to that realization after dealing with racism from the white women on her squad in Zimbabwe.
I do believe that OPS is on the way to cultural competence.- Isobel Granger, Ottawa Police Service
"I had a rude awakening then, a very stark awakening that this was not about me. It was so much greater than myself."
While she eventually became good friends with many of her colleagues, Granger acknowledges that their racist attitudes may not have changed had she not been present on the force.
Repairing the relationship between OPS and the community
Throughout her career with OPS, Granger has lead initiatives aimed at helping the Ottawa police repair its relationship with the community and has been recognized for her work advocating for victims of intimate partner violence and sexual abuse.
Granger said she's most proud of leading the Ottawa police outreach liaison team, a temporary unit created after the fatal arrest of Abdirahman Abdi to understand how community members felt toward the police.
In 2020, two years after rising to the rank of inspector, Granger became the force's first Black superintendent, during which time she led the OPS Respect, Values & Inclusion Directorate.
If you look at my career, it's taken me twice as long or three or four times as long as other people to get to where I've gotten to.- Isobel Granger, Ottawa Police Service
"I'm proud of leading the Respect, Values & Inclusion Directorate because I do believe that OPS is on the way to cultural competence," she said.
"I think that there's a willingness in the leadership to do that. It's just now … learning the way how."
Despite these achievements, Granger said she hasn't considered taking a run at becoming chief of police.
"The system is not ready for the kind of change that the system says it needs," she explained.
"If you look at my career, it's taken me twice as long or three or four times as long as other people to get to where I've gotten to. When people think of leaders … it doesn't come packaged this way, even if I have the credentials and the ability to lead."
Future of the force
When asked about the progress she's seen in the force over the years, Granger said they're becoming more diverse but some challenges they face are outside of their control.
"You know, we have this conversation of defund and detask [the police] … happening in society right now. But what is not being talked about is that we can't just take away and do something different," she said.
Granger said it's important to ensure there are enough people on the force to meet current needs, "even if it's deemed that certain tasks are better done by others."
"You shouldn't remove resources before we figure out where responsibility lies," she said.
"I think we need an entire systems approach."
Granger's last day with OPS was on July 15. On Monday, she'll be starting a new job with the Royal Canadian Mint.
Source: CBC News