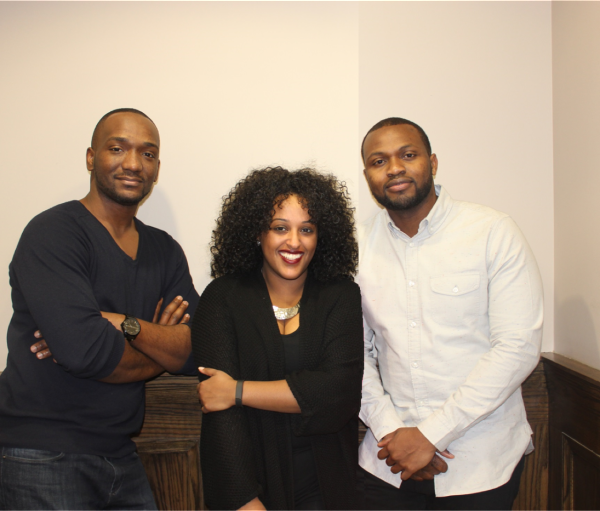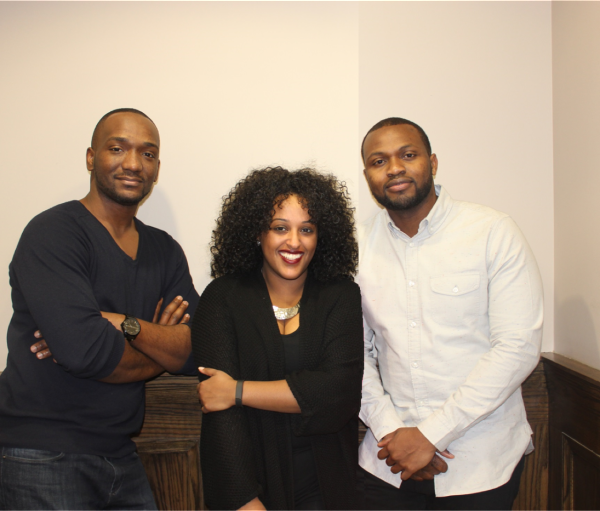 Photo credit: Meron Berhe
by John Eke
Excitingly, Canadian tech startups are getting a lot of buzz in the media lately. While Toronto, Kitchener, Waterloo are all booming, don't count Ottawa out on this trend. In late 2015, the trio behind Bantu, an app that allows you to find hairstylists that specialize in kinky, coily and curly hair, came together. The company is founded in Ottawa, with team members based out of Ottawa and Toronto.
Recent figures cite the black haircare industry is projected to reach half a trillion dollars by 2017 (Huffington Post, 2014) and that Black women far outspend any other demographic when it comes to hair care products and services (Mintel Consumer Research Group, 2015).  Despite this, black women struggle to have their needs met by a majority of salons, and up until very recently, hair care product brands. In fact, it is this pain point that led John Eke, who is the software guru on the team, to create Bantu. As an international student, he saw other international students come to Ottawa and struggle to find anyone in their area to style their hair. After some market research, John decided that technology offered a unique solution, and was the perfect way to address the problem.
Bantu solves the problem of finding hairstylists by seamlessly connecting those who are searching with the hard-to-find network of stylists. Meron Berhe, an Ottawa-native, saw the immense potential of this app to be helpful even to women who weren't new to the city. When she went natural four years ago, finding a hairstylist who specialized in styling natural hair became a challenge. She recounts spending a lot of time doing research about different hairstyles, trying Youtube tutorials, and driving to different cities to try out new stylists. With personal knowledge of the challenge, Meron quickly got to work helping to spread awareness about the app. Meron is managing the marketing and public relations at Bantu.
Bantu lets users search and book appointments with hair stylists, allowing them to select their city, filter by desired style, price and proximity. Before deciding to book, users can view profiles and compare ratings. In addition, Bantu empowers hair stylists by providing them free tools to help grow their businesses. Immediately, hairstylists receive a custom website, which for those who are freelance stylists or are working from home, is a valuable marketing tool.
In May 2016, the company launched the new version of its iPhone app. "When we launched, we were thrilled with the product as it was able to be of service immediately. There was nothing else like it. With this latest version, we've taken the feedback from our users and integrated them into the app" says Richard Kyereboah Jr. Richard Kyereboah Jr. is involved in the finance and operations of the app..
The team is hard at work developing the Android version of the app, which will launch by Summer 2016. Future versions of the app will include the ability to book appointments, leave detailed reviews, and pay through the app, as well as more features driven by the users and hair stylists themselves.
The Bantu app is free, and is compatible with iPhone, iPad, and iPod touch running iOS 8.0 or later. Bantu works in Canada, USA, UK & France. In a very short time, Bantu has experienced rapid growth across North America and Europe. To download the app, visit www.bantuapp.com/download.
References:
Huffington Post, 2014
http://www.huffingtonpost.com/antonia-opiah/the-changing-business-of-_b_4650819.html
Mintel Consumer Group, 2015
http://www.mintel.com/press-centre/beauty-and-personal-care/natural-hair-movement-drives-sales-of-styling-products-in-us-black-haircare-market
Contact Information:
Meron Berhe, Public Relations and User Engagement
Email: [email protected]
Twitter: @bantuapp
Instagram: @bantuapp
Facebook: www.facebook.com/bantuapp