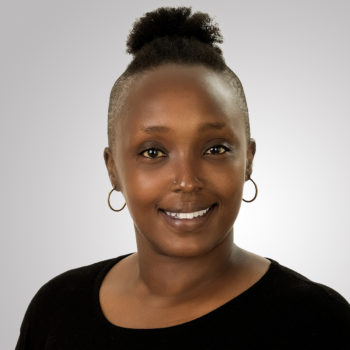 Oriana Ngabirano
[email protected]
https://www.voteoriana.ca
613-252-4364
Oriana Ngabirano is a passionate Ottawa—Vanier resident who believes a stronger Canada is possible. A graduate of the University of Montréal in Communications and Politics, she is a proven communicator who applies more than a decade of experience to her social activism and civic engagement efforts. Oriana is focused on empowering community members of all backgrounds to come together to cultivate more economic growth, improved social conditions and more sustainable processes that honour our natural world.
What inspired Oriana to run for the Green Party of Canada were the party's values, which are intrinsically connected with her own. Namely, building sustainable, creative and socially-minded communities that strengthen our country. Oriana believes that when community members see the difference their choices make as individuals, the collective impact they can have is unstoppable. She also believes that actions that will positively impact our wellbeing can all be achieved with inspired individuals taking People-Centered action in their communities. She is prepared to be a creative leader, motivating individuals and families to take action together, so that all Canadians can thrive.
Oriana is uniquely positioned to represent Ottawa—Vanier. She is a fluently bilingual professional, able to inspire and lead in both official languages. Oriana's skills as a public relations strategist and reputation manager, working for organizations ranging from the United Nations to British American Tobacco, will also serve her ability to communicate effectively to changing audiences and interests.
Volunteerism is an important part of Oriana's commitment to public service. She is an active community member who sits on the board of various community organizations including the Vanier Community Service Centre and the De La Salle Public School Council.

Oriana lives in Vanier, Ontario, with her teenage daughter Leïla.