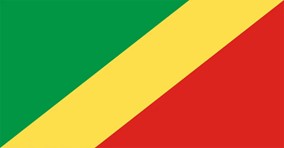 July 23, 2023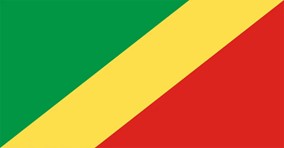 The Republic of the Congo Celebrates Independence, August 13, 1960
By Joy Osiagwu
The Republic of the Congo, also known as Congo-Brazzaville, is on the Western coast of Central Africa. The neighboring countries are the Cameroon Democratic Republic of the Congo and Gabon. It became a republic after gaining independence from France on August 13, 1960, following its establishment in November 1958. The nation subsequently experienced a series of civil war and militia conflicts. Although it is one of the region's leading oil producers, the World Bank data revealed that most of the population can be described as poor.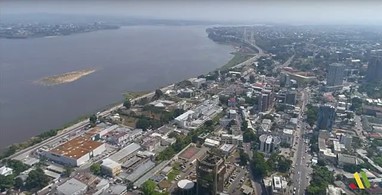 French is the official language of the country, with French Lingala and Monokutuba as the official languages for trade and many other local dialects. The rainforest nation has its capital in Brazzaville, across the Congo River from Kinshasa, the capital city of the Democratic Republic of the Congo. It has a population of 5.836 million.
Current Governance Structure
The Republic of Congo operates the Presidential Republic with most of the powers for decision-making vested in the President and Prime minister. President Dennis Sassou Nguesso is the President of the country. He began to rule from 1979 to 1992. And then a civil war erupted and lasted till 1999, which saw his return to power.
The new constitution that recognized and adopted a multi-party system of governance retained Sassou-Nguesso. He was re-elected in 2009 and re-elected again in 2016 and 2021 after approving a referendum permitting him to run for
additional terms.
Trending News
The United Nations has reiterated its concern over the deteriorating situation from the violence in the northeastern Congo, stating that it has escalated significantly, with over forty civilians killed in the last two weeks. Stephane Dujarric, the spokesperson of the United Nations, spoke and condemned the act at a press briefing at the United Nations Headquarters.
"More than 600 people have been killed and 345,000 displaced already. We strongly condemn this," he said.
The Republic of the Congo Ottawa Connection
Please, click on the link below to read more about the activities of the Congolese community in Ottawa from the coverages of the Black Ottawa Scene magazine. https://blackottawascene.com/?s=congo
The Republic of the Congo Embassy in Ottawa is at 18 Range Road, ON K1N 813, Canada. Phone: 613 230-6391/6582
Website: www.ambardcongocanada.ca