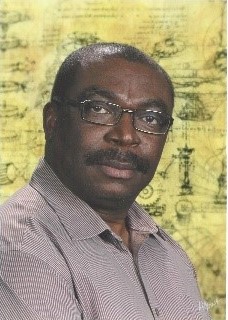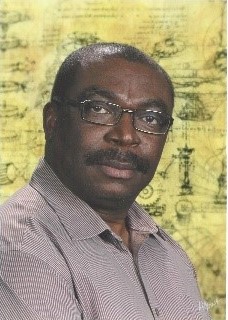 June 21: Whatever We Ask He'll Give Us
The Word of God prepares us for prayer and helps us maintain communication with Him. The Psalms say that when we embrace the word, it will keep us aligned with God's will: "Blessed are those who keep his statutes and seek him with all their heart-they do no wrong but follow his ways. I have hidden your word in my heart that I might not sin against you." (Psalm 119: 2-3, 11).
Aaron, the first high priest, had to prepare himself to enter God's presence before offering sacrifices on the Day of Atonement. As spiritual act of worship, we need to offer ourselves daily as living sacrifices to God so we can have continual fellowship with Him. "Offer your bodies as living sacrifices, holy and pleasing to God-this is your spiritual act of worship" (Romans 12:1). As our minds are transformed by reading and meditating on the Word, we will know the will of God and will pray confidently and effectively: "Do not conform to the pattern of this world, but be transformed by the renewing of your mind. Then you will be able to test and approve what God's will is-his good, pleasing and perfect will."
The Word of God is a tremendous gift that gives us the power to know and do the will of God, the power to pray with certainty and boldness, and the power to know that God hears us when we pray according to His will. "And if we know that He hears us-whatever we ask-we know that we have what we asked of Him" (1 John 5:15). Note: The Word gives us the power to know and do the will of God. Have you ever doubted that God hears your prayer? He sees your heart and its intent for your prayer. Just believe that He hears and He will answer according to His Will and purpose for your wellbeing; He cares so much about you. God wants us to have peace and happiness. He thinks well about us.
Jesus says, "if we who are sinful can give good gifts to our children when they come to ask for something, how much more will God, our Father, Maker and lover of our souls will grant us our desires when we come to Him. He says, ask and it shall be given to you.
Beloved, is there anything that is too hard for God to do for you? Absolutely nothing. Just try Him by faith and ask anything you desire and see if He will not honour His word. In Psalm 50:15, God says, "Call upon me in the day of trouble, I will deliver you and you shall glorify me." Beloved, just don't wait. What is it you need, want or hope for? Bring it to the Lord, in prayer. If you don't even know how to begin to lay out your request, just remain in His presence and worship Him with songs, Psalms and hymns while the Holy Spirit groans on your behalf. The Lord who sees the heart of man will visit you and He will give you a testimony to tell the world of believers how faithful your Father is. He will grant your heart's desires. Are you praying for the fruit of the womb or are you trusting God for marriage to the right partner God has prepared for you or are you looking unto the Lord for your children to be favoured with opportunities of a lifetime or are you pleading for God to change your partner and bless your marriage? Nothing we experience on earth is beyond the Lord. Tell Him that you know how much He loves you and that you love Him as well and hand everything to Him and let His will be done on your behalf, believe it, claim it and go about your day. He will do it even better than you'd expect. Glory be to Jesus.
I pray for you, that the Lord will fulfill the desires of your heart today and give you a lasting testimony, in Jesus' name. Amen.
Pray these prayer points:
Father, I am the apple of Your eye, bless and prosper me today, IJN
Lord Jesus, let me receive Your favour today, IJN
Power of God, locate me and grant my heart's desires today, IJN
The Lord will hide His Word in your heart. The Lord will effect a continual communication with you and you will receive everything you ask for according to His love, mercy and grace, in the name of Jesus.
Please share this message with many people as your part in the great commission. The Lord bless you and prosper your mind and spirit form now and to eternity, in Jesus' name.
It's me, your prayer partner, Daniel-Joseph. Thank You Jesus.
Today's reading: 1 Chronicles 10-12; John 6:45-71
Rev Bassey Ekong, Dip Ed, BSc. Ed, B. Ed, M. Ed is an educator/teacher of science on the high school panel of the local board of education in the Ottawa-Carleton region. He's a psychology of learning specialist. A scholar, always learning, a writer, teacher and trainer, adviser board of directors and pastor of the Light of the Nations ministry international, a non-denominational ministry with its headquarters in Ottawa, Ontario, Canada.