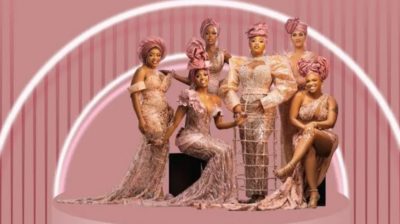 The Real Housewives of Lagos
by Vive Akugha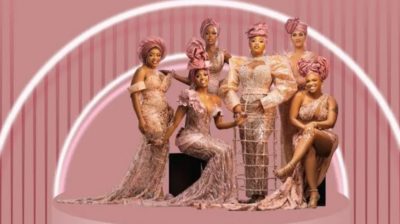 The Real Housewives of Lagos is a reality show focused on the lives of six Nigerian women of different backgrounds and their interactions with each other. This show is a spin-off despite being seemingly unaffiliated with the popular Bravo TV housewife franchise as it is a Showmax original. Showmax is an online subscription video on demand service launched in South Africa. It is a streaming service offering multiple movies, documentaries, tv shows, Showmax originals and more. It is available predominantly in Africa and some other places excluding Canada and the United States (as of now).
The Real Housewives of Lagos better known as RHOL or RHOLagos follows six women stellar at their fields. We are introduced to businesswoman Carolyna Hutchings, influencer Laura Ikeji-Kanu, lawyer and luxury hair brand owner Chioma Ikokwu, celebrity stylist Toyin Lawani-Adebayo, Nollywood actress Iyabo Ojo and PR expert Mariam Timmer. This is a brief description of what the ladies do as they are multi-faceted, skilled, and hardworking.
The show is executive produced by Nigerian visionaires and entrepreneuers, Dare and Deola Art Alade. Dare, is known as Darey for his RnB singer-songwriter persona and Deola is a passionate figure for advocating and empowering women.
The first season of 10 episodes, a finale and two-part reunion has been done. The show so far has been culture focused as it showed different sides of Lagos and Nigeria as well as different cultures in terms of languages, attires, food, music, dance, setting and more. Many of the cast or all of the cast should be returning for a second which many are anticipating. Due to Showmax's unavailability, you can watch the show on certain YouTube channels like BossGirls Tv , and watch commentary or reviews of episodes on channels like Fumi Desalu-Vold , Ay Square or Anita Ihesie Tv .
This show is a great watch following their lives with some people preferring the dramatic aspects, the business aspects or the luxurious aspects but overall it was interesting and attention grabbing for many people within and out of the Nigerian sphere.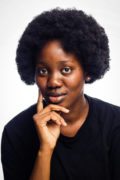 Vive Akugha is a student in the Bachelor of Arts degree program at the University of Ottawa, majoring in Communications. She writes on social issues, well-being, and out of curiosity. Her major platform for writing is on Medium.com as @veevehhswritings. You may sign up for her email list to be up-to-date on her posts. She is @Veevehhwrites on Twitter and Instagram. Feel free to share your opinions with her as she is with you.