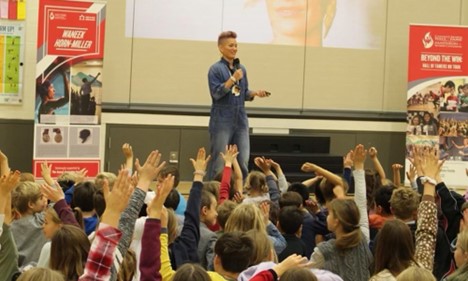 Hall of Fame, NHL team up to highlight diversity in sport, inspire youth
By Emma Weller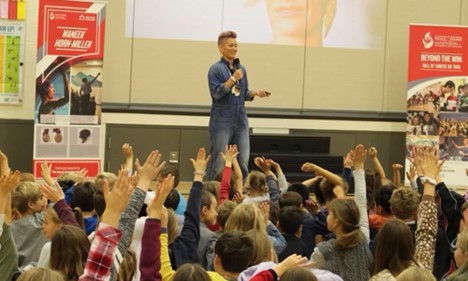 Olympic water polo player and Canada's Sports Hall of Fame inductee Waneek Horn-Miller, the first Mohawk woman from Canada to compete as an Olympian, speaks at a Beyond the Win event, sharing educational resources with youth. [Photo courtesy of the Canada's Sports Hall of Fame.
Canada's Sports Hall of Fame and the NHL recently collaborated to transform the United by Hockey mobile museum into a free online educational experience for Canadian players, fans, and students.
The partnership was announced on March 28 after the mobile museum was created by the NHL in honour of Black History Month to highlight diversity among players in hockey. The online platform is centred around five trailblazers in the sport — Herb Carnegie, Angela James, Manny McIntyre, Willie O'Ree, and Bryan Trottier.
Carnegie was one of Canada's top black hockey players in the 1940s and '50s, earning a tryout with the New York Rangers; James was a black hockey player who led Canada's national women's team to a gold medal in the 1990 world championships; McIntyre was the first Black Canadian to sign a professional baseball contract; O'Ree was the first black NHL player; Trottier was a Métis hockey player and NHL superstar who led the New York Islanders to four Stanley Cup championships in the early 1980s, later winning a fifth and sixth Cup as a player with the Pittsburgh Penguins, and a seventh as an assistant coach with the Colorado Avalanche.
The stories of each player are highlighted through artifacts, photos and video clips to outline their journey through hockey. Their legacy has led each of them to receive one of Canada's highest sporting honours, the Order of Sport, and to be inducted into the CSHoF for their contributions to transforming sport in Canada.
"We have worked extensively to build out an education platform that connects youth to the lessons of our Hall of Famers' journeys, and with partners like the NHL, it is truly an honour to help to amplify some of the stories of diverse athletes and builders and to connect members of the community — particularly youth — to pieces of their journey," Cheryl Bernard, CSHoF president and CEO, said in a press release. The resources can be found on the CSHoFs Beyond the Win educational platform, which is used in more than 860 schools across the country, reaching 90,000 students.
Misty Kolozetti, vice-president of marketing, fund development and communications for Canada's Sports Hall of Fame, helped launch the platform in the spring of 2022 and said she's thrilled about the new additions.
"Kids are facing unprecedented challenges right now and so you see mass exits from sport, mental health challenges and you see suicide rates that are astronomical," said Kolozetti. "And
so we know that connecting them to stories of inspiration and adversity and overcoming incredible obstacles is powerful."
In the 2021-2022 hockey season alone, Hockey Canada reported over 900 cases of discrimination that happened on the ice – 512 of which were called as penalties, and 415 reported as allegations. The data included verbal taunts, insults or intimidation with discriminatory intentions, all of which are listed as violations under Hockey Canada's Rule 11.4 on discrimination.
Ottawa's governing hockey board, Hockey Eastern Ontario, had the most incidents of discrimination per capita reported by on-ice officials. That is double the rate of incidents per capita from 11 out of the 12 other regions.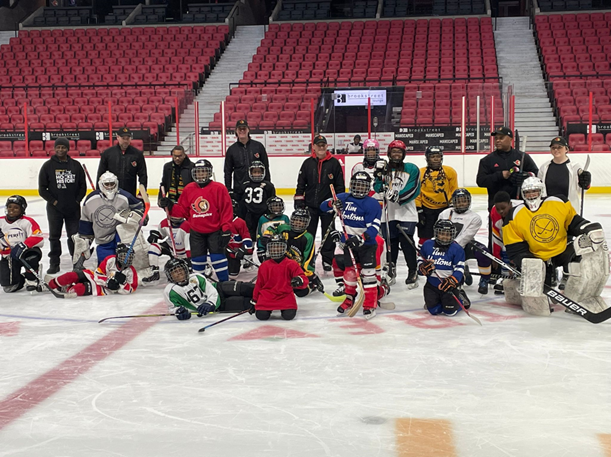 Llew Ncwana, a U.S. collegiate player from Ottawa who attended the first Ottawa Senators training camp in 1992, is a member of the Ottawa Senators Alumni organization.
He was the first black player involved in the Sens organization and continues to be an advocate for diversity in the Ottawa community.
The CSHoF/NHL program "allows kids to know that they can belong as well. This is a sport that is for everybody and just because you look different than that person doesn't preclude you from being able to do that sport," said Ncwana.
The hope is that with United by Hockey being on the Beyond the Win platform, teachers will have greater access to use the resources, which include more than 150 lesson plans to educate kids on the importance of diversity and racism awareness and inspire them to create their own "good-to-great story."
Chad Horne, a teacher from Hillview Academy in Newfoundland and Labrador, has used educational resources from the platform in his classroom — specifically from the resource's Indigenous Heros section.
"This lesson and this entire program provides tools for educators to present positive Indigenous leaders and role models for students to learn from, aspire to be like, and pass this learning and knowledge to their friends and family," Horne stated in a testimonial. "I will continue to use all chapters and lessons within this resource across multiple grades and curriculas."
According to Kolozetti, the CHSoF will be releasing a new module in early 2024 called Respecting the Game to further increase representation on the site. It will highlight Jackie Barrett, the first Special Olympic athlete to be inducted.
The CHSoF is also planning to highlight the achievements of other athletes, such as those who are part of the LGBTQ+ community.
**********************************************************************************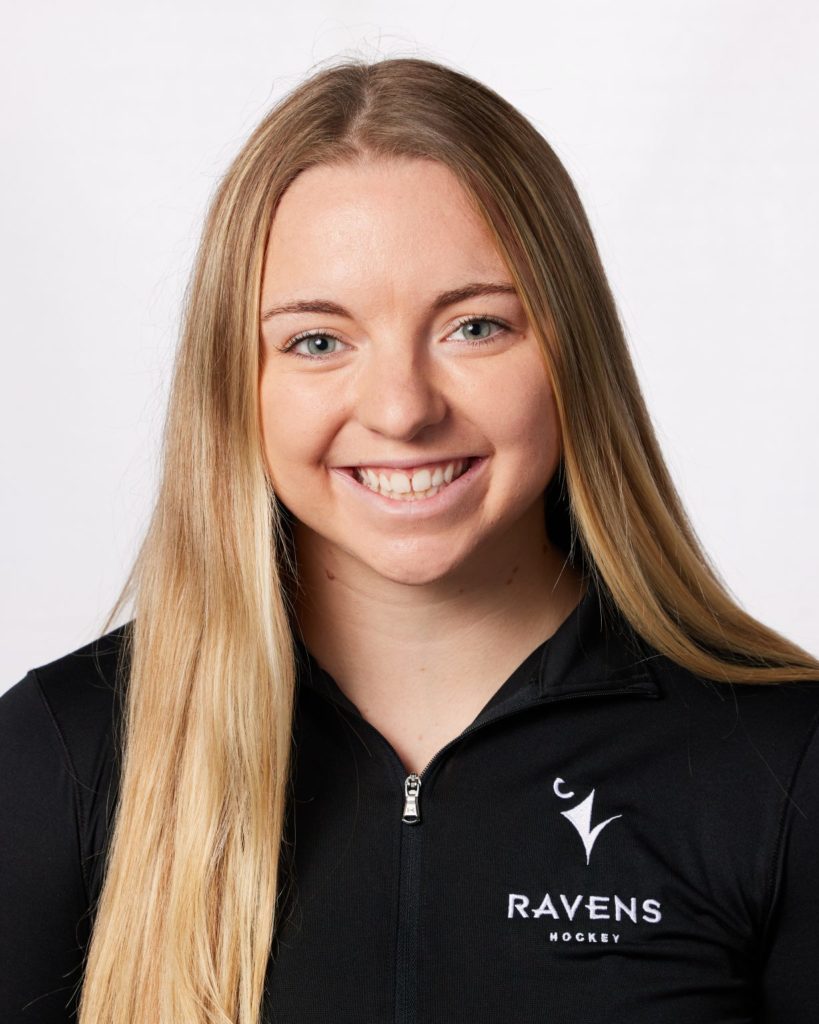 My name is Emma Weller and I am a third-year student at Carleton University pursuing a degree in journalism with a minor in community engagement. During my time at Carleton, I played hockey on the Varsity Women's Team for two seasons and am the current President of Global Minds Carleton — a social justice club aimed to support people and communities on local, national, and international levels. I am also the current head coach of the African Hockey Association Team and have been involved since it was established in 2021. Additionally, I am the founder of Emma's Winter Buncles Charity which aims to support homeless communities across Ontario!