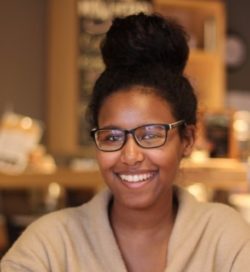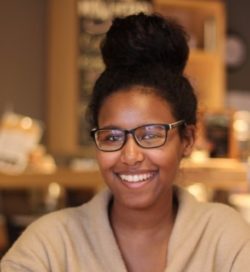 A Testament to Black Canadian Women: The achievements and legacy of Kathleen Livingstone
By: Ililli Ahmed
In my mind, there are only a few things more remarkable, inspiring and complex than being a Black Canadian woman. Forced to experience both racism and misogyny, the overwhelming difficulty that comes with this intersection of identities is prevalent in every aspect of our lives. In Canadian history, there have been several resilient and inspiring Black Canadian women who have acknowledged, criticized and challenged these constrictions: iconic figures such as suffragette Mary Ann Shadd Cary and politician Rosemary Brown are just a few examples. Yet, with regards to these amazing women, it is impossible to ignore the achievements and societal contributions of the revolutionary Kathleen "Kay" Livingstone. A renowned social activist, she was one of the first to promote and advance Black women's rights within both the Black community and broader Canadian society and established opportunities for the inclusion of our voices. As such, Livingstone embodied a movement that promoted diversity within Canadian heritage and identity.
Born in 1918 in London, Ontario, Livingstone's activist involvement began at a young age, instilled through her family. Livingstone's parents, James and Christina Jenkins, were prominent members of the Black community. In 1923, the Jenkins founded the Dawn of Tomorrow, one of Ontario's first Black newspapers, later upheld by Livingstone and her siblings upon the passing of their father in 1931, in hopes of maintaining the publication's promotion of communication within the Black community. Many credit this initiative as the spark that reinforced both Livingstone's passion for activism and her love for the arts. After studying performing arts in London and at Toronto's Royal Conservatory of Music, Livingstone resettled in Ottawa to attend the city's College of Music, where she ambitiously pursued a new career in radio, beginning with hosting the "The Kathleen Livingstone Show." Her career continued in Toronto, where she hosted programs on stations such as the Canadian Broadcasting Corporation, exemplifying the importance of Black female representation within Canadian society.
Livingstone continued to combine her personal life and activism in Toronto by joining a social group called the Dilettantes, ultimately reinventing the club into the revered Canadian Negro Women's Association in the 1950s. As the organization's first president, she canvassed on behalf of the Black community; established scholarship funds for Black youth; and collaborated with other intersectional feminist groups such as The Canadian Council of Christians and Jews. Through this, Livingstone emphasized a crucial aspect of Black Canadian advocacy that had long been undermined: that of the Black female perspective. Kay also proved integral to the creation of Canada's first Negro History Week in the 1950s, inspiring Canada's modern-day Black History Month celebrations. Livingstone and her organization were also crucial to the realization of the first National Congress of Black Women, the Canadian Negro Women's Association's most esteemed success. The conference, hosted for hundreds of Black women across Canada, was held in Toronto from April 6 to 8, 1973 and featured workshops on single parenting and education, all in the hopes of encouraging a sense of community among Black women in an empowering space. Livingstone's achievements as founder, president and chair of the organization and creator of Negro History Week, signify the manifestation of her own experiences as a Black Canadian women in exclusionary environments. With this, Livingstone's ability to amplify the voices of Black women in the Black community, while integrating them in colonized spaces, was a dramatic shift in Canadian society.
Undoubtedly, Kay Livingstone's legacy is captured through more than just her many achievements and the mark she has left on Canadian society: it is seen every time a black woman perseveres in the face of her oppressors or excels in spaces where her identity is disrespected. With this, I am reminded of a poem I once wrote, entitled "The Black Woman's Reality:"
There is a strength in the Black woman,
Undoubtedly so
She carries the weight of the world on her back,
Despite its effects on her
Microaggressions wash off easily,
Sometimes tainting, but leading her to grow…
To this day, the act of creating our own spaces is essential to Black Canadian women's ability to contribute to both our communities and larger society. Livingstone's adamance on the inclusion of Black female perspectives in Canadian society is a testament to her perseverance and determination, which has developed Canada's intersectionality and inclusivity. Although Kay Livingstone passed away in 1975, she has left a mark on Canadian society which will not be overlooked, proving relevant to all members of society while encouraging Black women to reach our full potential.
Bibliography
Alward, Mary M. "Kay Livingstone." Accessed November 26th, 2017. http://www.historyswomen.com/socialreformer/KayLivingstone.html.
"Kay Livingstone." Library and Archives Canada. Last Modified. October 2, 2000. https://www.collectionscanada.gc.ca/women/030001-1109-e.html.
"National Congress of Black Women: The Canadian Negro Women's Association April 6th-8th 1973, Westbury Hotel." PDF document of Conference Program. (April, 1973). Accessed November 26th, 2017. http://riseupfeministarchive.ca/wp-content/uploads/cbwc-1973-NationalCongressBlackWomen-Toronto.pdf.
"Plaque honouring Kay Livingstone." CBCNews. Last modified November 9, 2017. http://www.cbc.ca/news/canada/toronto/programs/metromorning/plaque-honouring-kay-livingstone-1.4394656.
Sadlier, Rosemary."BLACK IN TORONTO: Kay Livingstone gets national recognition." Insider Toronto. Last modified September 26, 2017. https://www.insidetoronto.com/opinion-story/7575825-black-in-toronto-kay-livingstone-gets-national-recognition/.
"The Dawn of Tomorrow." London Public Library. Accessed November 20th, 2017. http://www.londonpubliclibrary.ca/page/dawn-tomorrow.
About the writer
Ililli Ahmed is a Grade 12 graduating student at Colonel By Secondary School, where she is the founder and Co-president of her school's Intersectional Feminism Club and former Co-president of Colonel By's Black History Month Club. She is also a member of the Ottawa Youth Engagement Committee, which aims to amplify the voices of marginalized youth at a municipal level. In the fall of 2018, Ililli will be attending the University of Ottawa to study in the specialized French immersion Conflict Studies and Human Rights program, with a minor in Political Science. Known to her friends and family as funny and kind, Ililli is a fierce activist regarding many different socio-political issues. Her hobbies include watching Netflix's "the Get Down," writing about her many opinions and listening to artists like Frank Ocean, SZA, Kendrick Lamar and Brockhampton. As Youth Editor, Ililli is responsible for engaging Black youth in the Ottawa community and works to feature their writing on a variety of topics, ranging from critical commentaries and opinion pieces to poetry and short stories. Young people wishing to contribute to the Youth In Action page can contact Ililli directly at:[email protected].
Editor's note: This article won 2nd prize in the 2018 RBC Royal Bank National Black History Month Essay competition.