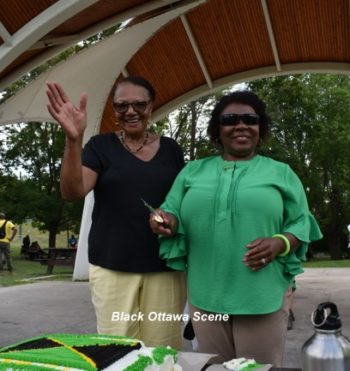 Saturday 6 August, 2022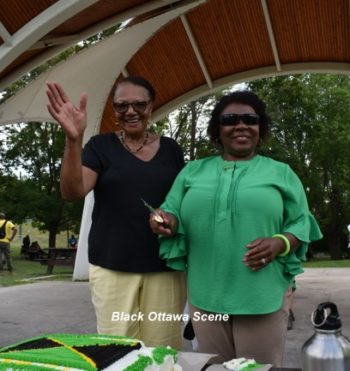 At 60: Celebrating Jamaica's Independence
By Olivia Barrett
Even on the hottest day of the year, Ottawa's Jamaican community came out for the first JAM Day celebration since 2019. Celebration goers gathered at Vincent Massey Park on August 6 for a day of music, food, arts and connecting with their community.
To kickstart the celebration, speeches from the Jamaican (Ottawa) Community Association president Jennifer Dennis, Jamaica's High Commissioner to Canada Sharon Miller and Mayor Jim Watson highlighted the accomplishments and contributions of the Jamaican community, both at home and in the diaspora.
Among the highlights of the celebrations was the presentation of a special gift by JOCA President Jennifer Denis to Mayor Jim Watson in appreciation for his support of the Ottawa-Jamaican community. The gift included a hat with the Jamaican flag and a case of Red Stripe, a popular beer in Jamaica. Another noteworthy event was the presentation of a sponsorship cheque for $3000 from TD Canada Bank to the JOCA executive committee.
Members of the Jamaican community as well as other Caribbean communities joined the day of festivities ranging from games led by Andrew Clarke, aka Captain Sunshine, and Carol Campbell, to browsing the paintings of Richard Whitelocke, and enjoying classic dishes from various vendors, all the while listening to the sweet sounds of reggae music.
Photos by Olivia Barrett

Olivia Barrett is a Bachelors of Journalism and Humanities student at Carleton University. Her interests include photography and poetry which she uses to explore social justice issues and other intriguing fields. She also loves learning about history and ancient religions. Olivia writes on social issues, well-being, and out of curiosity.