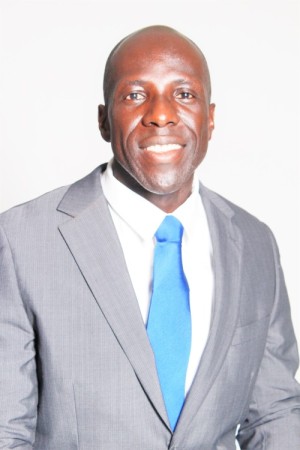 The Ottawa real estate market still has not slowed down as it continued with a steady record of home sales for the month of September. This performance is driven by the following factors:
Consistent Record Condo Sales 
Similar to August, the condo market continued to dominate in home sales where 311 condo units were sold compared to 269 units in September 2016, a 15.6 per cent increase.
The majority of the sales were in the $150,000 and $249,999 price range, accounting for 51 per cent of the market.
Two-storey, three-storey and one-level homes were the most sold units.
Most of the condos were sold in the following district areas:

Kanata
Nepean
Central Ottawa
Orleans
Increased Sales in Lifestyle Luxury Homes
43 units were sold compared to 33 units in September 2016 in the $750,000 – $999,999 price range, a 30.3 per cent increase.
Price Increases For Single-Family Homes 
Homeowners owning single-family homes in Ottawa South and west of Ottawa continued to benefit financially from consistent price increases in the resale value of their homes compared to September 2016. These top neighbourhoods are:
Hunt Club/Windsor Park – 19.6 per cent increase (average price: $459,200)
Billings Bridge/Riverside – 15 per cent (average price: $467,800)
Woodroffe – 14.7 per cent (average price: $427,700)
Mooney's Bay/Carleton Square – 13.1 per cent (average price: $479,400)
Belair Park/Copeland Park – 12.5 per cent (average price: $442,000)
Carlington/Central Park – 11.2 per cent (average price: $385,000)
Hintonburg/West Centretown – 11.1 per cent (average price: $482,800)
Manotick/Kars/Rideau Township – 11 per cent (average price: $515,000)
Cityview Place/Parkwood Hills/Rideau Shore – 10.5 per cent (average price: $470,900)
Parkwood Park, Queensway – 10.3 per cent (average price: $410,900)
Factors contributing to the significant price increases in these neighbourhoods:

Ottawa South – the newly-developed Hunt Club exit access ramp to and from Highway 416, and the proposed expansion of the O-Train transit line to the Ottawa International Airport and Barrhaven; and
Ottawa West – proposed expansion of the Light Rail Transit from Tunney's Pasture to Kanata; reasonable commuting distance to and from downtown Ottawa; the growing high-tech sector in Kanata; new residential subdivision, retail and commercial developments in Kanata, and the steady flow of Department of National Defence employees moving to the new headquarters located at 3500 Carling Ave. in Bells Corners.
If you or someone you know would like to receive a detailed snapshot on how these top neighbourhoods or your neighbourhood have performed over the last year in comparison with the city as a whole, in terms of home sales, which properties sell quickly, the average number of days specific properties sell and new developments in the area, let me know.
Tip: If you are concerned about crime in your neighbourhood, or would like to know how safe a specific neighbourhood is where you would like to live, I would like to share with you this helpful crime reporting tool offered by the Ottawa Police Service. This mapping information tool provides you both historical and up-to-date crime statistics of all the neighbourhoods in the city of Ottawa. To learn more about this helpful tool, visit The Ottawa Crime Mapping Tool
About the writer
Michael Arthur is a realtor with RE/MAX Core Realty Inc., who specializes in residential properties and leasing of commercial properties. He works with various clients that include first-time home buyers, real estate investors, business owners, renters, and homeowners who are going through life transitions, ranging from divorce to personal bankruptcy. He can be reached at (613) 890-SOLD (7653). Website: miketheagent.ca.