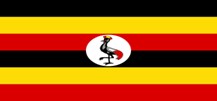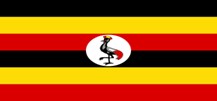 Uganda Celebrates Independence, October 9, 2023
Wednesday September 20, 2023
By Joy Osiagwu, Editorial Associate
Uganda, a landlocked country in East Africa has transformed from a checked history of troubles to a relatively stable and prosperous nation.
Uganda borders Kenya, South Sudan, the Democratic Republic of the Congo, Rwanda, and Tanzania. Following its independence on October 9, 1962, from Britain which ruled the area as a protectorate from 1894, Uganda witnessed several coups, not forgetting the famous Idi Amin's brutal eight-year military dictatorship in the 1970s and a five-year war which saw the emergence of President Yoweri Museveni in 1986.
The 20-year insurgency in the northern part of the country, led by the Lord's Resistance Army, also killed thousands, and displaced millions. The government has a population of 45.8 million, and the capital is Kampala. Uganda has sixty-five ethnic groups that speak languages from three of Africa's four prominent linguistic families. However, English and Swahili are the common languages spoken by the people. Pollo Milton Obote led the country to independence from the British in 1962.
Uganda's mountainous jungles make it home to many animal and plant species.
The country also has one of the youngest and most rapidly growing populations after Nigeria. Population experts believe that the increasing population could strain the availability of arable land and natural resources if unchecked.
Current Governance Structure
Uganda operates a democratic republic made up of three tiers of government- The Executive, made up of the President, Vice president, Prime Minister, and cabinet members. There is the Legislative and Judiciary. Yoweri Museveni is the current President of the country. He assumed duty in 1986.
Trending News
The famous Ugandan Cranes legend, Barnabas Mwesiga was buried at his hometown, Rutooma Kashari, in Mbarara District on Saturday, September 23. Hundreds of fans attended the ceremony as the former national team star of the famous Uganda Cranes team of 1978 was laid to rest. According to new vision news in Uganda, Mwesiga died at 76 on September 19 at the Nsambya hospital following a brief illness. He left behind his wife, Mary, and five children.
Fans described him as a man who was passionate about sports and God.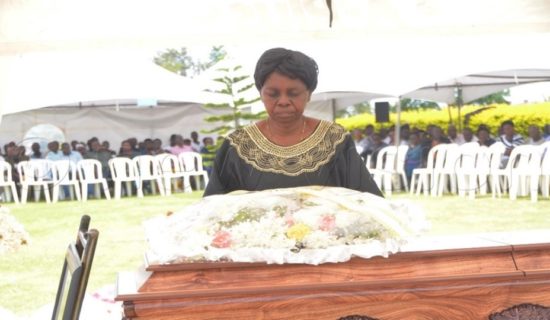 Uganda Ottawa Connection
The Uganda Association of Ottawa seeks to look out for the well-being of its members and other communities in the Ottawa region. The programs and activities act as a catalyst that helps community members reach their goals and fulfill their potential. Fostering and promoting the multicultural identity of its people in Ottawa and other parts of Canada is paramount to the association's executives.
Executive Officers
David Kajoba – President
Mirro Joseph – Vice President
Simon Kyadondo – Communications Officer
Denis Basudde – Finance Officer
Vanessa Murekatete – Events and Culture
Williams Seruyinda – Sports Secretary
Learn more about the positive impact of the Association at https://www.ugottawa.ca/
Read more stories about previous events of the Association covered by the Black Ottawa Scene. https://blackottawascene.com/?s=Uganda+Association+of+Ottawa