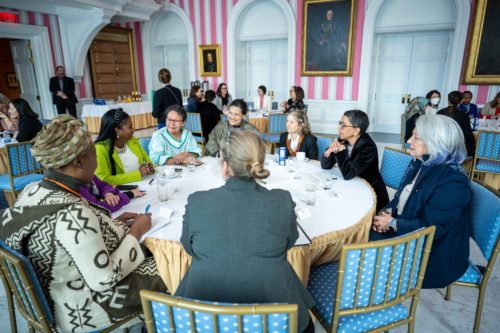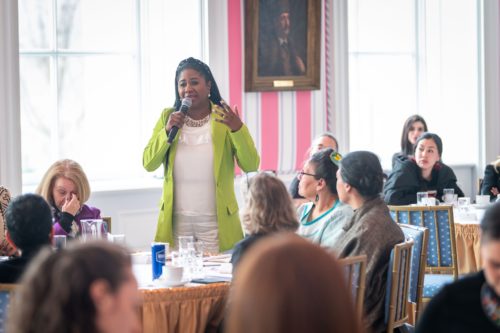 Governor-General hosts round-table discussion on women in leadership positions
by Ketcia Peters
Wednesday 8 March 2023
On International Women's Day I was invited by her Excellency the Right Honourable Mary Simon, Governor General of Canada, to contribute in a round-table discussion at Rideau Hall, in collaboration with the Women Heads of Diplomatic Missions in Ottawa. The event brought together women heads of mission, leaders, and journalists—from diverse fields, backgrounds and stages of their careers—for a discussion on the importance of women in leadership positions, the challenges they face, and what society can do to create safe and inclusive digital spaces for respectful public discourse, free of toxicity and harassment.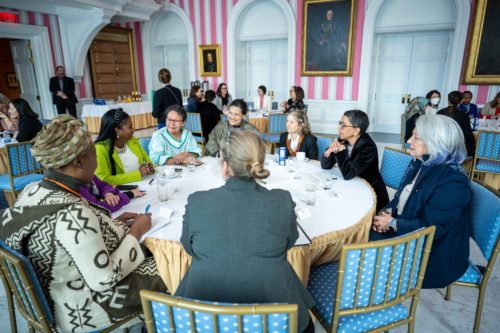 I'm proud, profoundly, that SHE stood up against what's happened to her. She was bullied, basically, out of social media recently. The haters and the misogynistic comments she received were too many to take, perhaps. So, I'm happy she wanted to understand how to move on, inviting different women from different backgrounds with different career to solve the issue… we talked about many things in that meeting.
But about one thing I'm sure I will always take with me is the absolute certainty that women must stick together. We ought to help each other, regardless to political and ideological opinions. Despite everything, we need to help each other. Even on the internet, where too many of us are blamed, mortified, and belittle for no reason most of the time. Together we are stronger.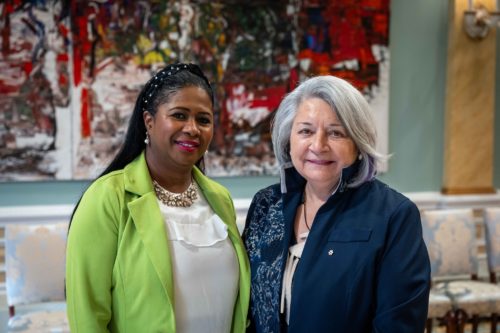 Photo credits: GG09 series: Sgt Mathieu St-Amour, Rideau Hall © OSGG, 2023+15
*************************************************************
Ketcia Peters is an entrepreneur and community advocate for economic inclusion and development for Black Canadians and the social justice sector. Her firm, Ketcia Peters Group Inc. (KPG) provides bilingual organizational and human development services to the public and private sector. This includes analysis and coaching of HR practices, strategic planning, organizational change, equity and inclusivity, and anti-racism. KPG also provides individual and group coaching. In recent years, KP Group Inc. has shifted to greatly expand its equity, diversity and inclusivity work at the municipal and community level, with a focus on anti-racism and anti-oppression. This work centers on a trauma-informed approach in order to ensure we do not cause further harm to those most marginalized in our communities. Visit her website at: https://ketciapeters.com/