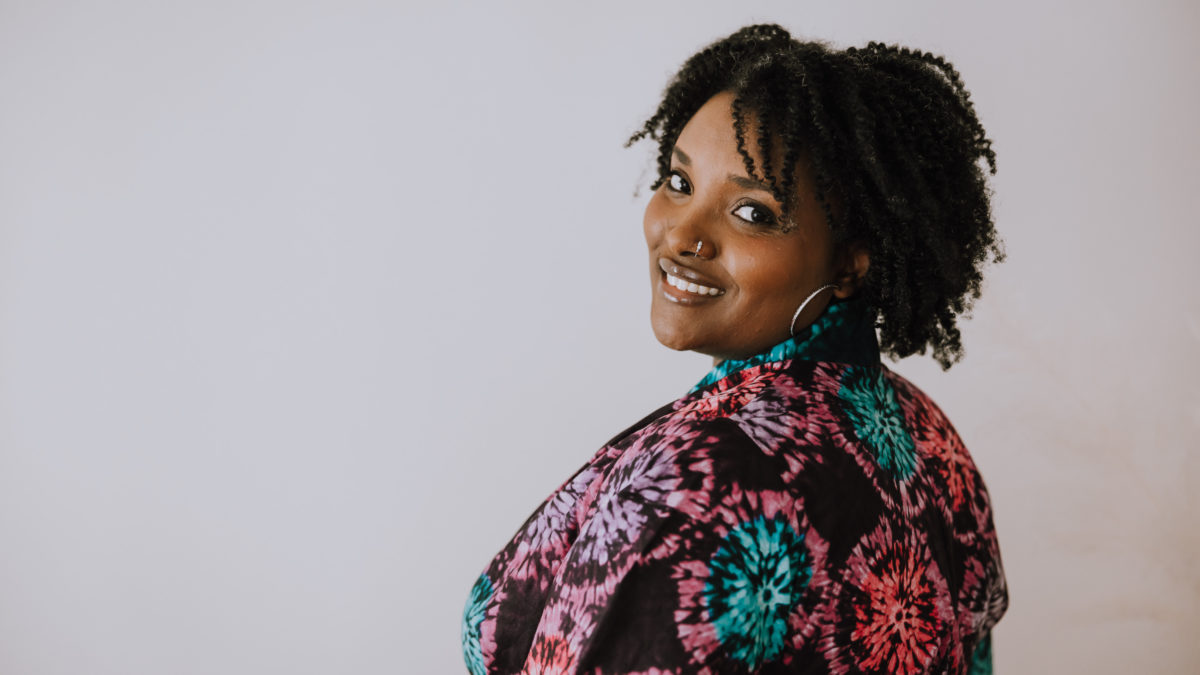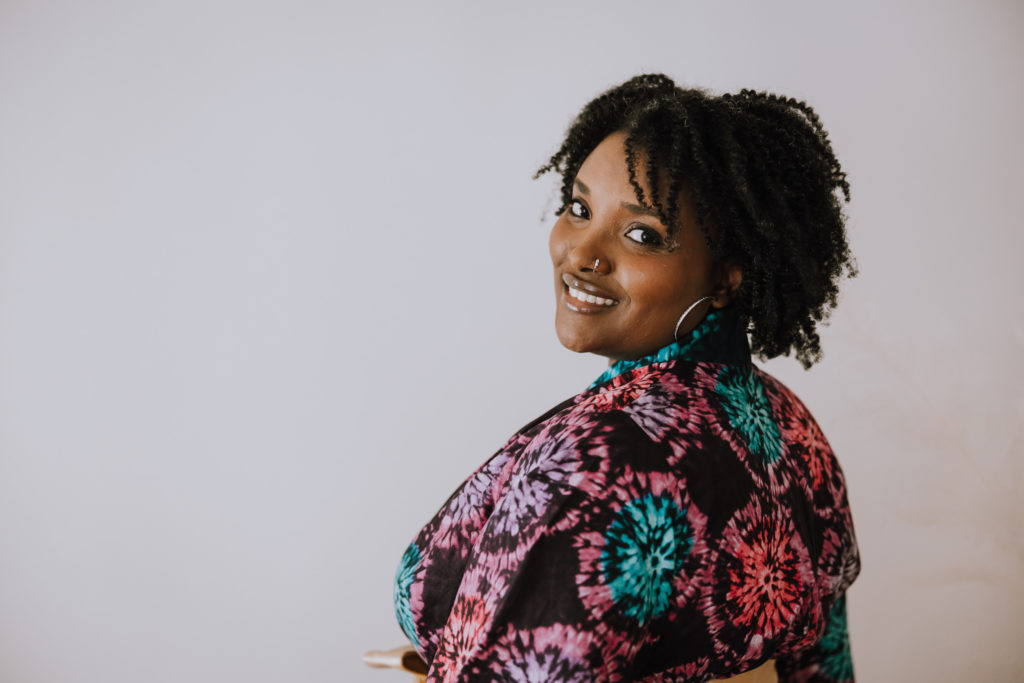 Could you tell us about your childhood? Where were you born? Is there anything about your childhood that stands out for you? Helped form who you are today? Your parents, friends, school?
I was born in Somalia and grew up in Nigeria. Having parents from different ethnicities and religions that spoke different languages influenced my ability to be open-minded, welcoming and accepting all the many diverse experiences in the world.
What is your educational background?
I studied Social Work at Carleton University where I earned my Bachelor's degree and earned my Master of Social Work degree from Wilfrid Laurier University.
You are currently employed by BGC Ottawa as Senior Equity Advisor. What is the BGC and what is its mandate? What programs does it offer and who is eligible for your services?
BGC Ottawa was formerly named Boys and Girls Club of Ottawa. The name change happened nationally with all BGCs in 2021 to remove the gender binary and to show acceptance and the inclusion of all gender identities. BGC Ottawa is a registered charity that provides free community-based programs and services to children and youth, ages 6-24 in 19 neighborhoods. As one of Ottawa's largest child and youth-serving charitable organizations, BGC Ottawa provides vital programs and services to an annual average of 4,500 children and youth each year. BGCO has 4 full capacity Clubhouses; Ron Kolbus Clubhouse, Don McGahan Clubhouse, Tomlinson Family Foundation Clubhouse and Taggart Parkes Family Clubhouse, one Summer camp (Camp Smitty), and satellite locations throughout the city.
BGC Ottawa's mission is to provide a safe, supportive place where children and youth can experience new opportunities, overcome barriers, build positive relationships and develop confidence and skills for life. BGC Ottawa has 3 community services: the Provincial Youth Outreach Worker (PYOW) team provides outreach to youth, ages 12-24 and their families in helping them navigate and connect with services. The Ottawa Community Youth Diversion Program (OCYDP) serves youth ages 12-17 who have come in contact with the law to be diverted from the formal justice system. The Neighbourhood Ambassador Program (NAP) discusses and promotes COVID-19 safety, listens to the opinions of youth, supports youth development activities, and provides youth with development opportunities. The 4 Clubhouses offer a variety of programs relating to 4 pillars: Creative Arts, Education, Leadership and Social Skills, and Physical Activity and Healthy Lifestyle.
What is the referral process for your services?
Parents and caregivers can register their children/dependents at any Clubhouse of their choice and can attend programming or events at any of the locations.
What is the source of funding for your organization?
BGC Ottawa is a registered charity that provides free programming and services to children and youth in Ottawa.
Could you describe your role as BGC Senior Equity Advisor?
As a Diversity, Equity and Inclusion practitioner, I work as an advisor at BGC Ottawa to implement equitable and inclusive services and initiatives for children, youth, their families, staff and volunteers. My work includes policy creation and revision, providing guidance to the leadership team and staff in all levels of the organization, and engaging in staff development, change management, and organizational development practices.
What challenges do you face on this job and how do you address them?
Change can be difficult for some, coupled with the systematic roadblocks that impact sustainability efforts. Offering awareness opportunities, creating safe(r) spaces, enacting actionable plans, and having courageous conversations to move DEI forward can be daunting and rewarding throughout the process. I enjoy being part of the development process and the successful outcomes.
From your experience as a social worker, would you say young Black people are at a higher risk of social alienation, engagement in anti-social behavior, mental illness and addiction, than the general population? If so, what is the likely reason for this?
The persistent limited opportunities, anti-Black racism, and systemic barriers African descent people experience in Canadian society creates generational hardship and complex racial trauma. These, coupled with intersecting identities people have, negatively impact their participation, navigation, and success in civic society. Numerous studies have reported that persistent stressors can affect the physical and mental wellbeing of anyone. As oppressive systems and practices continue to push racialized folks to the margins, it likewise creates a collective struggle. The complex and consistent gaps can demoralize a person, cause mental and emotional challenges, and may result in young people utilizing unsustainable coping strategies that could connect them to the justice system. They could also sustainably engage in collectivism through activism, communal care, and healing.
Is there anything parents can do to protect their children from anti-social influences?
Spend quality time with your children when you can and build a collaborative relationship with them. Children come to their families or whomever provides them with a space and relationship that is loving, understanding and non-judgemental. Yes, we experience struggles, but we can still find joy in many small ways, and teach them this skill. Provide them a space that is loving, kind, humorous (laughing is good for the soul), and safe for them to be authentically themselves. Some helpful strategies include using active listening; try not to fix everything they may have come to you for. Listen to their sharing, ask open-ended questions that show curiosity and may open a path for them to come up with their own solutions. Validate their feelings; you do not have to agree with what they are saying to understand the hurt they may be feeling. Adults tend to expect young people to just get over the "small things" because they may have been through worse. However, we must understand that they have chosen to bare their feelings to us in the first place; this is a privilege because they think we can hold a safe space for them to listen.
Secondly, the emotions they may be coming to you with is very heavy for them; validating that the feeling must be hard or sounds difficult can already make them feel heard and understood. That can be enough for some young people to feel better in the moment. It is also important to speak with children and youth about "taboo" and uncomfortable topics because if the adults they trust do not, they will get the information elsewhere and we may have no understanding whether the information is credible. Ultimately, it is important for families to understand that young people will seek acceptance, joy, and mutual respect from anyone who provides them the time to fill their emotional cup. In my profession, practitioners say that it only takes about 15 minutes each day to fill our children's souls and this could be achieved by checking in on how their day went that day or chatting about what they are looking forward to that week. Consistency is key to creating some form of stability in their hearts.
Is there anything the Black residents of Ottawa can do to assist and support your organization?
Get involved with BGC Ottawa! There are various ways to join the work we do. People can volunteer their time, bring their children and youth to join our Clubhouse programs, and donate if possible to help BGCO continue providing inclusive and free services to our communities.
You have done a lot of volunteer work. Can you describe your volunteer experience and your reason for volunteering?
I started volunteering from a very young age when my mother would take me to church and serve during services. I would join her in serving and I had a blast doing this, also because I got to spend time with my friends who were doing the same with their parents. My family taught me to give back to the community and to support anyone who needs it. Likewise, I have seen the positive outcome volunteers contribute to, which I have benefitted from over the years.
I have volunteered with the UNHCR in Nigeria to represent youth on matters concerning their wellbeing and education, the Catholic Centre for Immigrants in Ottawa to help newcomers practice their spoken English and increase their chances of employability. I have been engaged in a school council for over 10 years, and being in the executive team as co-chair in the 2022/23 school year. I enjoy meeting people, and building and strengthening relationships, which I get from volunteering. This act of giving back also aids in developing my skills and I am grateful for it.
Does BGC Ottawa have a need for volunteers? If so, what sort of skills are you seeking from volunteers and how does one apply?
BGC Ottawa accepts volunteers anytime. People are encouraged to contact the Clubhouse they are interested in serving at and they will be put in touch with the volunteer coordinator who will help them find the type of volunteer work that suits their skills and passion. Anyone who has the passion for youth development, and that is clear to work with the vulnerable population will be able to find a place to participate at BGC Ottawa.
Looking at Ottawa's Black community, what do you see as our biggest challenges? Crime, unemployment, racism, mental illness, school dropouts, other? How do we overcome them?
Our biggest challenge in the African descent communities is the complex and continuous barriers that impact generations. It is the cumulation of all the oppressions. It is a compounding challenge as we consider intersectionality of identities and experiences, and the history of trauma and epigenetics. We need a collective impact approach that includes various perspectives and expertise, with multiple external supports to push for continuous systemic and institutional changes that will eventually seep into interpersonal encounters, and create effective and sustainable change.
In the years since you've lived in Ottawa, have you seen the situation of Blacks as changed for the better: more access to jobs, social inclusion etc.?
Even though I try to stay current with research, I cannot speak to the experience of a very diverse ACB community. What I hear from my clients and what I read in scholarly articles speaks to the continuous barriers the African descent communities face. We see this in the over-representation of Black children in the child welfare system, the over-representation in the criminal justice system, the high rates of precarious employment, low income, poverty, housing difficulties, discrimination within institutions and systemic practices that reduce opportunities and increase barriers for achieving success, issues of job retention, lack of promotion, discriminatory hiring practices, and many more.
There are still issues to work on. However, I see the agenda of equity and inclusion being pushed forward more through open dialogue. This increased in the year 2020. In 2023, we are fighting to keep the agenda on the table as many decision makers assume that anti-Black racism isn't a problem anymore and have started abandoning their Diversity, Equity and Inclusion commitments. We see this in employers laying off their DEI practitioners to cut costs.
Do you have any hobbies or pastimes?
I love spending time in nature. You will find me hiking in all seasons, taking pictures, growing vegetables and fruits in the summer, and watching comedy shows or movies to pass time.
What has been your biggest achievement and what was your biggest challenge? In your work, family life, social life, other?
My biggest achievement is being able to be a mother to 4 incredible humans. Birthing and raising them while in university and building a career I am passionate about, brings on challenges, but rewards as well.
If you had to live your life all over again, is there anything you would do differently?
Nothing. My experiences have been my greatest teacher and I am grateful for the skills it taught me.
Finally, do you have a message for readers of Black Ottawa Scene?
If there is one sentence I can leave anyone with, it is to 'love yourself'. Self-love births self-respects, which births a strong self-esteem and a solid self-identity. If we do not know ourselves internally, it can be very difficult to navigate a world that throws all the curveballs it can at us. So, love yourself, know that you are good enough, and take things one step at a time. You don't have to figure it all out immediately; be present in the journey and find the small wins to celebrate. You deserve joy.