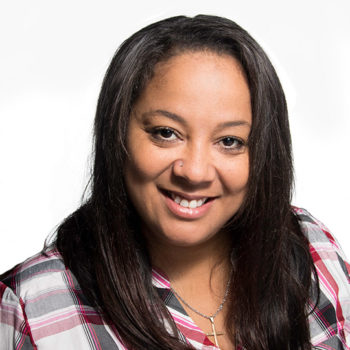 Lisa-Marie Wilson
BARRIE–INNISFIL
Donate https://lisamariewilson.liberal.ca/
Lisa-Marie Wilson is a School Board Trustee, public servant, and a mother of two. A passionate advocate for our community, families, and children, Lisa-Marie is ready to deliver real change for residents of Barrie-Innisfil.
Lisa-Marie moved to Barrie in 1993 and has called Barrie home for over 20 years. She holds a Bachelor of Arts in Psychology from York University and a diploma in Social Service Work from Seneca College. She has devoted her professional career on the frontlines helping those who need it most in various Ministries such as, The Ministry of Community and Social Services, Youth Justices Services and currently the Ministry of the Solicitor General.
In 2018, Lisa-Marie was elected as the Simcoe County District School Board Trustee for Wards 7,8,9,10 on a platform to keep our children safe and promote diversity and acceptance. In her role, she has seen first-hand how families have been negatively impacted by conservative cuts to education, and is fighting to make sure the same thing does not happen at the federal level.
In and around the community, Lisa-Marie has volunteered with various organizations and groups, including the Out of the Cold program and coaching children's soccer.
As a Liberal Candidate, Lisa-Marie is committed to working with Justin Trudeau to address the issues facing our community, such as protecting our environment, supporting our seniors, and investing to build more affordable housing. If elected, she will be a strong voice for Barrie-Innisfil in Ottawa.
************************************************************************
Habiba Mohamud, Liberal Party: Edmonton Griesbach
Donate https://habibamohamud.liberal.ca/
Dr. Habiba Mohamud – community builder, mother, and researcher – was born to a family of nomadic farmers in rural Kenya, where access to essential services such as education, health care, and clean drinking water was extremely limited. At seven years old, Habiba began raising livestock to help with the family income, and balanced schoolwork with caring for her elderly grandmother. As a young adult, she earned a Bachelor of Science in Agriculture before relocating to Edmonton in 2001 to complete a Master's degree and Ph.D. in Sociology at the University of Alberta. Her early life experiences taught her discipline, and she knows first-hand what it is like to work hard and still feel left behind, an experience shared by many in Edmonton Griesbach.
Habiba has spent the last ten years in public service, contributing to evidence-based policy development for the Government of Alberta. In 2018, she was honoured to receive the Premier's Public Service Award, in recognition of her work in the area of public policy innovation. Fluent in English, Somali and Swahili, Habiba devotes much of her time to volunteering with community and grassroots organizations serving youth and immigrant communities. She has served as a board member with numerous committees and non-profit societies, assisting to facilitate intercultural reconciliation and relationship-building. Habiba is ready to take that advocacy to the next level, supporting even more vulnerable families in Edmonton Griesbach as their Liberal Member of Parliament.Paragraph
Having knocked on thousands of doors, Habiba has a unique understanding of Edmonton Griesbach's vibrant character and diversity. Her experience provides her a deep understanding of our local economy, what it takes to strengthen our middle class, how to help our entrepreneurs and small businesses succeed and grow, care for our seniors, and the importance of ensuring options are available to our young people and students entering the workforce.Open publish panel
********************************************************
Ahmed Hussen
YORK SOUTH–WESTON
Donate https://ahmedhussen.liberal.ca/
Ahmed D. Hussen is a Canadian politician and a lawyer. He was elected in the 2015 federal election and is proud to represent the riding of York South-Weston in the Canadian parliament.
Ahmed immigrated to Canada in 1993 and settled in Toronto. After attending high school, Ahmed started working with the Hamilton-Wentworth social services department where he began his career in public service. Upon his return to Toronto in 1997 and subsequently studying at York University, he co-founded the Regent Park Community Council. As the president of this organization, Ahmed played a key role in securing the $500 million revitalization project for the Regent Park while advocating for the 15,000 residents to ensure that their interests were protected. He was awarded the Queen's Gold Medal for his leadership efforts in the Regent Park Community.
Serving as National President for the Canadian Somali Congress, Ahmed worked with national and regional authorities to advocate on important issues to Canadians of Somali heritage, strengthening civic engagement and integration. His results-driven reputation led to an invitation from the Toronto City Summit Alliance to join the task force for modernizing income security for adults. As a result of his advocacy work, the Toronto Star recognized Ahmed as one of ten individuals in Toronto to have made substantial contributions to our community. Ahmed also worked as a Special Assistant for intergovernmental affairs to former Ontario Premier Dalton McGuinty and has sat on the Cross-Cultural Roundtable on Security.
After earning a law degree from the University of Ottawa Faculty Of Law, Ahmed Hussen practiced law in the areas of criminal defence, immigration and refugee law, and human rights. He has served as a director on the board of the Global Enrichment Foundation, an organization that has enabled women in East Africa to access education in colleges and universities in the region. He has also served on the board of Journalists for Human Rights, an organization that empowers journalists in developing countries to cover human rights and governance issues objectively and effectively.
After being elected to parliament in October 2015, Ahmed sat on the Justice and Human Rights Committee and was active in the Canada-Africa Parliamentary Association. In January of 2017, he had the honour of being appointed as the Minister of Immigration, Refugees, and Citizenship by Prime Minister Justin Trudeau. He continues to serve in this role, using his position to improve the immigration system to better serve the interests of Canadians, and is a strong voice for his constituency.
*************************************************************
Hedy Fry
VANCOUVER CENTRE
Donate https://hedyfry.liberal.ca/
The Hon. Dr. Hedy Fry was first elected to Parliament for Vancouver Centre in 1993, becoming the first rookie to defeat a sitting Prime Minister. Re-elected in 1997, 2000, 2004, 2006, 2008, 2011, and 2015, she is now the longest-serving female MP in Canadian history.
Inspired by Pierre Elliott Trudeau's vision for a just society, Dr. Fry immigrated to Canada in 1970, practicing family medicine at St. Paul's Hospital for decades. She was a leader in the medical community, serving as president of the Vancouver Medical Association (VMA), BC Medical Association (BCMA), and the Federation of Medical Women. She also hosted the popular medical information show Doctor, Doctor on CBC television.
Following her election in 1993, Dr. Fry was appointed Parliamentary Secretary to the Minister of Health. From 1996 to 2002, she was in Jean Chrétien's Cabinet as Canada's Secretary of State for Multiculturalism and Status of Women, where she focussed on social policy, arts and culture, women's equality, the environment, homelessness, same-sex benefits, and equal marriage.
From 2006 to 2015, she held a number of leadership roles in the Official Opposition, holding the Harper government to account as Critic for Canadian Heritage, Critic for Sport and the 2010 Games, and Critic for Health—where she was responsible for developing the Liberal Party of Canada's 2015 Health platform.
In addition to her duties as a Member of Parliament, Dr. Fry currently serves as head of Canada's delegation to the Organization for Security and Cooperation in Europe's Parliamentary Assembly (OSCEPA), and is the OSCEPA's Special Representative for Gender Issues. She is also a member of the National Security and Intelligence Committee of Parliamentarians (NSICOP), which oversees Canada's intelligence agencies, and Chairs the Canadian Association of Parliamentarians for Population Development.
She has three adult sons and four young grandchildren.
Source: https://www.liberal.ca/team-trudeau-2019-candidates/
*********************************************************
Emmanuel Dubourg
BOURASSA
Donate https://emmanueldubourg.liberal.ca/en/
Emmanuel Dubourg was first elected as the Member of Parliament for Bourassa in a by-election in November, 2013, and he was re-elected in the 2015 federal election.
Born in Haiti, in 1958, Emmanuel immigrated to Quebec in 1974. He completed his high school in Montréal-Nord and received an accounting degree from Université du Québec à Montréal (UQAM). He is a Fellow of the Ordre des comptables agréés du Québec (FCPA, FCA). Emmanuel also obtained an Executive MBA from UQAM and masterfully completed the highly regarded "triple play": Certified Management Accountant (CMA), Certified General Accountant (CGA) with a mention for finishing 3rd in Québec's exams and The Ordre des comptables agréés du Québec (CA).
Mr. Dubourg began his professional career in 1985 as auditor in one of the largest Canadian accounting firms, after which he had a 20-year-long career in federal public service, notably as leader of the team assembled to help uncover the underground economy. This was followed by his appointment as advisor to the Canada Revenue Agency Assistant Commissioner.
While pursuing his public service career, Mr. Dubourg taught at the collegial and post-secondary levels and acted as a consultant internationally in the accounting, financial and fiscal areas. Emmanuel also taught Taxation and Accounting at Université du Québec à Montréal and Université du Québec en Outaouais. In 2012, he co-founded CPA-Without-Borders.
Emmanuel has received numerous honours and awards, including the Queen Elizabeth II Diamond Jubilee Medal, the 125th Anniversary of Confederation of Canada Medal, an honour award from UQAM, and the CA Émérite award. Mr. Dubourg was decorated by the Haïtian Consulate in Montréal to celebrate his "exceptional career" and "his great contribution to the enhancement of the image and the Haitian pride worldwide".
As an international tax and audit consultant, and as a guest speaker, he taught at several institutions before making the jump to provincial politics, and then eventually to federal politics. Mr. Dubourg was elected to the National Assembly of Quebec for Viau in 2007, and then served as Parliamentary Secretary to the Minister of Employment and Social Solidarity and Minister of Finance. Re-elected as an MNA in 2008 and 2012, he was elected to Parliament in November 2013. He served as the Parliamentary Secretary to the Minister of National Revenue from 2015 to 2017.
Emmanuel Dubourg is the father of two children: Edwin-Simon and David.
Source: https://www.liberal.ca/team-trudeau-2019-candidates/
**********************************************************
Chandra Arya
NEPEAN
Donate https://chandraarya.liberal.ca/
Chandra Arya has always worked to improve the lives of those around him. His passion to serve the community and strengthen the middle class motivated him to enter politics with three main objectives: affordable housing for all, providing retirement income security to 11 million working Canadians without workplace pensions, and ensure Canadian society and economy remain robust and competitive in the global knowledge-based economy thus securing prosperity for our children and grandchildren.
Along with Mayor Jim Watson, Chandra was the board of Invest Ottawa – the economic development agency of the City of Ottawa – promoting knowledge based economy in Ottawa. He also served as a board member of Unity Non-Profit Housing Corporation Ottawa and was the Vice President of Ottawa Community Immigrants Services Organization. Chandra was the Chair of Indo-Canada Ottawa Business Chamber and founder-director of Federation of Canadian Brazilian Businesses.
Chandra holds a bachelor degree in Engineering and a master degree in Business Administration. Before entering politics he was an executive in high-technology sector. He lives in Nepean with his wife Sangeetha who works at the Ottawa Catholic School Board. Their only son Sid is a Chartered Professional Account, Chartered Account (CPA, CA). As the Member of Parliament, Chandra has served on the Standing Committee on Public Accounts – the most important oversight committee dealing with Auditor General's reports on the government finances and performance of the all the government departments.
Chandra Arya is the Team Trudeau candidate for Nepean, and the best candidate to grow our economy and offer real help for middle class families in our community.