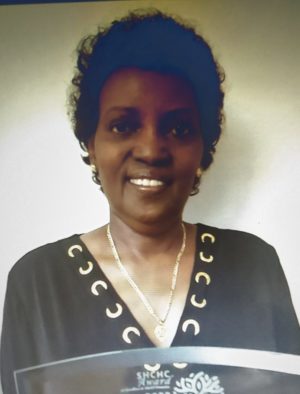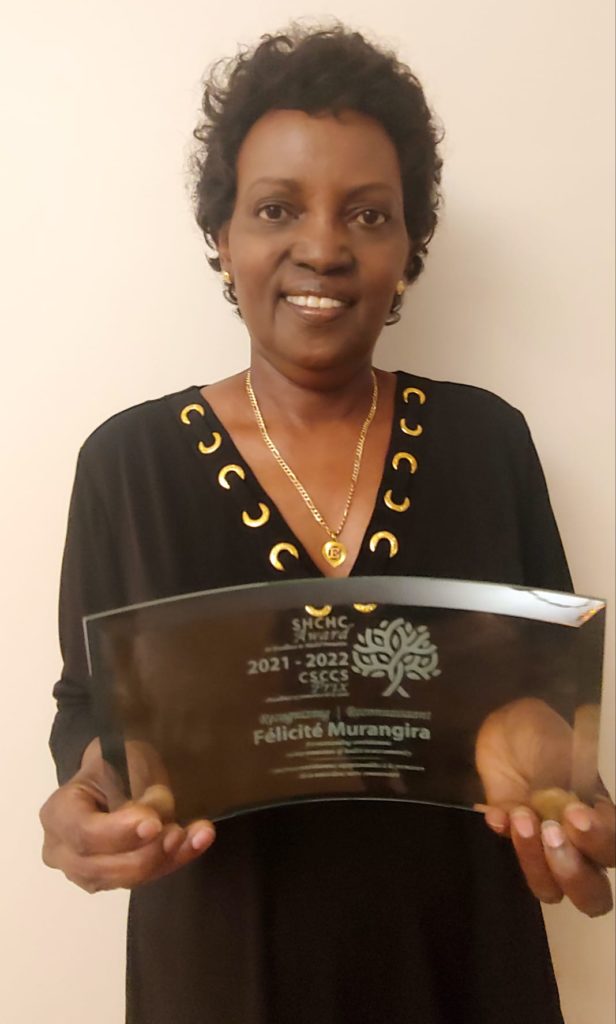 Renowned community builder and advocate Felicite Murangira has added another award to her already bulging collection. This time the Ottawa Public Health's Project Officer/Community Developer received an Excellence in Health Promotion award from the Sandy Hill Community Health Centre during their AGM in June 2022. This award was in recognition of the inspirational work she did during the covid pandemic, when she was the lead in charge of Sandy Hill Lower Town and Somerset areas.
Felicite is also well known for her work as a Community Developer with the Somerset West Community Health Centre, where she championed preventive and treatment programs for African Canadians dealing with HIV/AIDS. She was a founding member of the African Canadian Health Network of Ottawa (ACHNO) and the Multicultural Health Coalition, both of which were strong advocates for the health and well-being of African Canadians and new immigrants in the national capital region.
Rwandan-born Félicité Murangira is a recipient of the 1990 Canadian African Women's Organization volunteer Award; the 1995 Canadian African Solidarity Volunteer Award; the 2005 Rwandese Association Award for contribution to the settlement and well being of the Rwandan community of Ottawa/Gatineau; the 2006 Planet Africa Volunteer of the Year and Community Advocate Award; the 2006 YMCA-YWCA Women of Distinction Award for Healthy Living, and the 2009 Immigrant Women Service Ottawa Community Leader Award. Félicité was also honoured in 2015 with a trophy from the Arch of the Lord's Temple for her contribution to the church and the community.
Congratulations Felicite!
Related posts