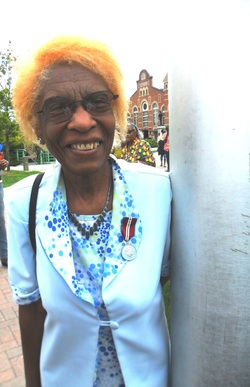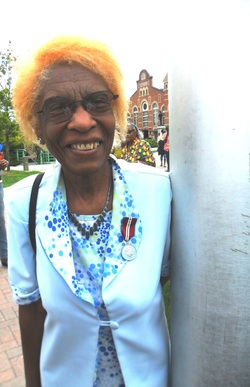 March 31, 1933 ~ August 6, 2022 (age 89)
BLED, Cynthia
March 31, 1933 – August 6, 2022
Peacefully at Montfort Hospital on Saturday, August 6, 2022. Dearly loved mother of Claudette Bled and Marie-France Anagnostopoulos. Beloved grandmother of Sapphira Thompson-Bled, Damian and Ioanna Anagnostopoulos. She was predeceased by her mother Henrietta Gordon (1999) and her late husband Yves Bled (2019).
Cynthia was born in Kingston, Jamaica on March 31, 1933. She is a graduate of Howard University and immigrated to Canada in her late 20s where she studied Library Science and Economics. Cynthia met her husband Yves Bled as a graduate student at the University of Toronto, and they got married in Toronto in 1960. Cynthia became an Economics professor, who taught at Concordia University in Montreal, Carleton University, University of Ottawa, and Algonquin College in Ottawa from 1965 to 2005. Passionate about education and academic excellence, Cynthia became a School Board Trustee for the Ottawa-Carleton Board of Education from 1988 to 2000, where she rose to Vice-Chair and Chair of the Education Committee. Once retired, Cynthia, who was dedicated to helping high-achieving marginalized youth pursue higher education and encouraging greater community involvement, founded the Canadian Future Achievers Leadership Program (CFA) in 2008 with her husband Yves, providing scholarships and support for students pursuing postsecondary studies at universities across Canada. These included UBC, Concordia University, McMaster University, University of Ottawa and Carleton University, in the areas of Social Sciences and Engineering. Since its inception, the CFA Leadership Program has expanded across Canada and internationally to Kenya, where it continues to fulfill Cynthia and Yves' educational vision. In addition to her passion for education, Cynthia and Yves shared an appreciation for Chinese culture, which led them to co-author a book to promote a greater understanding of the country's traditions and way of life.
On June 23, 2012, Cynthia was awarded a Queen's Diamond Jubilee Medal by Senator Vivienne Poy at the University of Toronto for her tremendous dedication and many contributions to supporting youth leadership, community involvement and academic excellence. Most recently, Cynthia and Yves received the Faculty of Social Sciences Recognition Award from the University of Ottawa and became recipients of uOttawa's 2019 Honorary Members of the Alumni Association.
Cynthia will be remembered for her passion for education and youth leadership, and as a loving mother who pushed her children and grandchildren to always pursue a higher purpose. Her infectious smile, quick wit and love of life will be sorely missed by all who knew and loved her.
Her family would like to thank the staff at the Rockcliffe Retirement Residence and the medical staff at Montfort Hospital for their care and support over the last 4 years. A special thank you to MCL PSW service, which provided dedicated care to Cynthia with a loving and personal touch.A memorial service will take place on Friday, August 19th at the Beechwood National Memorial Centre in Ottawa. In lieu of flowers, donations in Cynthia's memory can be made to the PSP Society of Canada (https://pspsocietycanada.ca/), or a charity that promotes minority youth leadership and education. Tributes, condolences, and donations can be made at http://www.tubmanfuneralhomes.com. Source: Tubman Funeral Homes
Photo: Sarah Onyango