Saint Kitts and Nevis Celebrates Independence 19 September 2023.
By Joy Osiagwu
Saint Kitts and Nevis, formerly St Christopher and Nevis is an island country located in the Caribbean islands in the Caribbean Sea, one-third away from Puerto Rico to Trinidad and Tobago. The capital city is Basseterre. The name was changed from St Christopher and Nevis to Saint Kitts and Nevis in December 1986. The dual island nation is the smallest country in the Western Hemisphere, with an area of 261 square kilometers and a population of 47 606.
The British and French began exploration of the area in 1623. Both parties accepted to partition the island which hitherto operated as separate states. However, the island and Anguilla assumed a self-governing Status in association with Britain in 1967. While the island of Anguilla was allowed to secede in 1971 after a strong rebellion, the other islands became independent as Saint Kitts and Nevis, in 1983.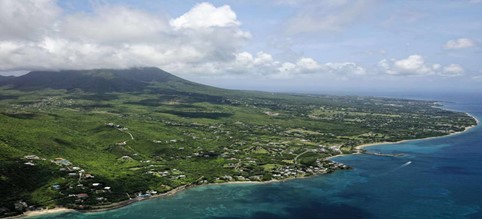 Ariel's view of St. Kitts and Nevis (Google images)
There was a referendum in 1998 to separate Nevis from Saint Kitts, but it failed because it fell short of the needed two-thirds majority vote. Sir Kennedy Alphonse Simmonds, a Saint Kittitian and Nevisian politician, emerged as the first prime minister of the island country from 1983-1995.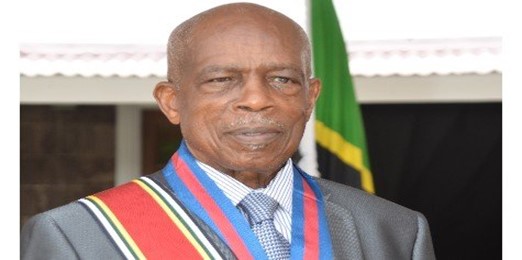 The occupants of the nation are mainly descendants of enslaved West Africans. The ethnic groups are people of African descent, 92.5% mixed, 3% White, 2.1%, and East Indian, 1.5%. And the languages spoken are English and St Kitts Creole. Beaches and a warm sunny climate have made the island a tourist haven despite its vulnerability to hurricanes.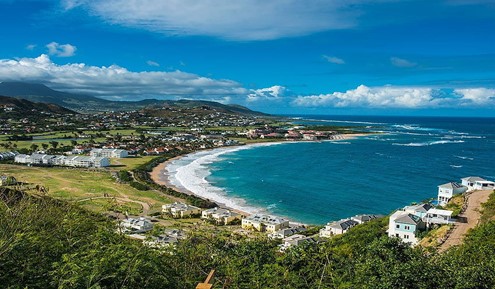 Governance Structure
The island country operates a constitutional monarchy comprising the federal arm of government and the Nevis Island administration. Nevis has significant constitutional autonomy and an island assembly, a premier, and a deputy governor-general. The Head of State is King Charles III, represented by the governor-general, Her Excellency Marcell Liburd.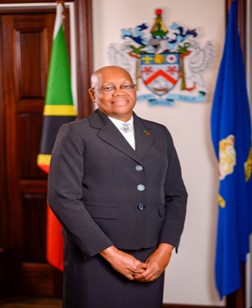 Her Excellency Marcell Liburd. (Photo: Wikipedia)
Dr. Terrance Michael Drew is Saint Kitts and Nevis's fourth and current prime minister. He was elected to the National Assembly on August 5, 2022, in the general election.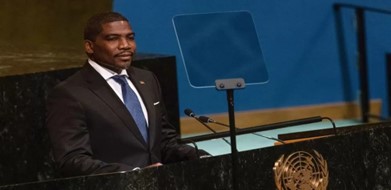 Trending News
St. Kitts National Netball team is celebrating the 50th anniversary of a remarkable achievement that brought fame and glory to St Kitt's and united the main island to Nevis in jubilation.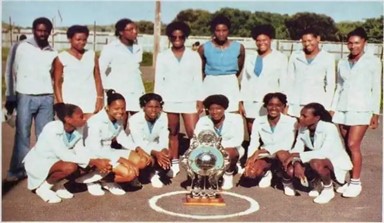 The team came tops in the West Indies Netball Championship held in Tantee Courts in St. George's Grenada on August 20, 1973. They showcased exceptional skills and prowess on a day of challenging weather conditions against Trinidad, according to Sky News. The feat has continued to be celebrated in the island nation.
St. Kitts and Nevis Ottawa Connection.
The Canadian government's ties with St. Kitts and Nevis date back to 1983, when the nation attained independence. According to Global Affairs Canada, the cordial relationship is anchored on shared values, multilateral, commercial, and security collaborations, people-to-people interactions, and tourism.
Canada is represented in St. Kitts and Nevis by the High Commission of Canada in Barbados. On the other hand, the island nation is represented by a High Commission in Ottawa at 421 Besserer St. Ottawa, ON K1N 6B9—phone: 613 518 2447.