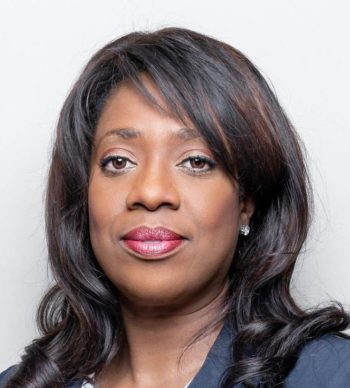 The Federal elections held on Monday 20 September, 2021, returned Justin Trudeau and his Liberal Party with a minority government. Nine candidates of African heritage were elected in British Columbia (2), Quebec (2) and Ontario (5). Seven of the winners were from the Liberal party, one from the NDP and one from the Conservatives.
Leslyn Lewis Haldimand-Norfolk (Conservative Party)
Leslyn Lewis has landed in Haldimand-Norfolk.
The former Conservative party leadership hopeful — criticized by some local Conservatives as a "parachute candidate" — was handily elected on Monday, winning the largely agricultural riding with 47.5 per cent of the vote.
Victory for Lewis was assured with 261 of 262 polls reporting.
"I am excited. This is wonderful," Lewis told The Spectator from the village of Walsh in Norfolk County, where she gathered to watch the results come in with a small group of campaign staff and volunteers.
"There are many things that I feel we need to address to make sure that our community is not left behind," she continued, listing housing affordability, improving poor internet connectivity and long-term-care services for seniors, and helping farmers cut red tape as areas she intends to focus on in Parliament.
"I plan to use my strong advocacy skills (and) reach across the floor and work in collaboration with other Members of Parliament to make sure our needs are met," Lewis said.
Newly elected Conservative MP Leslyn Lewis celebrates her election win in Haldimand-Norfolk.JEREMY MCINTEE
Lewis fended off Liberal candidate Karen Matthews, a winery manager and first-time candidate who finished second with 27 per cent of the vote, ahead of NDP candidate Meghan Piironen, a university student who garnered 13.4 per cent.
The seat became open when six-time incumbent Conservative MP Diane Finley announced her retirement in May after representing the riding since 2004. Finley endorsed Lewis, a Toronto-area lawyer who had never held elected office, as her successor.
A pro-life social conservative, Lewis received some flak on the campaign trail for only recently moving to Dunnville. But voters sent her to Ottawa with a strong mandate to represent the staunchly Conservative rural riding.
Lewis said on Monday she is not interested in pursuing the party leadership at this time.
"I think right now I have big shoes to fill here in replacing Diane Finley, so (party) leadership is not something that's on my mind," she said.
This election saw local support surge for the People's Party, which in 2019 garnered just 2.1 per cent of the vote in Haldimand-Norfolk compared to 10.7 per cent for PPC candidate Ken Gilpin this year.
Source: Hamilton Spectator
********************************************
Greg Fergus Hull—Aylmer (Liberal Party)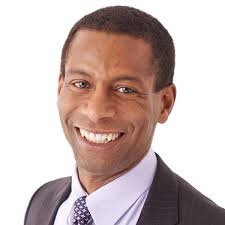 Parliamentary Secretary to the Prime Minister and Parliamentary Secretary to the President of the Treasury Board and Parliamentary Secretary to the Minister of Digital Government.
Greg Fergus was first elected as the Member of Parliament for Hull—Aylmer in 2015.
Over the past 25 years, Mr. Fergus has worked in the private, public, non-profit, and academic sectors.
Since moving to the Ottawa-Gatineau area in 1988, Mr. Fergus has been an advocate for social housing and seniors. He has served as a member of the board of directors of the Aylmer Arms, a residence for semi-retired and retired seniors, and a member of a local parish council. Previously, he was vice president of a neighbourhood association, and was also involved with school committees, sports teams, and organizations promoting regional interests.
Mr. Fergus holds a Bachelor of Social Sciences from the University of Ottawa, and a Bachelor in International Relations from Carleton University. He has also undertaken studies at the Master's level in International Relations.
He and his wife, Julie, have three children.
*******************************************************************
Ahmed Hussen York South – Weston (Liberal Party)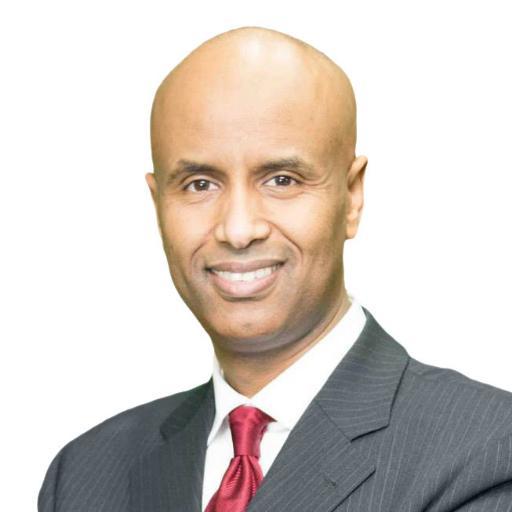 The Honourable Ahmed Hussen is the Member of Parliament for York South—Weston. A community advocate and lawyer, he has proudly represented the residents of York South-Weston since 2015.
Ahmed immigrated to Canada at the age of 16 as a refugee. After attending high school in Hamilton, Ontario, Ahmed worked at the Hamilton—Wentworth social services department before he settled in Toronto in 1997. He earned his Bachelor of Arts degree at York University and soon co-founded the Regent Park Community Council. As the president of this organization, Ahmed played a key role in fiercely advocating for Regent Park's 15,000 residents, securing a $500 Million investment to revitalize Regent Park. He was awarded the Queen's Gold Medal for his leadership efforts in the Regent Park Community.
Serving as National President for the Canadian Somali Congress, Ahmed worked with national and regional authorities to advocate on important issues to Canadians of Somali heritage, strengthening civic engagement and integration. His results-driven reputation led to an invitation from the Toronto City Summit Alliance to join the task force for modernizing income security for working adults. As a result of his advocacy work, the Toronto Star recognized Ahmed as one of ten individuals in Toronto to have made substantial contributions to the city. Ahmed has also worked as a Special Assistant for intergovernmental affairs to former Ontario Premier Dalton McGuinty.
After earning a law degree from the University of Ottawa Faculty of Law, Ahmed Hussen practised law in the areas of criminal defence, immigration and refugee law, and human rights. He has served as a member on the board of the Global Enrichment Foundation, an organization that has enabled women in East Africa to access post-secondary education. He has also served on the board of Journalists for Human Rights, an organization that empowers journalists in developing countries to cover human rights and governance issues objectively and effectively.
Ahmed was elected as the Member of Parliament for York South—Weston in 2015 and sat on the Justice and Human Rights Committee. He was also the vice-chair of the Canada-Africa Parliamentary Association. In January 2017, Prime Minister Justin Trudeau appointed Ahmed as Canada's Minister of Immigration, Refugees, and Citizenship.
Ahmed was subsequently re-elected as the Member of Parliament for York South—Weston in October 2019. On November 20, 2019, Prime Minister Justin Trudeau appointed Ahmed Hussen as Canada's Minister of Families, Children and Social Development.
In parliament and in his constituency, Ahmed Hussen continues to work hard for the residents of York South—Weston and for all Canadians.
******************************************************************
Arielle Kayabaga London West (Liberal Party)

Seeking a more stable environment and ample; opportunity, Arielle's family left her home country, Burundi, in the midst of a civil war. After arriving in Canada, Arielle faced many of the challenges inherent in most new Canadian stories; insecure housing, precarious employment, and unfamiliar systems to navigate. She's become a champion for other newcomers and all London residents, striving to realize equitable and stable futures for their families.
After completing her Bachelor of Arts in Political Science at Carleton University, Arielle gained initial experience in government supporting Members of Parliament through her work in caucus services on Parliament Hill. Arielle was one of 29 young Canadians selected to represent the nation's youth at the United Nations Framework Convention on Climate Change (COP 16). She entered local government as part of the mentorship program at London's City Hall and then ran a successful campaign to become a City Councilor.
Arielle is an active public speaker, having worked with London Black History Committee and Regional HIV Aids Connection. She has served on and is a member of various local boards, including the Black History Month committee, the Urban League of London, Réseau-femmes du sud-ouest de l'Ontario, Association culturelle burundo-canadienne de London, and the Canadian Youth Climate Coalition.
Balancing her roles as a single mother, City Councilor, community activist and passionate city builder, Arielle's story is one of breaking barriers, overcoming adversity, and defying expectations. She is a shining example of a new type of political and community leader; progressive, unapologetic, and committed to representing marginalized voices in her community.
******************************************************************
Marci Ien Toronto Centre (Liberal Party)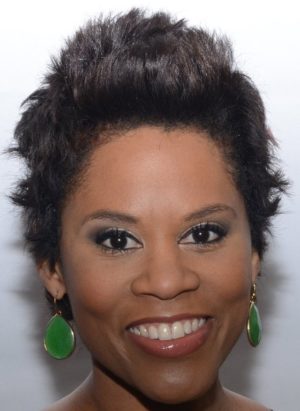 Marci Ien MP (born July 29, 1969) is a Canadian politician serving as the member of Parliament for the riding of Toronto Centre. Previously, she was a broadcast journalist for CTV.[2] She co-hosted the CTV daytime talk show The Social from 2017 until 2020.[3] Previously, she was a reporter for CTV News and a co-anchor on the CTV morning program Canada AM.
On September 17, 2020, Ien was announced as the Liberal Party of Canada's candidate in Toronto Centre for a by-election to fill the seat vacated by former Finance minister Bill Morneau.[4] She won the by-election on October 26, 2020, defeating Green Party of Canada leader Annamie Paul.[5]
Ien graduated with a degree in radio and television arts from Ryerson University in 1991.[6] She began her career at CHCH-TV in Hamilton, Ontario in 1991 as a news writer and general assignment reporter.[7] In 1995 she began reporting from Queen's Park in Toronto, with her reports appearing both on CHCH's local news and on WIC's national newscast Canada Tonight.[7] In 1997 she moved to CTV as a reporter for CTV Atlantic, covering major stories including the crash of Swissair Flight 111 off Peggy's Cove, Nova Scotia.[7]
In 1995, Ien won a Radio Television Digital News Association Award for her news serial Journey to Freedom, a look at the Underground Railroad.[7] In 2008, she was the recipient of the Black Business and Professional Association Harry Jerome Award in the media category.[7] In 2014, she was granted the Planet Africa Award for excellence in media. In 2015, Ien garnered a Canadian Screen Award nomination in the Best Host category for her work on Canada AM. In 2016, she was honoured with an African Canadian Achievement Award for her journalistic achievements.
As a child, Ien was a regular on the Crossroads Christian Communications program Circle Square.[7]
On September 17, 2020, Ien was announced as the Liberal candidate for the by-election to the 43rd Canadian Parliament for Toronto Centre,[8] following the resignation of Bill Morneau.
Ien was elected to the Parliament of Canada on October 26, 2020.[9] She was formally sworn in on November 25, 2020.[10]
Marci Ien is a Black Canadian of Trinidadian descent. Ien was born in St. James Town and raised in Toronto where she now lives with her two children, Blaize and Dash.[2]
Her father, Joel Ien, came to Canada in the late 1960s to attend university and went on to a career in education as a teacher, principal, and school superintendent in Toronto.
********************************************
Michael Coteau Don Valley East (Liberal Party)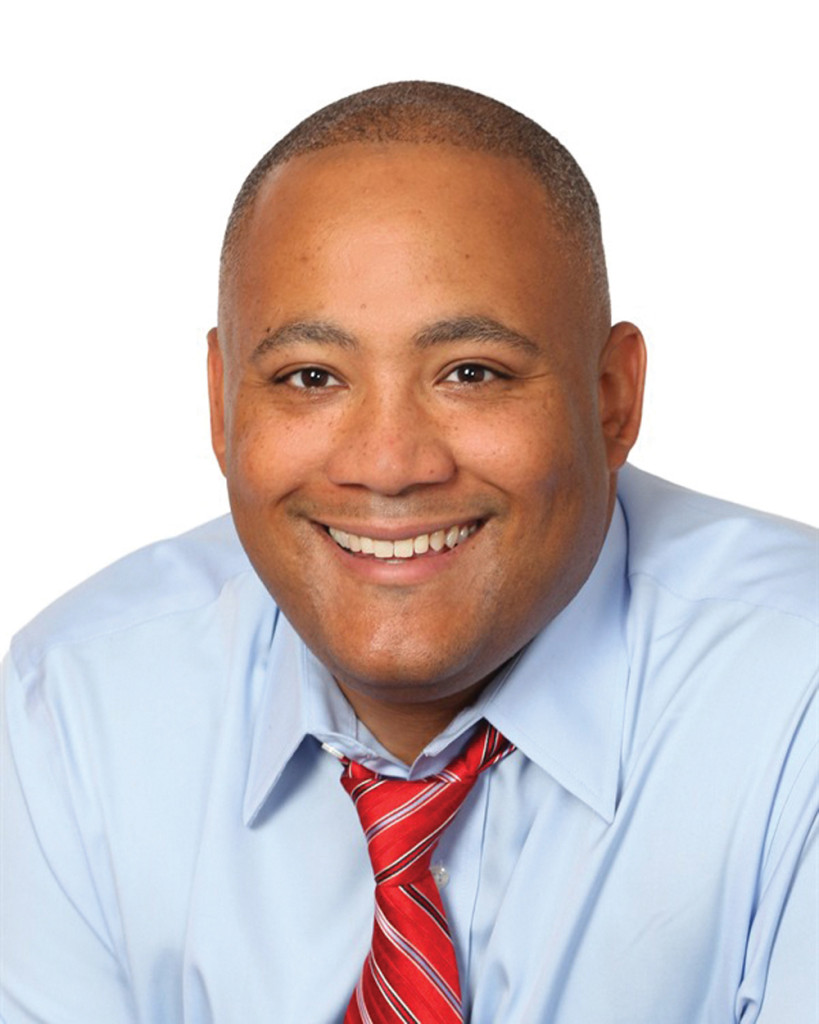 Michael Coteau was elected in 2011 as the MPP for Don Valley East. He currently serves as Critic for Infrastructure, Energy, Labour, Economic Development, Job Creation & Trade and was formerly Minister of Children and Youth Services, as well as Minister Responsible for Anti-Racism. Previously, he was Minister of Tourism, Culture and Sport, as well as Minister Responsible for the 2015 Pan/Parapan American Games, and before that, Minister of Citizenship and Immigration.
Prior to entering the provincial government, Michael was elected as a school board trustee for the Toronto District School Board (TDSB) in 2003, 2006 and 2010. As a trustee, Michael advocated for student nutrition, community use of space and the use of educational technology. He initiated the 'Community Use of Schools' motion that drastically cut user fees and made schools more accessible to groups that offer programs for children. He helped introduce nutritional changes in schools that supported healthy food programs and increased awareness of student hunger.
Michael worked as an ESL instructor and curriculum developer before becoming a community organizer for a United Way agency in Scarborough. He was also the Marketing Manager for ABC Life Literacy, where he was responsible for the organizing of the Family Literacy Day across Canada, and was Executive Director of Alpha Plus, a national literacy organization mandated to support adult education through the use of technology.
Michael grew up in Don Valley East and attended Don Mills Middle School and Victoria Park Collegiate Institute. He holds degrees from Carleton University in both Political Science and Canadian History. He and his wife Lori live in Toronto with their two daughters, Maren and Myla.
*********************************************************
Hedy Fry Vancouver Centre (Liberal Party)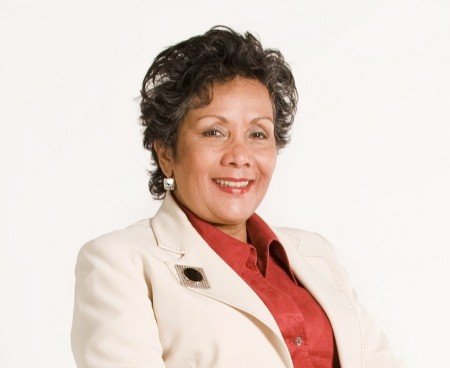 Fry was born in San Fernando, Trinidad and Tobago. She is of Scottish, Spanish, Indian, and Chinese ancestry.[2] After declining an English Literature scholarship to Oxford, Fry earned her equivalent of a BA in Science in one year and then went on to receive her medical training at the Royal College of Surgeons in Dublin, Ireland.[1] She immigrated to Canada in 1970 and established a practice in Vancouver.
Fry worked at St. Paul's Hospital (Vancouver) for 23 years. She served as president of the British Columbia Federation of Medical Women in 1977. She was president of the Vancouver Medical Association in 1988–89, the BC Medical Association in 1990–91, and chaired the Canadian Medical Association's Multiculturalism Committee in 1992–9. She volunteered as a Tawny Owl as a member of the Girl Guides of Canada, leading a Brownie group.[3] Fry was also a host on the nationally televised CBC show Doctor Doctor.
Fry sought and won the Liberal Party nomination for Vancouver Centre for the 1993 federal election over lawyer David Varty and college lecturer John Lang in March 1993. She was elected to the House of Commons of Canada, defeating Progressive Conservative Prime Minister Kim Campbell. Fry was only the fifth person to unseat a sitting prime minister, and the first to do so on his or her first try for office. Fry has been re-elected in every subsequent election (1997, 2000, 2004, 2006, 2008, 2011, 2015 and 2019 ).
She served as Parliamentary Secretary to the Minister of National Health and Welfare from 1993 until 1996 when she was appointed to the Cabinet as Secretary of State for Multiculturalism and Status of Women. Fry apologized to the people of Prince George, B.C. after she said in the House of Commons that "crosses are being burned on lawns as we speak".[4] Fry did not remain a minister after cabinet was shuffled in 2002.
When Paul Martin became Prime Minister of Canada at the end of 2003, he made her Parliamentary Secretary to the Minister of Citizenship and Immigration with special emphasis on Foreign Credentials. After the 2004 election, she was named Parliamentary Secretary to the Minister of Citizenship and Immigration and the Minister of Human Resources and Skills Development with special emphasis on the Internationally Trained Workers Initiative.
In 2006, she beat high-profile NDP activist and former MP Svend Robinson and in 2008 she defeated high-profile Conservative Lorne Mayencourt. On May 4, 2006, Fry became the 11th person, 3rd woman, and the only Westerner to officially enter the Liberal party leadership race. Fry launched her leadership campaign saying that Canada's diversity is its greatest competitive advantage – "our weapon of mass inclusion" – and called for a "non-ideological" approach to problem solving. She withdrew from the contest on September 25 and announced her support for Bob Rae.
Re-elected in Vancouver Centre for a sixth term in 2008, Fry was appointed the Official Opposition Critic for Canadian Heritage. On November 21, 2008, Liberal leadership candidate Bob Rae announced that Fry would serve as his Campaign Co-Chair in British Columbia.
Fry was re-elected in 2011 by a margin of approximately 2,000 votes.[5] When the Liberals lost power in 2006, Fry was named as Critic for Sport Canada in the Liberal shadow cabinet. In 2011, as the Liberals lost their designation as Official Opposition, Fry was named Liberal Critic for Health.
In the 2015 election, Fry won her riding once more, becoming the oldest Canadian MP and the longest serving female MP. During the 42nd Parliament, she was appointed to the National Security and Intelligence Committee of Parliamentarians, which provides oversight to Canada's security services and requires a Top Secret security clearance.[6]
In the 2019 Election, Fry once again won her riding for a 9th consecutive term.[7] She currently serves as the Special Representative for Gender Issues at the Organization for Security and Cooperation in Europe's Parliamentary Assembly, a role she has held since 2010. Fry is also a member of the Standing Committee on Foreign Affairs and International Development, and the Special Committee on the COVID-19 Pandemic. [8]
Fry has three adult sons and four grandchildren. Her eldest son, Pete Fry, was elected to Vancouver City Council in the 2018 municipal election.
***********************************************************
Emmanuel Dubourg Bourassa (Liberal Party)
Fellow Chartered Professional Accountant with an Executive Master of Business Administration, Emmanuel Dubourg was a manager in the federal public service for 20 years. An international tax and audit consultant, as well as a guest speaker, he taught at several institutions before making the jump first to Quebec politics in 2007 and then to federal politics in 2013.
Academic and professional background
• Master's in Business Administration (Executive MBA), 2000
• Member of three professional accounting associations, 1987 (CA, CGA, CMA)
• Bachelor's in Accounting, UQÀM, 1985
• Certificate in computerized management, 1984
Professional experience
• Manager, Canada Revenue Agency, (CRA) 1987-2007
• Adviser, Office of the Deputy Commissioner and Office of the Assistant Deputy Minister at CRA
• Guest speaker, Ordre des comptables professionnels agréés du Québec, 2006 and 2007
• Professor, Université du Québec à Montréal since 2004, and Université du Québec en Outaouais, 2006
• International tax and audit consultant, 2000-2002
• Teacher, Institut des Hautes études, Mali, 2001
• Teacher, CEGEP Montmorency, 1987-1990
• Auditor, Coopers & Lybrand CA, cabinet de CA, 1985-1987
Political experience
• Elected Liberal Member of Parliament for Bourassa in 2013, re-elected in 2015 and 2019
• Chair of the Standing Committee on Official Languages of Canada, 2020
• Member of Canada-China Special committee, 2020
• Member of the National Security and Intelligence Committee of Parliamentarians, 2017-2019
• Member of the Ethics and Privacy Committee
• Parliamentary Secretary to the Minister of National Revenue, 2015-2017
• Critic for Economic Development – Quebec Region, 2014-2015
• Critic for National Revenue, 2013-2015
• Elected Liberal Member of the National Assembly for Viau in 2007, re-elected in 2008 and 2012
• Parliamentary Assistant of two Finance ministers, 2008-2012
• Vice-Chair of the Committee on Culture, 2007
• Parliamentary Assistant to the Minister of Employment and Social Solidarity, 2007 Select achievements
• Co-chair, Black Leaders Government Summit, 2016
• Chair, Underground Economy Committee, 2016
• Bill C-691 on family business transfer taxation, 2015
• Co-chair of the Liberal Party of Canada's annual convention, 2014
• Co-founder, CPA-Without-Borders, 2012
• Government action coordinator following the earthquake in January 2010 in Haiti
• Launched "Rencontres du bourg" on immigrant employment
• Responsible for the tour on "Ageing of the Population and Retirement"
• Investment for artificial soccer fields
• MP sponsor for medical care of sickle cell disease
Honours
• Great Ambassador, Ordre des comptables professionnels agréés du Québec, (FCPA, FCA) 2014
• Recipient, "Excellence in Politics" Trophy, African Canadian Achievement Awards, 2016
• Recipient, Prix Paul-Déjean, Haïti Consulate, Montreal, 2015
• Honours, Network of African Professionals, 2015
• Recipient, Queen Elizabeth II Jubilee Medal, 2013
• Top 20 Diversity personalities, 2013
• Recipient, Performance Award, Université du Québec à Montréal, 2006
• Recipient, Emeritus Certified Accountant, 2006
• Laureate, Black History Month, 2006
• Recipient, Governor General of Canada Medal, 1992
• Recipient, Innovation and Excellence Award, Canada Revenue Agency, 1992
His slogan is "Avèw Map Maché," ("By your side.")
******************************************************************
Matthew Green Hamilton Centre (New Democratic Party)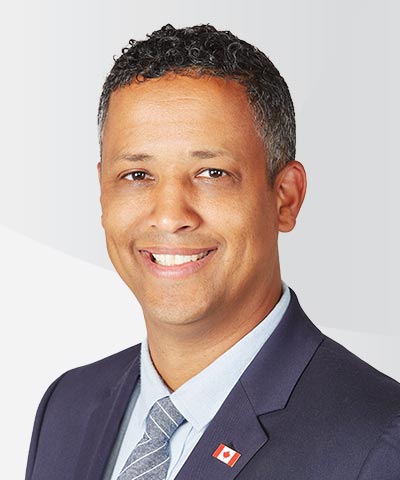 Matthew Green has served as MP for Hamilton Centre since 2019. Previously, he served for the 2014-2018 term as the Ward 3 Councillor on Hamilton City Council.
In all of his work as an elected official, and earlier as a small business owner and as the former executive director of the Hamilton Centre for Civic Inclusion, Matthew has consistently advocated for initiatives and policies that promote environmental protection, racial and social equity, and economic justice.
The first person of colour to be elected to Hamilton City Council, Matthew Green is the son of a former ironworker and retired school teacher who plays in a gospel and blues band and mother who retired from years of public service with Industry Canada while continuing to support climate and Indigenous justice campaigns into her own retirement. Matthew believes deeply in governments that support anti-poverty initiatives and that recognize and support working class people. He knows that the same Hamilton steel industry that employed thousands of workers and stimulated significant industrial development in Canada also withered and left many families economically vulnerable.
Matthew's background is firmly rooted in community organization. Among his many accomplishments, he has advocated for barrier-free access to healthy living on First Nations territory and in the inner city of Hamilton, successfully opposed the opening of a casino in his city, and fought to make Hamilton the first city in Ontario to adopt an environmental bill of rights and to license Payday loan regulations on predatory lenders. Additionally, his opposition to police carding and racial profiling helped bring about more stringent provincial policies on how local police interact with communities.
As the NDP critic for Public Ownership, National Revenue, Public Services and Procurement and Treasury Board, and as deputy critic for Ethics, he strives to ensure that the working-class values of Hamilton are represented in Ottawa. He stands with Jagmeet Singh and the NDP to fight for universal pharmacare, affordable housing, urgent action on the environment, racial justice, and the rights of Indigenous peoples.
Matthew has a B.A. in political science and legal studies from Acadia University, as well as certificates in government leadership and social enterprise initiatives from Harvard University.
Having played free safety for the Acadia and McMaster University football teams, Matthew maintains an avid interest in local amateur sports, culture and the arts.
*******************************************************